Age Concern held their annual Duel of the Ages fundraising event in late June in the newly renovated Trudeau Ballroom at the Hamilton Princess, with the event serving to raise funds to continue the charity's advocacy and work in the community.
British Airways contributed the top prize featured in the event auction, and Keisha Burgess-Davis was the lucky bidder who won the donated prize of two round-trip World Traveller airline tickets to London.
Marianne Wilcox, British Airways Airport Manager, was on hand to present the couple with their tickets and said. "We are delighted to be involved with such a worthy cause as Age Concern. We pride ourselves in supporting the local community and we hope the lucky winners enjoy their special trip to the UK."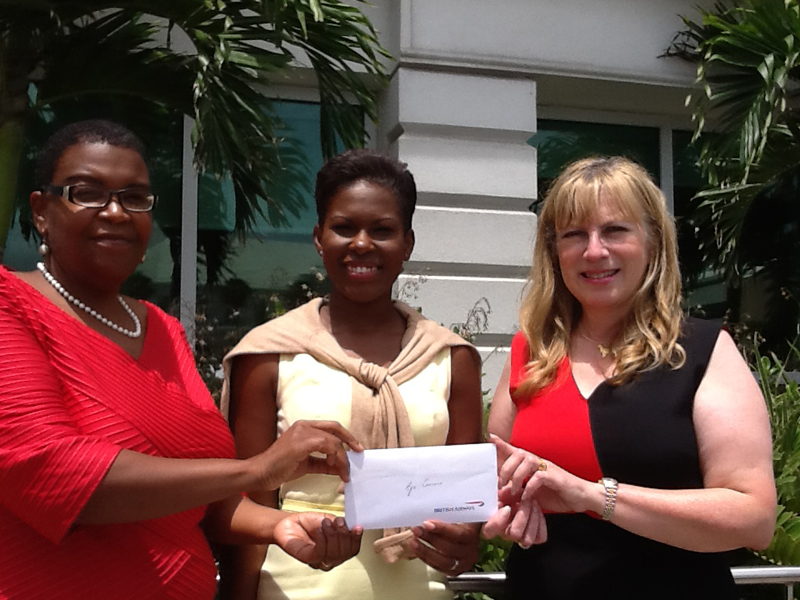 One hundred twenty guests attended and enjoyed performances by musicians including Tony Bari, Taylor Rankin, and the Working Title Band.
Claudette Fleming, Executive Director of Age Concern, said: "Age Concern has played a significant role in influencing all these major accomplishments in improving the quality of life of older adults in Bermuda since 1978.
"Age Concern works tirelessly within the community to help prepare a new generation of older Bermudians for their senior years. In our Duel of the Ages event all the guests were part of this legacy and enjoyed an array of musical entertainment while getting to know Age Concern."
Read More About
Category: All