For the final Bermuda Foundation for Insurance Studies [BFIS] event of the summer, the BFIS Mentoring and Alumni Committees hosted the 26 current BFIS scholars to lunch on August 16.
A spokesperson said, "This annual event gives the new scholars a chance to get to know everyone on a more personal basis and establish mentoring relationships with industry professionals as well as giving the freshman scholars a chance to talk to more senior scholars.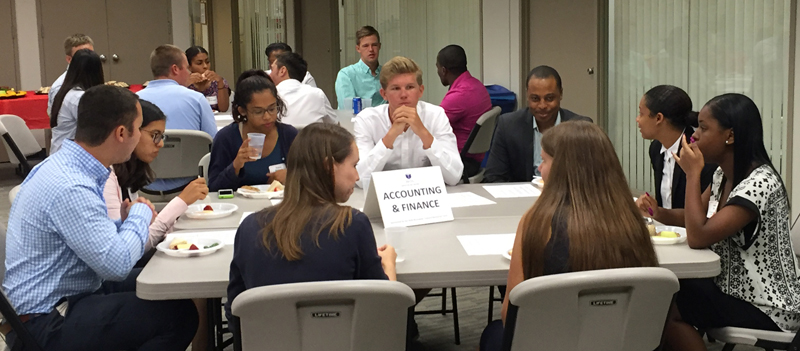 "The current scholars are almost equally divided between attending universities in the USA [36%], Canada [36%] and the UK [28%], with 6 studying Insurance and Risk Management, 5 studying Accounting, 5 Business, 4 Actuarial Science or Math, 4 Economics, 1 Finance and I Law.
"Jonathan Allen, co‐chair of the Mentor Network Committee opened the lunch by highlighting the merits of having a mentor within the industry and thanked the professionals for participating and PwC for providing the venue.
"The next BFIS networking lunch will be held on December 29."

Read More About