Children are being offered the chance to become deep sea explorers as part of a groundbreaking science expedition launching in the North West Atlantic this week.
Deep ocean scientific research charity Nekton is calling on young people around the world to 'virtually' join their first expedition to explore and research the Earth's largest and critically important ecosystem.
The mission, sponsored by re/insurer XL Catlin, will measure physical, chemical and biological indicators to assess the function, health and resilience of the deep ocean. The scientific findings will be released as part of the XL Catlin Deep Ocean Survey later this year.
Junior aquanauts will be able to experience a 'virtual' voyage to the ocean floor aboard a submersible by viewing a series of fully immersive videos that use the latest 360 and virtual reality technology.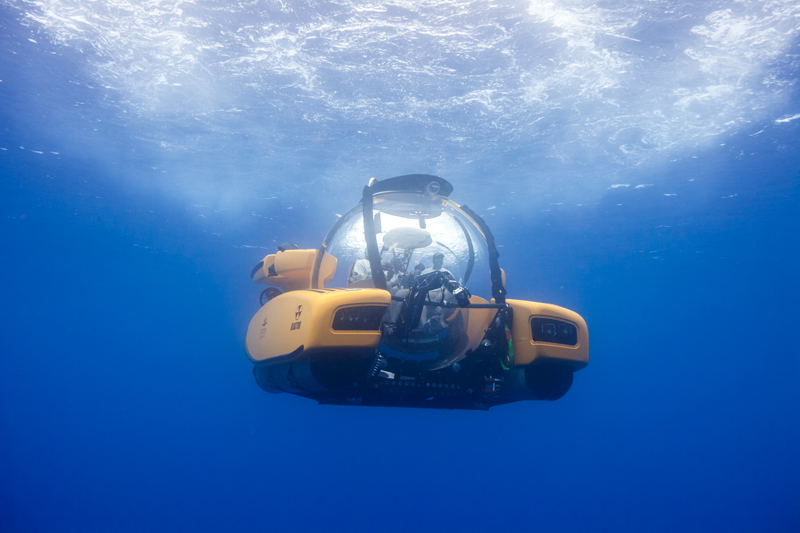 The Nekton team, in partnership with XL Catlin and Digital Explorer, has also developed an educational programme to support the mission, including a series of science challenges where students can earn Mission Badges, with a special Submarine Explorer certificate awarded when all six are completed.
Targeting 8 to 14-year-olds, the resources support the Submarine STEM [Science, Technology, Engineering & Maths] initiative, which aims to inspire STEM learning and young people's environmental engagement.
All the digital resources are available online so that children "looking for awe inspiring activities during their summer break" can access the materials via their PC, tablet and smartphone at home.
The expedition itself uses the latest Triton submersibles to descend to 300 metres [1,000 feet] and remotely operated vehicles [ROVs] that can reach depths of 2,000 metres [6,500 feet], plus a team of deep sea technical divers and two science ships.
The four-week mission targets three locations: the seas around Bermuda, Nova Scotia's Gully Marine Protected Area [the largest submarine canyon in eastern North America] and the Sargasso Sea.
Furthering scientific understanding and education is at the core of the mission. Changes in the deep ocean due to human activities have the potential to adversely impact the next generation. Nekton's foremost objective is "to motivate everyone, from children to world leaders, to protect this largely unexplored marine environment before it is damaged beyond repair."
Oliver Steeds, Nekton's Mission Director, said, "The deep ocean is the beating heart of our planet which regulates our atmosphere, water, food and climate and yet we've invested only a tiny fraction of the trillions spent on space research on deep ocean research.
"We want to build awareness and understanding within our younger generations so we can protect this critically important ecosystem before it is too late."
Paul Jardine, Chief Experience Officer of XL Catlin, said, "Submarine STEM is XL Catlin's latest educational resource to help raise ocean literacy and inspire a new generation. We believe that in collaboration with our partners, an important legacy is the delivery of high-quality curriculum-led education programs that in turn empower others to contribute."
Further educational resources for classroom use are being launched later this year once the new term begins.

Read More About
Category: All, Environment, technology