Department of Environment and Natural Resources scientist and Natural History Museum Curator Dr. Robbie Smith and Nekton Principal Scientist Dr. Lucy Woodall are examining a rare starfish, among other specimens, as part of Nekton's five day Taxonomy Workshop at the Natural History Museum.
"Identified only once before in 1922 on Challenger Bank, this starfish is quite likely endemic to Bermuda," the Department said.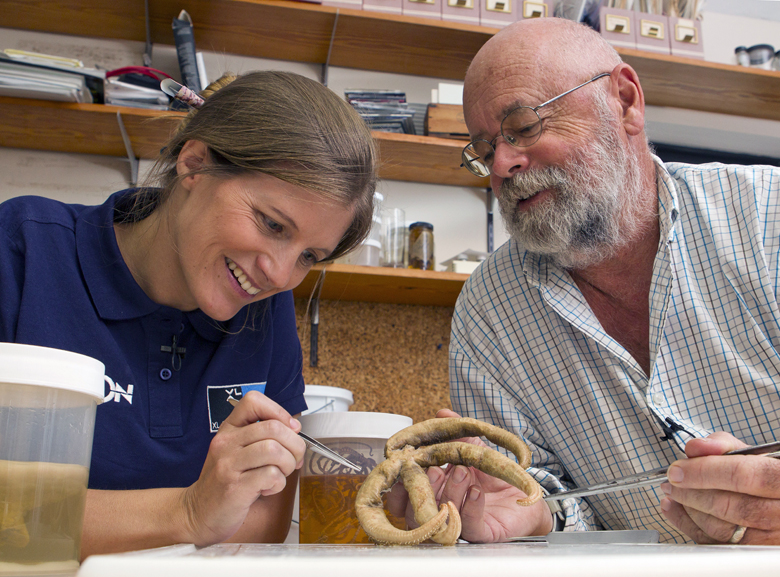 "This particular specimen was found on a deep dive off the NE portion of the seamount during Nekton's deep ocean exploration this summer.
"A number of specimens, including several types of black coral not recorded here previously, will be classified with the help of scientists around the world working via digital imagery.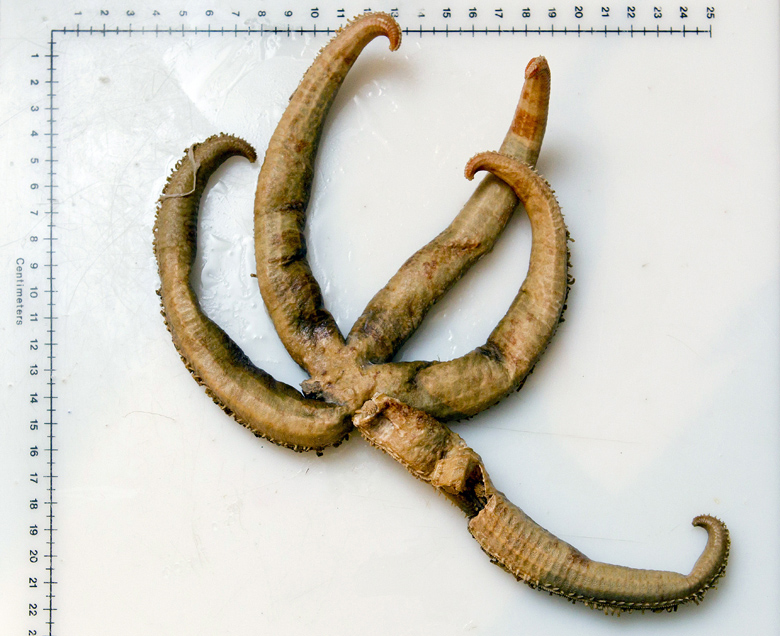 "The XL Catlin Deep Ocean Survey was Nekton's first mission. This pioneering, new international and multidisciplinary scientific research program aims to gather data that will help diagnose the state of the deep ocean.
"It launched on July 14 and ran until August 16 and operated in Bermuda, Canada, the Sargasso Sea, and the high seas in between."

A look at the Nekton mission in Bermuda earlier this year:

Read More About
Category: All, Environment, News