In this latest Bernews podcast, we speak to the Minister of National Security Jeff Baron who revealed than gang membership has dropped by more than 150 people. Yet, he says, gangs are still changing and recruiting – sometimes even from schools.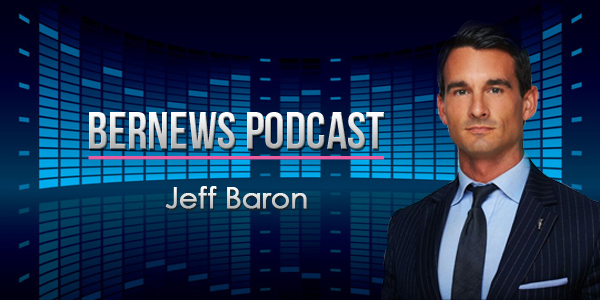 The Minister talks about his plans for restorative justice – which focuses on both the needs of the victim as well as the offender, plus the community that is involved.
Mr Baron talks about his stance on policing in St. George's and stands by his decision not to re-open the police station and asked if conscription would ever be phased out completely, the Minister said: "I would like to think so." He added: "I don't like conscription."
71-minute podcast with Minister Jeff Baron:
He also talks about a future changing role of the Regiment, which will have a big maritime role to play in the America's Cup. In the future, he said a significant part of the Regiment would be maritime-based.
On road safety, the Minister said "We have to get away from saying we need more police out there, it a whole community thing."

Bernews' podcasts aim to provide an in-depth look at current affairs, and the text extracts above represent only a small portion of the full interviews.
You can also download the episode in MP3 format here, view past podcasts here, subscribe via iTunes, access podcasts via TuneIn, or download the Bernews app and enjoy advance listening, with each episode available for download directly to your phone or tablet earlier than it is released on our main site.

Read More About