A Joint Select Committee examining issues facing women in Bermuda could start work within a few days, PLP MP Kim Wilson told Bernews in our latest podcast.
"There has never been a Joint Select Committee established for the sole purpose of looking at issues that affect women and I was pleased that it found bi-partisan support," said Ms Wilson, who had tabled a motion in the House of Assembly calling for the committee to be established.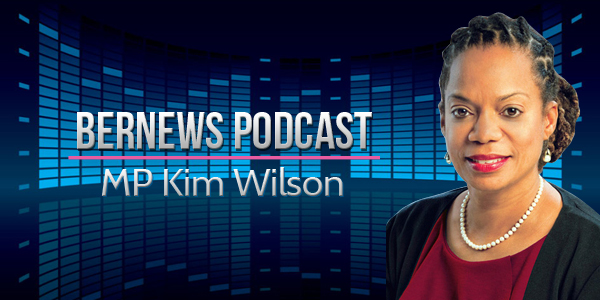 The Speaker of the House, Randy Horton, is in the process of putting the Committee together and Ms Wilson, who hopes to be the chair, says it could start its work within a few days.
According to Ms Wilson there are many issues affecting women – significantly lower pay compared to men, sexual harassment in the workplace, sexism and a glass ceiling, age discrimination and single mothers struggling in a depressed economy.
18 minute podcast with MP Kim Wilson
Referring to the original motion paving the way for the Committee, Ms Wilson said it "did say for us to make recommendations concerning this.
"I hope that following the conclusion of this, that various recommendations will be acted on. This is a torch that I will make sure burns brightly."

Bernews' podcasts aim to provide an in-depth look at current affairs and different issues affecting the Island, and the text extracts above represent only a small portion of the full interview.
You can also download the episode in MP3 format here, view past podcasts here, and subscribe via iTunes, or download the Bernews app and enjoy advance listening, with each episode available for download directly to your phone or tablet earlier than it is released on our main site.
Read More About