OBA MP Leah Scott was aware of talks between former Tourism Minister Shawn Crockwell and the PLP about forming a coalition government, she said in the latest Bernews Podcast.
And asked if she supported Mr Crockwell, who has since resigned from Cabinet, she said: "Yes." Asked how she knew, she said she was friends with Mr Crockwell and they talked about it.
Asked if it was something she would have joined, Ms Scott said: "If it was something that could have been workable. I believe that we should be working together. One thing I do not like about the Westminster system is the combativeness of it."
The former Junior Minister of Education also revealed that no-one in the OBA replied to an email expressing her fears that the Government was out of touch with the people.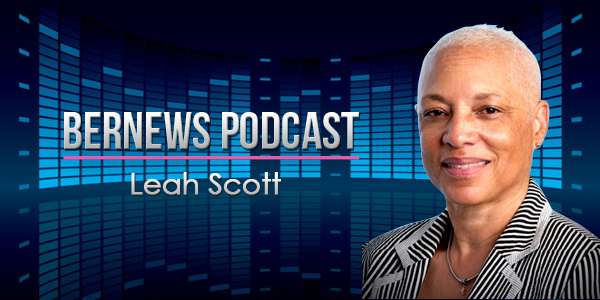 Did you get a reply; she was asked in this Bernews interview. "No. The focus was not on the content, which was sad. The focus was on who leaked the email and not looking at the content of the email and what was being said."
In the email, which was prompted by the Pathways to Status issue, Ms Scott wrote: "The gatherings are only going to get larger and more contentious and your continued ignorance of the cries of the people is nothing but pure arrogance."
19-minute podcast with MP Leah Scott:
She says in this interview: "And it is." Ms Scott said the immigration issue and her leaked email were a kind of "awakening".
Asked if the arrogance had improved, she said: "I think the immigration situation and my leaked email was a kind of awakening but I do not know how far awake we really are. We are taking baby steps but we are not taking enough to make people happy."
Asked if baby steps were enough with an election about 18 months away, she said: "No, I do not think so. We have to get connected with the reality of what is going on with people."

Bernews' podcasts aim to provide an in-depth look at current affairs, and the text extracts above represent only a small portion of the full interviews.
You can also download the episode in MP3 format here, view past podcasts here, subscribe via iTunes, access podcasts via TuneIn, or download the Bernews app and enjoy advance listening, with each episode available for download directly to your phone or tablet earlier than it is released on our main site.

Read More About