Bermudian paralympians Jessica Lewis and Yushae Desilva-Andrade are set to begin competition at the 2016 Paralympic Games in Rio, with competition dates ranging from September 8 to September 17 for the pair.
Lewis will compete in the 100, 400m and 800m, while Desilva-Andrade will compete in Boccia. Both athletes are pictured below earlier this week in Rio with the Bermuda delegation.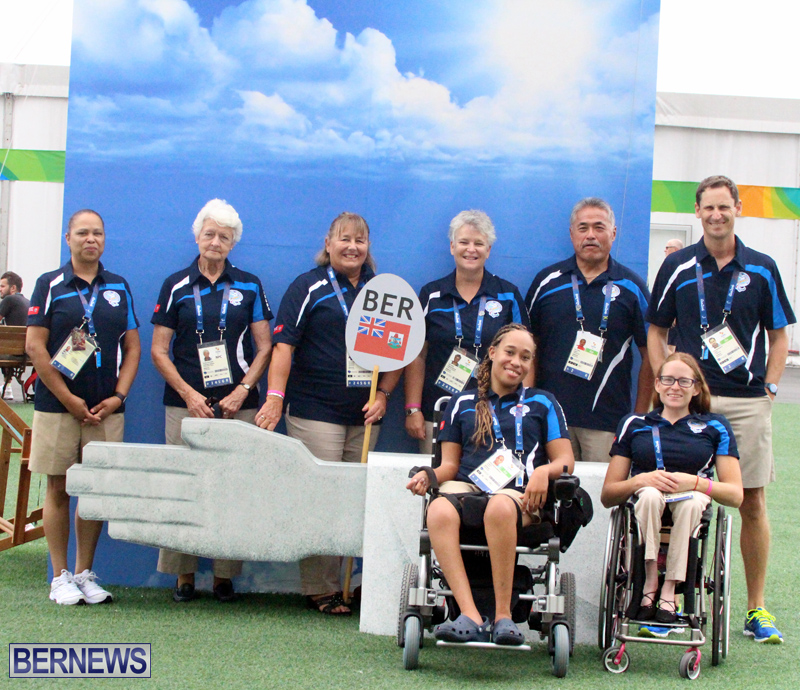 The event will be live streamed online, and the schedule for the competitions that the two Bermudian athletes will compete in, was printed on Jessica's blog, and it follows below
Jessica's Schedule:
September 8th:
100m T53 heats 12:30pm
100m T53 final 6:54pm
100m T53 Medal Ceremony 7:43pm ​​​​​
September 10th:
September 11th:
400m T53 final 5:30pm
400m T53 Medal Ceremony 6:42pm
September 17th:
800m T53 heats 10:16am
800m T53 final 5:42pm
800m T53 Medal Ceremony 6:28pm
Yushae Desilva-Andrade's schedule:
September 13th:
11:15am-12:30pm and 6:15pm-7:30pm
September 14th:
September 15th:
Quarter finals at 1pm
Semi final game at 530pm
September 16th:
Bronze medal game at 11:20am
Gold medal game at 3:45pm
The 2016 Paralympic Games will take place from September 7-18 in Rio de Janeiro, Brazil, with approximately 4,350 athletes from 165 countries set to take part.
Read More About