Following the conclusion of the 2016 Paralympic Games in Rio, Bermuda's Yushae DeSilva-Andrade – who competed in the Boccia Individual BC2 event – said the experience was "amazing" and that she is "excited about the 2020 Paralympic Games."
When asked how the Paralympics compared to her previous competition experience, Ms. DeSilva-Andrade told Bernews, "The one thing I found to be extremely exciting was the crowd. I had never experienced loud cheering from the crowd before, it was awesome."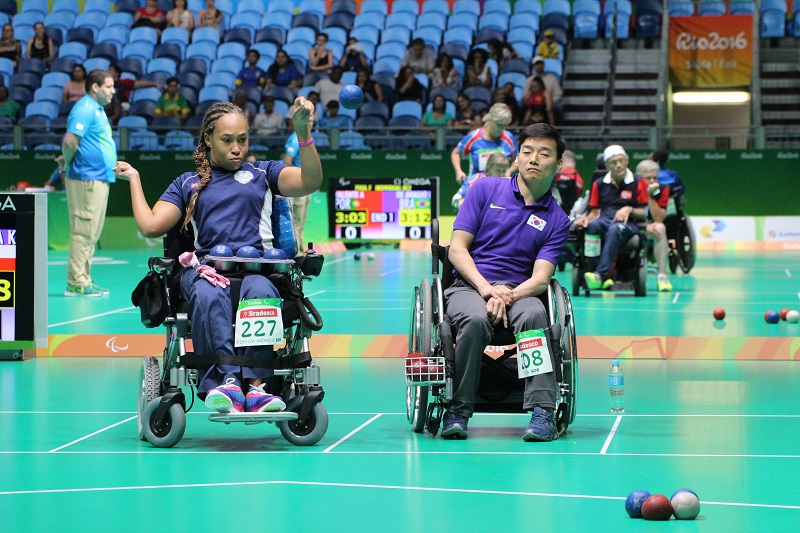 When asked if she planned to pursue an appearance at the 2020 Games, Ms. DeSilva-Andrade said, "Most definitely, I have already made plans for when I get back home to tighten up in some areas I need to focus on. These Paralympic Games have really gotten me excited about the 2020 Paralympic Games.
When asked about her general experience in Rio, Ms. DeSilva-Andrade said, "My experience in Rio has been amazing. The feeling of inclusion for two weeks was awesome in itself."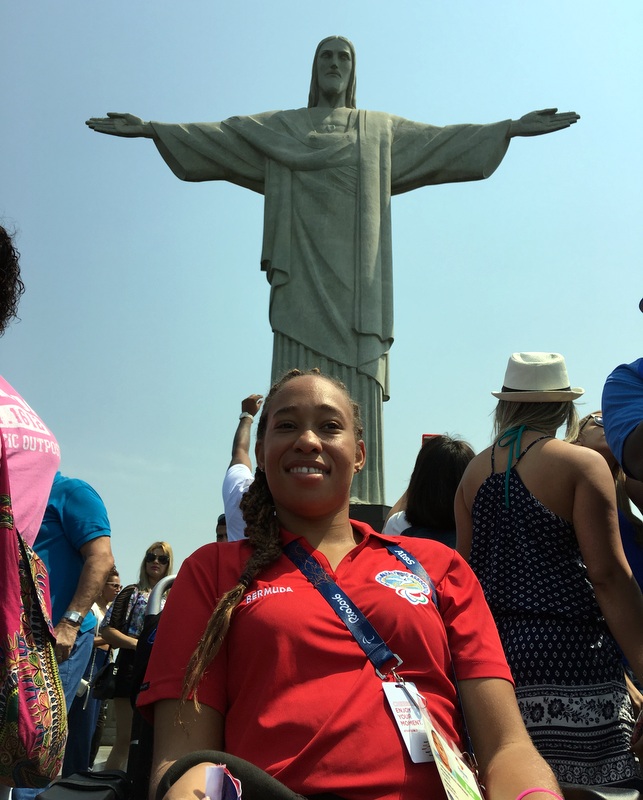 "I went to see Christ The Redeemer, which was awesome. The only way to get to him was to ride the escalator in my electric chair – what an experience that was.
"I would like to give a big thank you to all my supporters for their well wishes and support throughout the games," she added.
Desilva-Andrade — whose appearance in these Games marked Bermuda's first showing in Boccia at the Paralympics — matched up against Korea's Jeong Min Sohn, and then competed against Israel's Nadav Shlomo Levi, a match which went down to the wire, ending 2 – 2, with Levi winning the tie-breaker.
She was one of two athletes representing Bermuda, with Jessica Lewis also in action, placing 6th in the 100m final and finishing 11th overall in the 400m and 800m, setting personal best times in two of her events.
The next summer Paralympics Games will be held in in Tokyo, Japan from 25 August – 6 September 2020.

Read More About