[Updated with video] Bermuda's Jessica Lewis finished 6th in the 800m heats at the 2016 Paralympic Games in Rio this morning, crossing the line in a time of 1:58.24, marking a personal best for the 23-year-old athlete.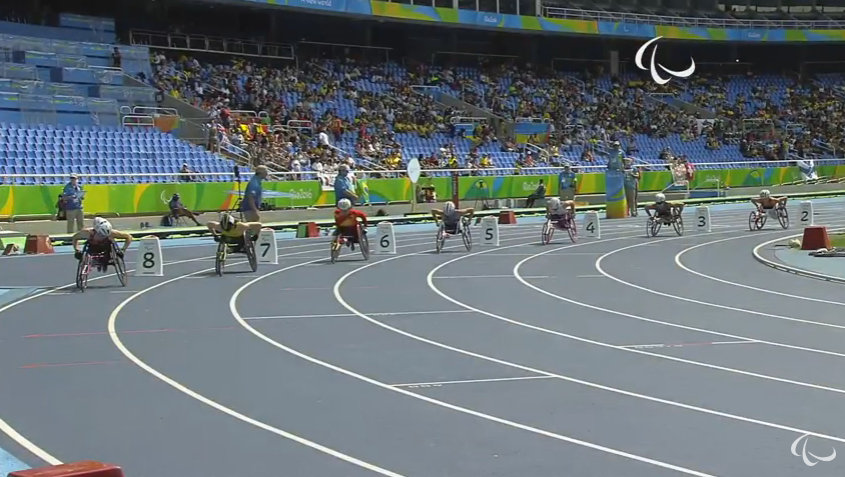 Racing in the second of two heats, Hongzhuan Zhou from China was 1st, Angela Ballard from Australia was 2nd, Samantha Kinghorn from Great Britain was 3rd, Shirley Reilly from USA was 4th, Hamide Kurt from Turkey was 5th, Lewis was 6th and the USA's Kelsey Lefevour was 7th.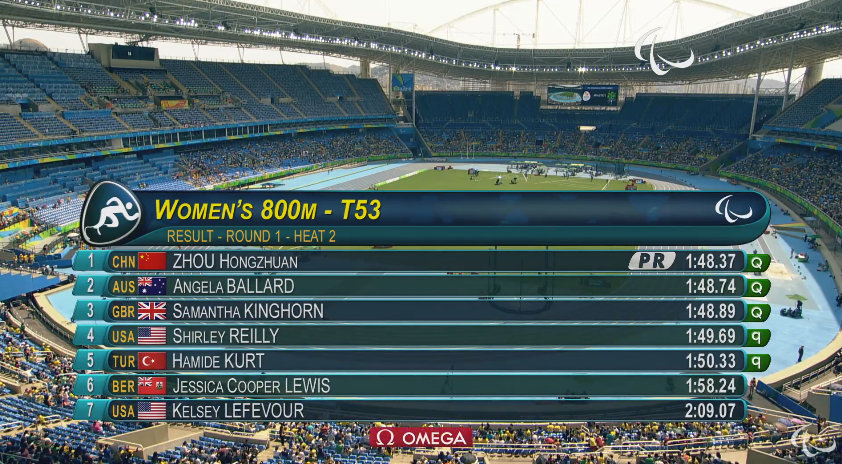 This was the final event for Lewis, who is making her second Paralympic appearance for Bermuda. She has already placed 6th in the 100m final, and placed 11th overall in the 400m.
Lewis is one of two Bermudians representing the island at these Games, with Yushae Desilva-Andrade also in action for Bermuda, marking the first time Bermuda has been represented at the Paralympic level in Boccia.

Read More About