Bermuda's synergy with the America's Cup and the appeal of both "brands" to high-net-worth individuals [HNWI] is the focus of a new trust industry booklet.
Trust Bermuda 2016–17 explores the growing attraction of Bermuda for family offices and why the island offers a perfect blend of advantages for HNWIs.
The annual 28-page publication is a collaboration between the Bermuda Business Development Agency, the Bermuda Association of Licensed Trustees [BALT], and the local chapter of the Society of Trust and Estate Practitioners [STEP Bermuda].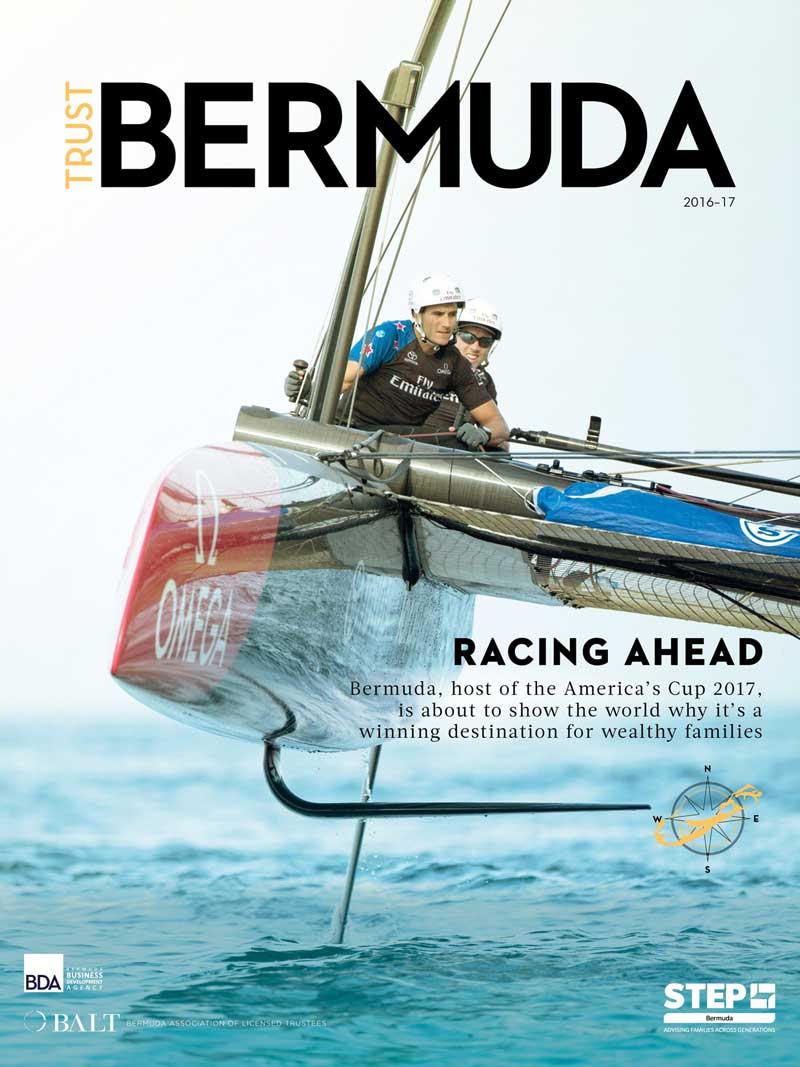 This year's cover feature, by journalist Elliot Wilson, examines the blue-chip reasons Bermuda was selected to host the 35th regatta. BDA CEO Ross Webber looks at the perfect fit of AC2017 with the island's wealth-management industry. Other contributors include Appleby's Ashley Fife, on why the island is a leading location for family offices; Dana Philanthropy founder Gina Pereira, who explains Bermuda's regulatory appeal to foundations, charities and donors; Simon Taube QC of Lincoln's Inn, Alec Anderson and Anna Bruce-Smith of Conyers, and Jonathan Conder and Emma Jones of Macfarlanes on new trust legislation and latest cases; John Riches of RMW Law on Bermuda's compliance strengths; and Hamilton Princess owners Alexander and Andrew Green on their top-five reasons to invest in Bermuda.
The booklet is distributed to 20,000 STEP members worldwide as a separate publication in conjunction with the September issue of STEP Journal. To access the digital edition, click here.

Read More About