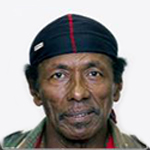 David W. Burch has announced his intention to run as an Independent candidate in the by-election in Constituency 26 Warwick South Central, which is set to take place on December 20th.
The announcement said, "The 'Committee to Elect David Burch' and his supporters are pleased to announce their candidate intends to apply and file for nomination for Consistency #26
"David W. Burch ["Popa D"] was born and raised in Warwick and is declaring as an independent candidate for Warwick South Central by-election because during these critical times. He feels the country does not have a viable choice of solutions between the PLP and the OBA.
"Mr. Burch feels that both political parties just represent the 'same old same old' representing personal interests and not the voters of Warwick. He points out to the PLP voters of what happened to their past candidate and Premier when he spoke out; he was removed by the PLP leadership.
"Mr. Burch has worked with other Independent candidates over the years and feels voters should support Independent candidates to keep the system fair.
"Mr. Burch is not a stranger to Bermuda politics having run previously as an Independent Candidate in Warwick West and again in Warwick South East against Lawrence Scott.
"As an Independent Candidate Mr. Burch says he does not have the organizational funds and resources provided by the PLP and OBA opponents but feel the people need to move away from just voting for a political party, he said "Step out of the box and elect independent candidates that will not blindly follow the party line."
Mr. Burch stated, "First I propose we wait for a 10 year period before we build a new airport, during at which time we can provide at least 1000 infrastructure jobs reserved for Bermudians to work on the present facilities and find a third way for financing."
"Many of our people especially seniors are forgotten, denied benefits and prompt decisions for answers to their questions by red tape and run around excuses; Justice delayed is justice denied for unanswered responses to life threatening questions by those having a duty to act."
He added that "the time is now when people must stand up and not allow abuse of political power by those in government" against "my fellow indigenous Bermudians. Vote for me and I will stand up for your rights."
Mr Burch will match up against the PLP's Neville Tyrrell and the OBA's Robyn Swan.

Read More About