Nomination Day was held today [Dec 5] at St Mary's Church Hall in Warwick for the by-election in Constituency 26 Warwick South Central, which is set to take place on December 20th.
Three candidates officially declared they would be running – the PLP's Neville Tyrrell, the OBA's Robyn Swan and Independent David W. Burch.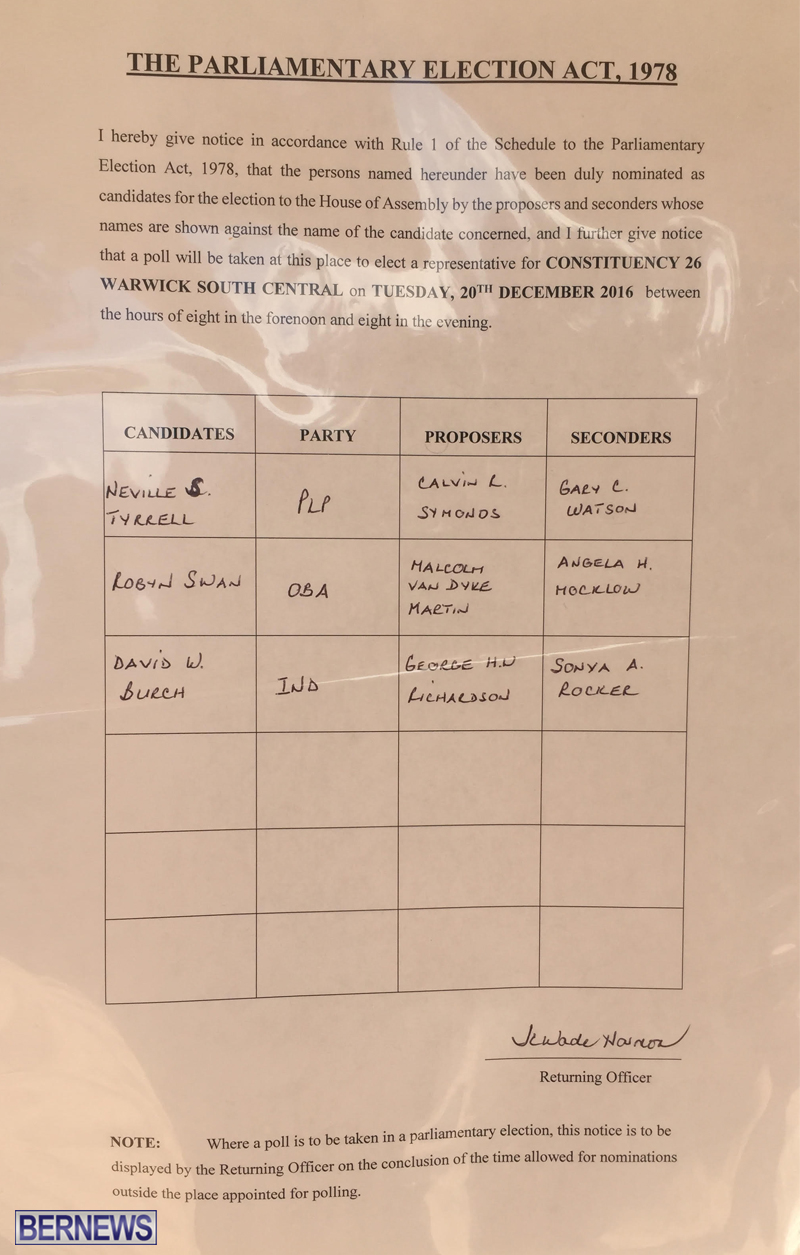 The by-election is being called due to the retirement of Marc Bean, who stepped down as both Leader of the Opposition and as a Member of Parliament.
The last by-election in Constituency #26 was called in 2010 following the resignation of former Premier Dr Ewart Brown, and saw a three-way race with the PLP, UBP and BDA. Mr Bean won with 310 votes, United Bermuda Party candidate Devrae Noel-Simmons with 78 votes, while Sylvan Richards, then running under the Bermuda Democratic Alliance, got 70 votes.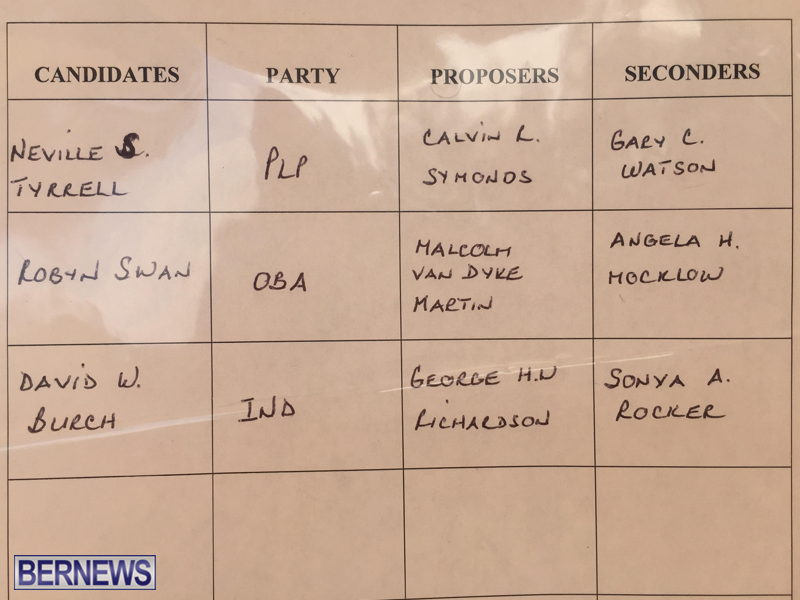 The PLP has won the seat in the last three General Elections; in 2012 Marc Bean retained the C#26 seat with 65.08% of the vote vs Ras Mykkal [OBA], in 2007 Dr Ewart Brown [PLP] won 68.45% of the vote vs Roderick Simmons [UBP], while the 2003 General Election saw Dr Brown win with 65.99% of the vote vs Gwyneth Rawlins [UBP].
According to the official election website, Polling Day for this by-election will be on December 20th, from 8:00am – 8:00pm at St. Mary's Church Hall in Warwick.

Read More About