[Updated] The OBA announced that Robyn Swan will be their candidate for the by-election in Constituency 26 Warwick South Central, which is set to take place on December 20th.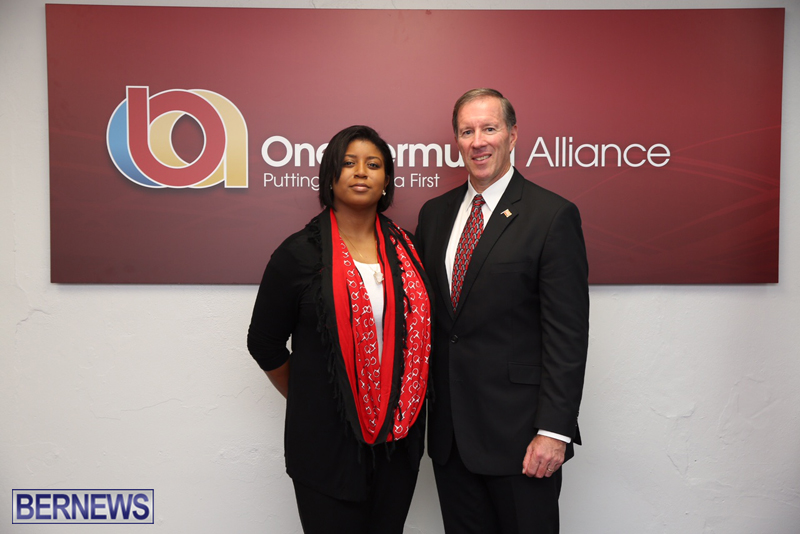 This by-election is being called due to the retirement of Marc Bean, who stepped down as both Leader of the Opposition and as a Member of Parliament.
The last by-election in Constituency #26 was called in 2010 following the resignation of former Premier Dr Ewart Brown, and saw a three-way race with the PLP, UBP and BDA. Mr Bean won with 310 votes, United Bermuda Party candidate Devrae Noel-Simmons with 78 votes, while Sylvan Richards, then running under the Bermuda Democratic Alliance, got 70 votes.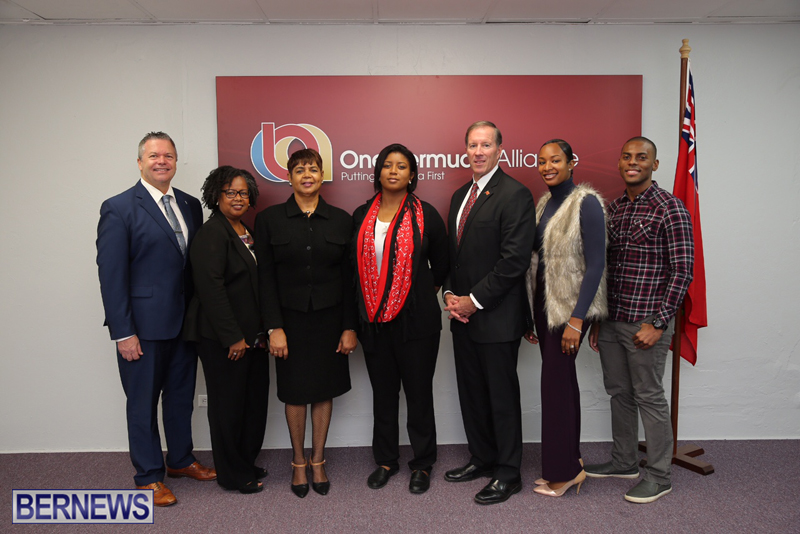 In the 2012 General Election Marc Bean retained the C#26 seat with 65.08% of the vote vs Ras Mykkal [OBA]. The  2007 General Election saw Dr Ewart Brown [PLP] win 68.45% of the vote vs Roderick Simmons [UBP], while the 2003 General Election saw Dr Brown win with 65.99% of the vote vs Gwyneth Rawlins [UBP].
The PLP has not yet announced their candidate for this by-election, and are expected to in the coming days. The press conference has just concluded, and we will update with additional information as able.

11-minute live video replay of the announcement:
Update 12.00pm: Speaking at the announcement, Premier Dunkley said, "Good morning Bermuda. As you know, with the resignation of Mr. Marc Bean as a Member of Parliament, Warwick South Central, Constituency 26, is scheduled for a bye-election on December 20th. To contest the election for the One Bermuda Alliance, I am really pleased to introduce our candidate Ms Robyn Swan.
"I have known Robyn for more than a decade. She is sincere, conscientious, compassionate and kind. She is someone who has always been community-minded. Some of you may be familiar with Robin through her work on radio or as a DJ, or through her service on the Cannabis Reform Collaborative.
"Most important, Robyn served eight years with the Department of Corrections, an experience that gave her deep understanding of the inequities and dysfunctions that have affected the lives of many Bermudians.
"As Premier, I want her perspective on these issues in the room, where they can do the most good.
"Robyn has thrown her hat into the ring for all the right reasons. She believes in the principles and values that underpin the OBA – fairness, service, transparency, inclusiveness and integrity. And she believes Bermuda's best future is built through healthy families and caring communities on a level playing field for one and all.
"To the people of Warwick South Central, I can tell you through my own experience that Robyn Swan will be a representative who listens, cares and communicates; she will be available, active and forceful for the interests of the people she represents.
"There are other considerations. If you believe in roadside testing to make our roads safe, If you believe in more protection for Bermudian workers, if you believe in making our system of government more transparent and accountable, if you believe in decriminalizing possession of small amounts of cannabis to prevent unnecessary criminalization of young Bermudians, if you believe in protecting seniors from discrimination in employment and reducing the cost of their long-term care, if you believe in easing pressures on low income earners through payroll tax reform and if you believe that economic recovery must continue to reach into households across the Island, then you should vote for Robyn Swan.
"She will carry the torch for positive change, helping Bermudians work together, build together and rise together."
Read More About