Appearing in Magistrates Court, a 30-year-old man pleaded guilty to refusing to take a breathalyzer test following a collision earlier this month.
Bogdan-Dan Datcu pleaded not guilty to driving whilst impaired, but pleaded guilty to refusing to take the breathalyzer test. He was fined $1,200 and disqualified from driving all vehicles for the next 18 months.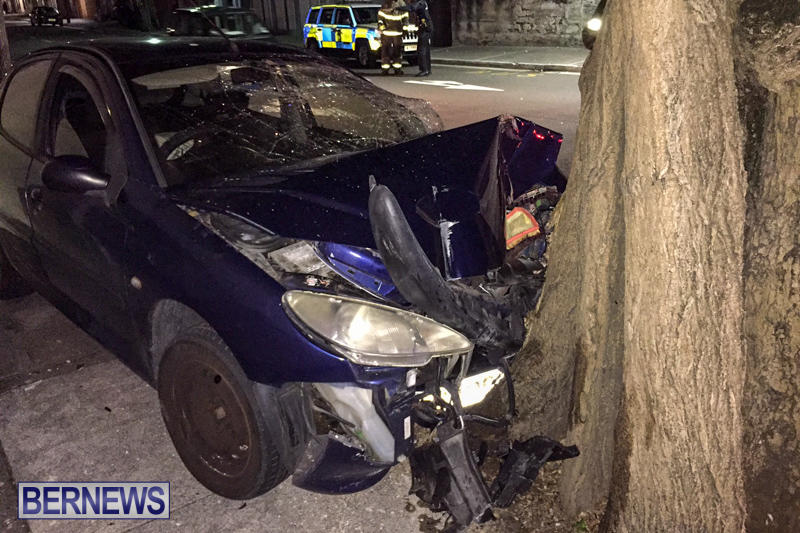 Datcu was the driver of the blue car that smashed into a tree late at night on Reid Street on 20th November. In Court this morning, Datcu was using crutches .
Magistrate Khamisi Tokunbo asked Datcu what had happened, and Datcu told the Magistrate: "I really cannot remember."
The Crown's evidence was that on arrival, Police and first responders found the car smashed into the tree and Datcu himself lying on the side of the road.

Read More About
Category: Accidents and fires, All, Court Reports, Crime, News