Premier Michael Dunkley advised today [Feb 1] that he has extended the deadline for the submission of the final report from the Commission of Inquiry by one month.
"The Commission's report is now due to be submitted to the Premier by February 28, 2017. It should be noted that this extension is not expected to result in additional costs," a spokesperson said.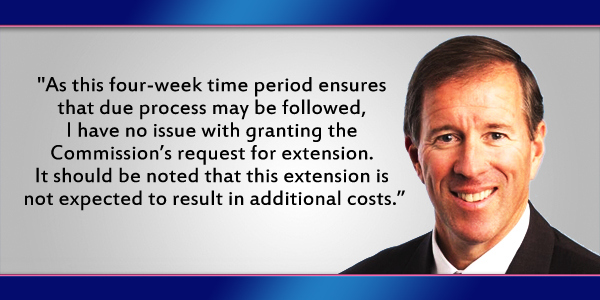 "The public will be aware that the Commission of Inquiry has been charged with investigating the findings of the Auditor General's report on the Consolidated Fund for the 2010, 2011, and 2012 Financial Years.
"The Commission is chaired by international jurist and former Bermuda Court of Appeal judge Sir Anthony Evans. Its members are lawyer and former MP, John Barritt JP, businesswoman Fiona Luck and businessman Kumi Bradshaw."
Premier Dunkley said, "I have been advised by the members of the Commission that in addition to completing the mechanics of producing their report, the extension will allow time for communication with those who testified before the Commission and who now may be subject criticism in the report. In turn, this provides persons who may be contacted to respond if they wish to do so."
"As this four-week time period ensures that due process may be followed, I have no issue with granting the Commission's request for extension. It should be noted that this extension is not expected to result in additional costs."

Read More About