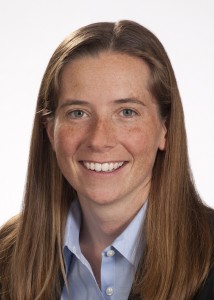 Hamilton USA, the US insurance platform of Hamilton Insurance Group, announced that Julianna Muir has been promoted to the newly-created position of Senior Vice President, Head of Strategy and Innovation.
Reporting to CEO Seraina Macia, Ms. Muir will be a key participant and leader in designing and executing the strategy for Hamilton USA.
This will include supporting a planned expansion into the middle market business segment and the ongoing development of Attune, Hamilton's small commercial venture with AIG and Two Sigma.
"In the four months since I joined Hamilton USA, I've had the opportunity of working closely with Julianna," said Ms. Macia.
"As we worked with our partners to launch Attune and then turned our attention to a middle market strategy, I've been constantly impressed by her strategic thinking and tactical execution as well as her grasp of industry dynamics and trends.
"Julianna's new role aligns her significant skills with our goal of using data science and analytics to transform the underwriting process. We've done this with Attune and I have no doubt we'll be able to do the same thing with the larger risks represented in the middle market segment."
Ms. Muir joined Hamilton USA in 2015 after spending almost four years at McKinsey & Company, where she was a member of the firm's insurance practice and advised leading global companies on strategy, operations, organizational design, and sales and marketing.
Prior to joining McKinsey, Ms. Muir worked as a treaty reinsurance broker at Guy Carpenter & Company. During her time at the firm, she maintained numerous responsibilities in reinsurance structuring and placement across multiple property and casualty lines of business and worked with a diverse mix of clients ranging from global companies to regional specialty insurance firms.
Ms. Muir obtained a master's in business administration for The Wharton School, University of Pennsylvania, where she majored in strategic management. She graduated magna cum laude from Middlebury College, Middlebury, Vermont as an economics major.

Read More About