The Bermuda National Library and the U.S. Consulate will host two movie screenings in honour of Black History Month at the National Library on Queen Street on Tuesday, February 7 and 21.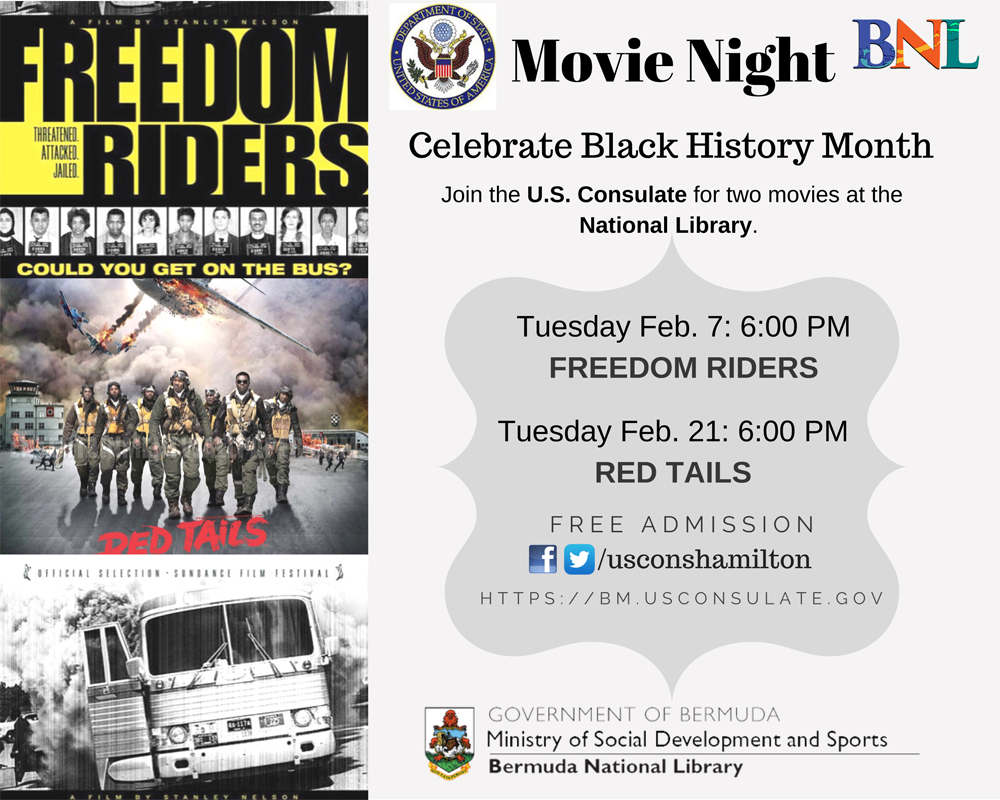 The National Library will screen Freedom Riders on February 7 at 6:00 p.m. and Red Tails on February 21 at 6:00 p.m.
Freedom Riders, tells the story of the more than four hundred American activists who challenged racial segregation during the Civil Rights Movement in 1961.
Americans, both black and white, traveled together in groups on interstate buses throughout the South, challenging local laws that enforced segregated seating. This movement provoked negative reactions in many communities causing the activists to be violently attacked and often times arrested.
Trailer for Freedom Riders
Red Tails is a heroic movie about the first African American military aviators in the U.S. Armed Forces, stationed in Italy during World War II in 1944. Often struggling against discrimination, the pilots were finally given the opportunity to prove their skills in the sky during battle.
Directed by Anthony Hemingway, Red Tails features many stars including Terrence Howard, Cuba Gooding Jr., David Oyelowo, Tristan Mack Wilds, Bryan Cranston and Michael B. Jordan.
Trailer for Red Tails
Admission is free. Due to limited seating, guests will be accommodated on a first-serve basis.

Read More About
Category: All, Entertainment, Films/Movies