"It was a fantastic opportunity for us a country," Head Coach Kyle Lightbourne said following Bermuda's participation in the CONCACAF U20 Championships in Costa Rica.
Bermuda began competition by playing to 1 – 1 draw with Trinidad & Tobago, their second match was against El Salvador, which saw El Salvador win 3 – 1, and their third match saw them lose 2 – 1 to the hosts Costa Rica.
Oneko Lowe scored for Bermuda in the matches against Trinidad & Tobago and Costa Rica, while Mazhye Burchall scored for Bermuda against El Salvador.
Many of the players are based overseas, while others returned home to Bermuda last night: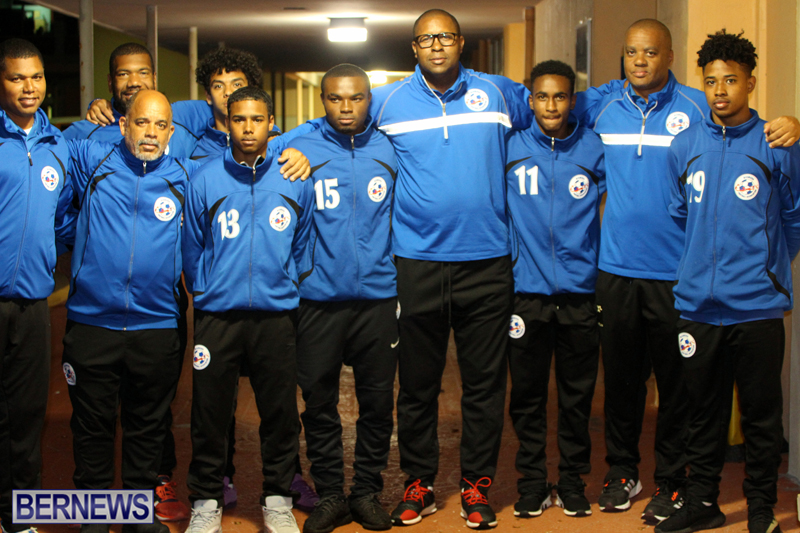 Bermuda's U20 football team qualified for the prestigious competition after a strong showing in the Caribbean Football Union qualifiers, and was one of the smallest nations appearing at this level.
Bermuda's U20 Gombey Warriors included Jahquil Hill of Stafford Rangers FC, Ahria Simons of X'roads, David Jones of Iikeston, Nathan Rego of SBRC, Tahzeiko Harris of Somerset, Amar Lewis of Dandy Town, Oneko Lowe of Dandy Town, Liam Evans of Robin Hood, Tehvan Tyrell of Iikeston, Kacy Butterfield of Walsall FC, Osagi Bascome of Bristol City FC, Jahkari Furbert of BAA, Detre Bell of NVCC, Mazhye Burchall of PHC, Paul Douglas of BAA, Mikiel Thomas of DRC, Jahnazae Swan of Dandy Town, Jaz Ratteray Smith of Somerset, Zenawi Bowen of North Village, and Knory Scott of North Village.
Compilation video showing all three Bermuda goals scored in the event:
Bermuda vs Trinidad & Tobago Highlights
Oneko Lowe scores for Bermuda in the game vs T&T
El Salvador vs Bermuda Highlights
Mazhye Burchall scores for Bermuda in the game vs El Salvador
Costa Rica vs Bermuda Highlights
Oneko Lowe scores for Bermuda in the game vs Costa Rica

Read More About