At the recently held Startup Weekend, six businesses were formed in the span of 54 hours, with the event helping to give local entrepreneurs the opportunity to turn their visions into reality.
Startup Weekends are 54-hour events where developers, designers, marketers, product managers, and startup enthusiasts come together to share ideas, form teams, build products, and launch startups.
The weekend started on Friday evening with networking and refreshments provided by Rosa's Cantina. Over 40 people came together to find out what Startup Weekend was all about.
At 7:30, attendees were treated to an inspiring speech by local entrepreneur Cecilia Edwards, who shared her story of starting her own real estate company. She encouraged attendees to take advantage of the opportunity that the weekend would provide to help them launch the next new businesses.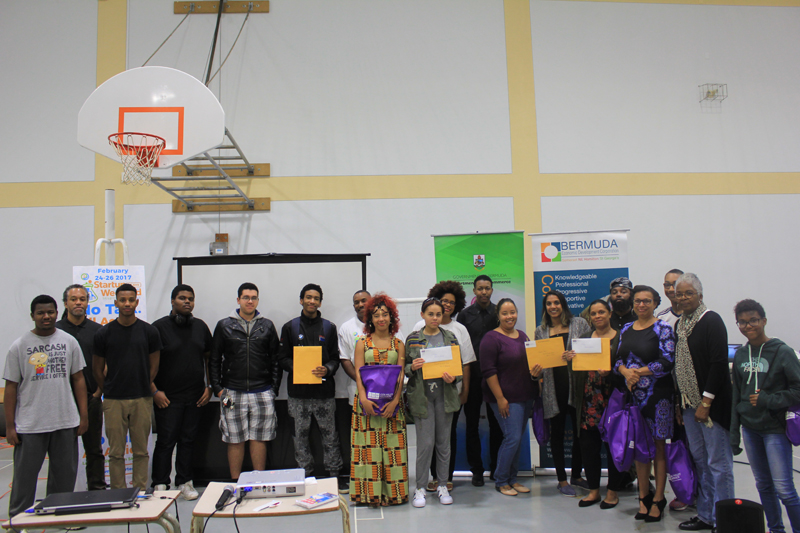 Following Mrs. Edwards' inspirational speech, attendees were invited to pitch an idea. Of the 36 registered participants 24 pitched, including 10 year-old Jada Phillips.
Whilst Jada's idea to create "Nail and Craft", wasn't selected, six other ideas that ranged from a tracker for public transportation to a solution for healthy eating without the hassle of dirty dishes were selected to compete for first, second and third place prizes.
Once the finalists were named, remaining attendees determined which idea they wanted to support and as a result the six teams were formed. Over the next two days teams worked together to build on and rearrange ideas until they came up with a proof of concept.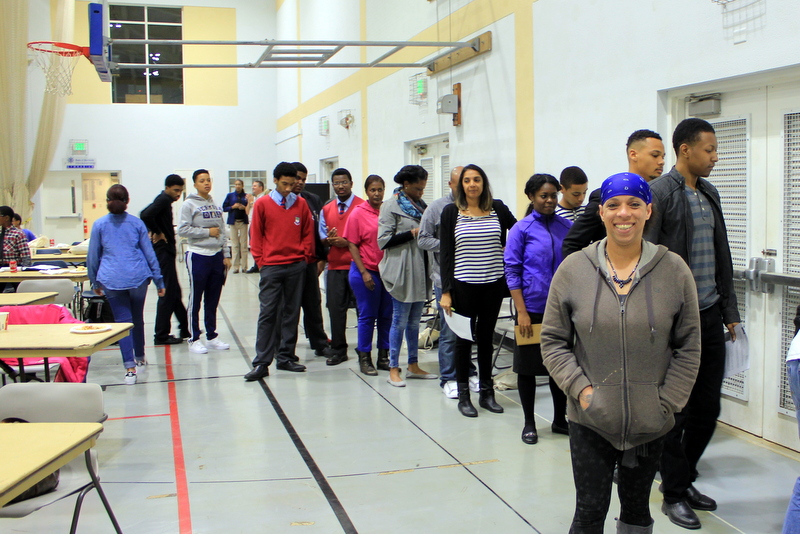 Under the facilitation of Sloane Wilson – Chinapoo, teams immediately began working with most staying until 10pm on the Friday evening.
The work began again the following Saturday at 8:30am with breakfast, lunch and dinner being served by local entrepreneur, Misteria Weeks of FryDays, to keep teams fed and motivated.
Providing support to the teams were a multitude of local coaches who are entrepreneurs and business leaders in their own right. On both Saturday and Sunday, teams had the opportunity to get specific support from the coaches which included members from BEDC, the Department of Ecommerce and local entrepreneurs to help them as they progressed through several iterations of their respective business.
BEDC Chairman Nick Kempe was on hand the entire weekend to provide support and guidance to those who needed it, with Mr Kempe saying, "I enjoy participating in Startup Weekend because it is inspiring to see the breadth of ideas that people have.
"I am certain that several of the businesses pitched this weekend can launch and create answers to some of the problems that we face daily."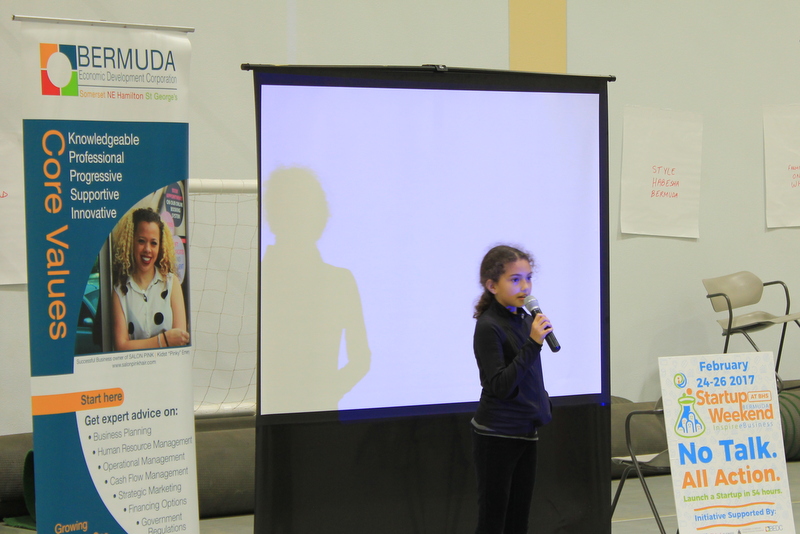 On Sunday, the teams began finalizing their ideas, pulling together apps, social media pages, and websites and practicing their pitches.
At 5:30pm, teams began pitching to the audience before a panel of judges that included Brett Henshilwood of Deloitte, Coral Wells of W&W Solutions and Connectech, and Erica Smith of the Bermuda Economic Development Corporation.
The final pitching teams were: Trans Track, YouthConnect, No Dishes, School Boxes, Pet Protect and Smart Stop. After some deliberation and a meal prepared by Speciality Inn, judges made their picks for 1st, 2nd and 3rd place.
Third place winner was Smart Stop a business that provided wi-fi connectivity at various bus stops throughout the Island. The second place prize went to YouthConnect, which provides young people between the ages of 13 – 27 with training and job placement.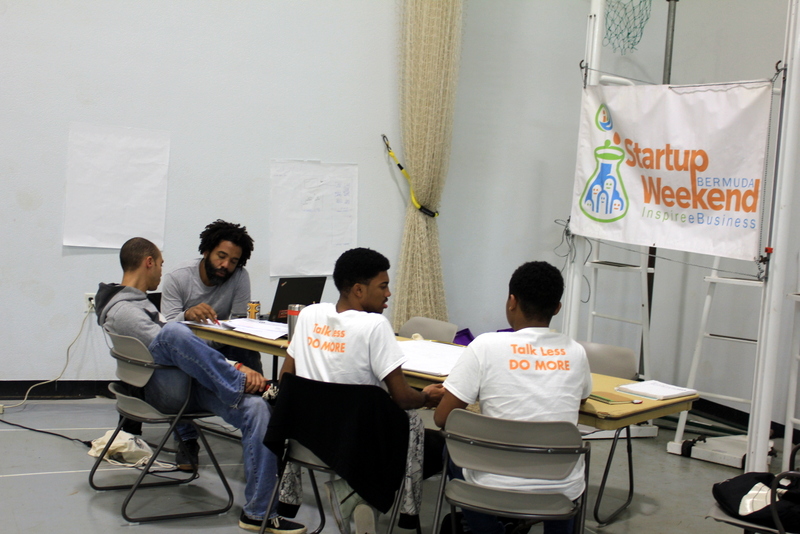 The first place prize and the coveted People's Choice award went to School Boxes, an online platform that allows parents to pre-order/purchase their childrens' school supplies based on the list of items provided by the school.
The team —  led by Tracy Hayward included Danmeka Dublin, Aisha Govani, Fahkir Zuill, RoseAnne Edwards, accompanied by two Dellwood Middle School students, Steph and Jasmine — were thrilled at being selected as 1st place winners.
One attendee remarked, "This was an awesome experience and the winner is definitely addressing a problem and it will be an ideal and convenient solution to a problem all parents and guardians face."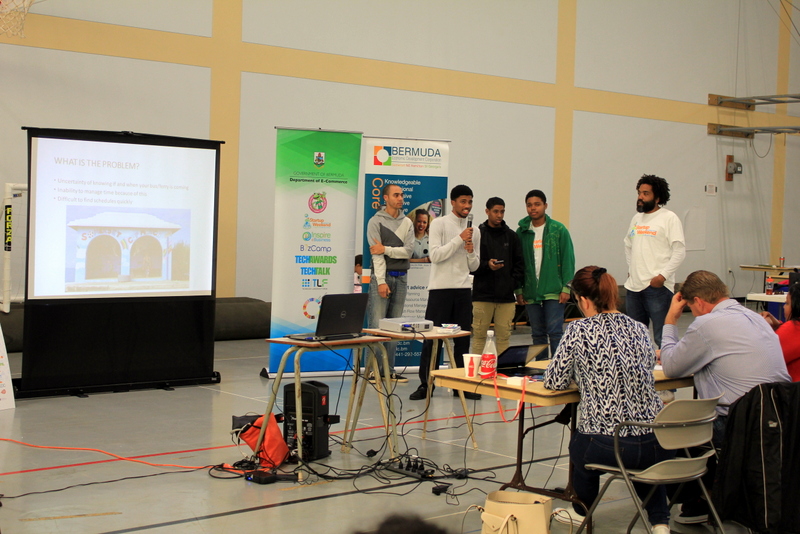 Startup Weekend Bermuda was coordinated by a team of local entrepreneurs and past participants including Emma and Antwan Edwards, Kim Caisey, Surlena Smith, Kenaz Lodge, Colina Outerbridge, and supported by The Department of E-Commerce's Inspire eBusiness initiative and the Bermuda Economic Development Corporation.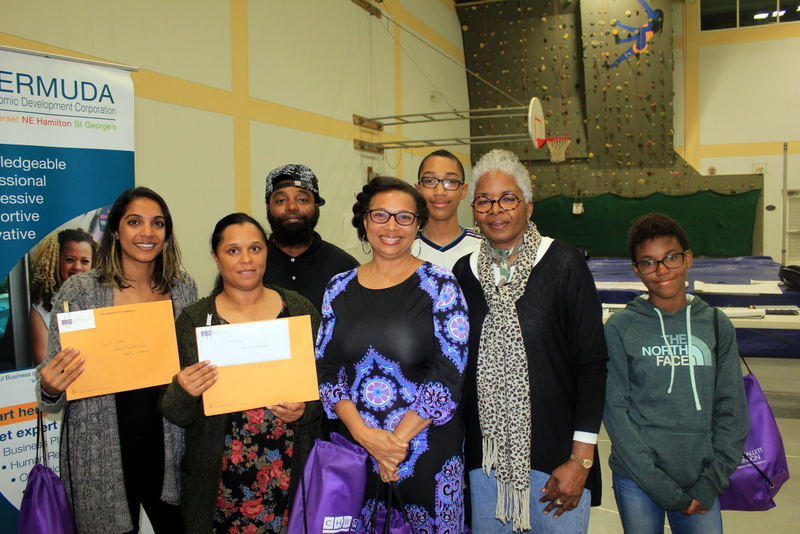 A spokesperson said, "The Committee would like to take this opportunity to thank our sponsors for their gracious support of Startup Weekend including: Bermuda High School for the use of their awesome venue, Deloitte, who along with Barritts and the Babson Alumni Club of Bermuda and has graciously supported all four of the Startup Weekends to date; Youth Entrepreneurship Initiative of Bermuda, Connectech, Freisenbruch-Meyer Group, and Sticker Giant."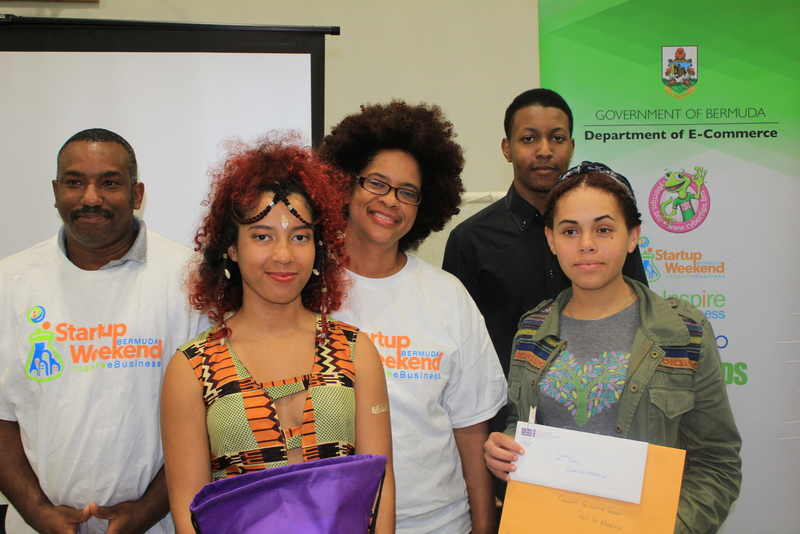 Brett Henshilwood, Risk Advisory Partner at Deloitte Bermuda, commented: "At Deloitte, we are committed to our community and are pleased to continue to support Startup Weekend locally.
"We have supported this event since it started because we recognize that it is a great starting point for entrepreneurs to gain knowledge about the process of forming, validating and creating new businesses.
"In addition, it provides a great way for participants to develop their networks with people who can share insights about new technological developments."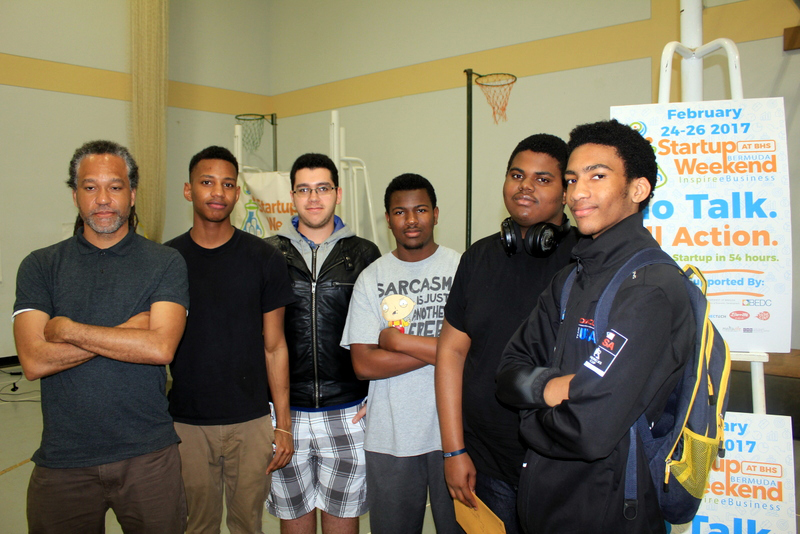 Prizes for the Bermuda winning teams were donated by local companies and entrepreneurs who support the local entrepreneurial ecosystem including: Digicel Business, Mediaville, DHL, Cox Hallet Wilkinson Limited, K.I.M's List, SocialLee Consulting, Red Bicycle, Deep Blue Communications and Quantifi Consulting Services.
Read More About