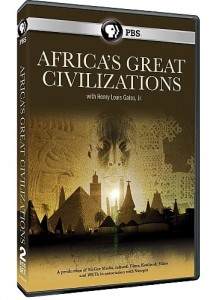 [Opinion column written by Glenn Fubler]
As human beings, we are on a journey of becoming who we really are.
This journey to ourselves is open-ended and full of disruptions, confusion, and breakdowns, but also breakthroughs. It is a journey that essentially is about accessing the deep sources of the Self. [Otto Sharmer of MIT]
When Carter G Woodson initiated 'Negro History Week' in the February 1926, he did so in this spirit of 'accessing the deep sources of self'.
Woodson's parents had experienced slavery and although he had little formal schooling as a child, he achieved a 'breakthrough' on his journey, earning a PhD in history from Harvard in 1912.
The 'History Week' was Carter's way of addressing the reality of the stories of people of African descent being 'ignored and even suppressed' by a status quo looking to justify the system of slavery and the subsequent policy of segregation. Carter Woodson understood that all involved would benefit by sharing the whole story.
Woodson's 'baton' was taken up by others on the 'journey of becoming' as we witness the conclusion of another Black History Month. There are many working to ensure that the story is inclusive, one that is whole.
Henry Louis Gates of Harvard University has been able to gain the support of the Public Broadcasting System [PBS] for a 'breakthrough', involving a project that has taken him 5 years to implement.
Gates has produced a miniseries – which began on February 27 and runs on PBS TV through March 1st – called 'Africa's Great Civilizations', which provides an entertaining overview of the continent's 200,000 years of history, based on substantial research by noted anthropologists and fellow historians.
Gates points out that even a half century after formal desegregation, much of this shared story has remained 'undercover'. This remnant resistance is grounded in the system of justification for trans Atlantic slavery and the shadow of colonization.
Gates has ensured that the miniseries captures the truth of a diverse continent whose people have made substantial contributions to the wider story of the Human Family.
As a student, I rebelled against History – it was the only GCE subject that I failed, notwithstanding excelling in science and literature. However, subsequently I grew my passion for the shared story of both Bermuda and the Globe.
I have found great pleasure working in the community to foster an appreciation for those many souls on whose shoulders we all stand, which in turn feeds my desire for life-long-learning.
Let me use this column to encourage our diverse community, young and old, black and white, to take advantage of the PBS presentation of 'Africa's Great Civilizations'.
As we share this story, avoiding the temptation to be lost in the past, but to draw lessons and inspiration for our future. On our current journey, we see around us disruptions, confusion and breakdowns, this miniseries will remind us that there are also breakthroughs.
I would hope that this contribution from PBS will assist our small community to help us moving forward – especially for the upcoming generations – on our journey of becoming who we really are.
- Glenn Fubler

20 Most Recent Opinion Columns

Opinion columns reflect the views of the writer, and not those of Bernews Ltd. To submit an Opinion Column/Letter to the Editor, please email info@bernews.com. Bernews welcomes submissions, and while there are no length restrictions, all columns must be signed by the writer's real name.
-
Read More About