The Bermuda International Town Crier Competition was held earlier this month, with sixteen Town Criers from around the world participating.
In the days before modern communications, Town Crier were used to make public announcements in the streets, with having powerful voice an essential part of the job to get the message out. Centuries later, in the days of telephones, email, online news and messaging apps, the tradition still endures, with Town Criers often part of ceremonial openings.
Slideshow with over 100 photos:
.
Sixteen Town Criers took part in the event, traveling in from various parts of the United Kingdom, United States and Canada, and the overall winner was Mark Wylie from Calne in the United Kingdom,.
Sixteen Town Criers participating in the competition:
Ken Knowles – Town Crier of City of Lichfield, United Kingdom
Les Whiting – Town Crier for Town of Petrolia, & County of Lambton, Canada
Mark Wylie – Calne Town Crier, United Kingdom
Christopher Smirthwaite – Liskeard Town Crier, United Kingdom
Christopher Whyman – Town Crier of Kingston, Canada
James [Jim] Stewart – Town Crier for New Glasgow Nova Scotia, Canada
Bruce Kruger – Town Crier of Bracebridge & Historic Santa's Village, Canada
Bill McKee – Town Crier of Uxbridge and Scugog, Canada
Roy Goodwin – Town Crier of Ilfracombe, United Kingdom
Liz Rawlings – Deputy Town Crier of Blandford Forum, Dorset, United Kingdom
David Rose – Town Crier, Easton, Pennsylvania, United States of America
Daniel Richer dit Lafleche – Town Crier of Region of Ottawa-Gatineau, Canada
Roger Toby Bourgein – Town Crier of Exmouth, United Kingdom
David McKee – Town Crier of Brantford, Ontario, Canada
Roger Pinder – Town Crier of Kingsbridge in Devon, United Kingdom
Jackie Edwards – Kingsteignton Town Crier, United Kingdom
Overall Winners
Champion – Mark Wylie [Calne, United Kingdom]
1st runner up – Christopher Whyman [Kingston, Ontario, Canada]
2nd runner up – David Mckee [City of Brantford, Ontario, Canada]
Best Dressed Crier
Christopher Whyman [Kingston, Ontario, Canada]
Best Dressed Couple
Daniel Richer Dit Fleche & Lady Julia Dudley [National Capital Region of Ottawa-Gatineau, Canada]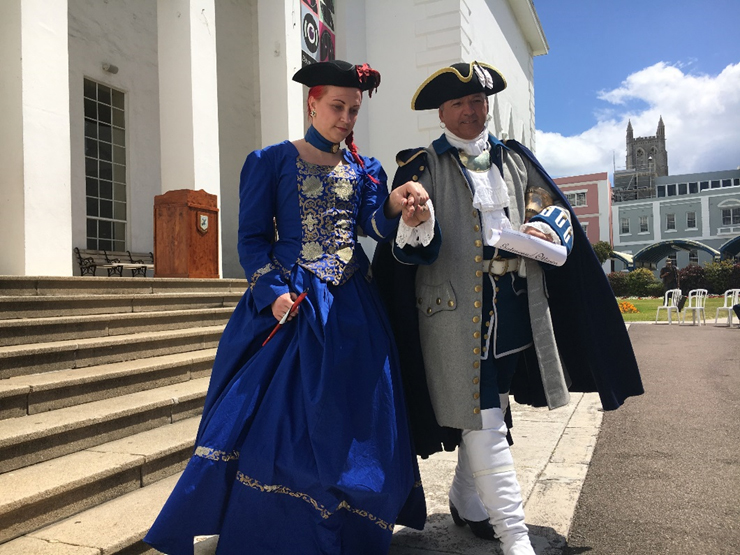 Day 1 – St. George's Cry
1st – Mark Wylie
2nd – Christopher Whyman
3rd – Bruce Kruger
Day 2 – Hamilton Cry
1st – Mark Wylie
2nd – Christopher Whyman
3rd – James Stewart
Day 3 – Final Cry
1st – Christopher Whyman
2nd – Mark Wylie
3rd – Bill Mckee

Read More About
Category: All, Entertainment