Nine-year-old twins Alexis and Abbey Almeida like to help out on their family farm and have a keen passion for animals and farming, which was recently rewarded at this year's Ag Show, where they picked up a slew of wins, including four Best in Show awards and multiple trophies.
The Almeida Dairy Farm is located in St. George's, and the twins say guests can visit, but by appointment only.
The twins regularly help with taking care of the goats, horses, cows, quail, chickens, ducks, turkeys, rabbits, cats and dogs that live on the farm.
Bacardi Dancer, also called Princess, is Alexis's favourite, while Abbey likes a goat called Pancake best.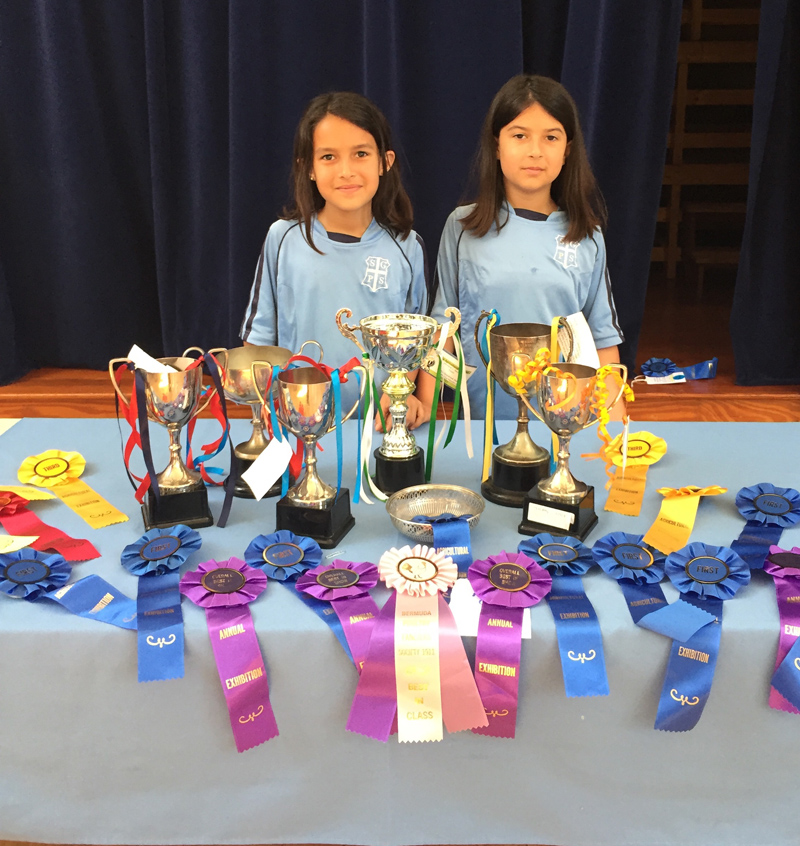 The twins enthusiasm and excitement for the show was amply rewarded this year as they won five trophies for their goats, a trophy for their rabbit, a trophy for their turkey, four best in shows, one second place ribbon, five third place ribbons, and nine first place ribbons. In addition, they won the "Bermuda Poultry Society of 1911" best in class award.
The children shared their accolades during a recent school assembly at St. George's Preparatory School, where all the children who took part in the show received their ribbons and trophies from principal Mrs. Lodge.
In explaining their enthusiasm, Alexis said, "I love the Ag Show. The Ag Show is my life, and I love working with animals," while Abbey said, "I love working on the farm because it is really fun."
Read More About
Category: All, Entertainment, News