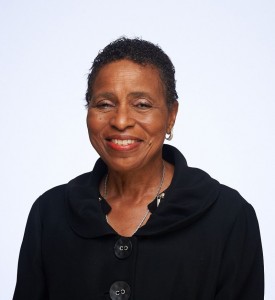 Judith Hall-Bean doesn't drink, smoke or gamble, so how did the active church-goer find herself as one of five Commissioners for the Bermuda Casino Gaming Commission?
The 69-year-old admits she wrestled with the decision when she was first invited by former Minister of Tourism Development and Transport, Shawn Crockwell.
In the end, it was her desire to continue serving Bermuda, after retiring from her 49-year career in the Civil Service that led her to accept the role.
"It wasn't an easy decision, but what led me to say yes were the two areas I'm involved in now, which are ensuring that Bermudians are trained for this new employment sector and the active role I play in dealing with the issue of responsible gambling.
"As a part of the regulatory body, I work to ensure that all of the proper protections are in place for Bermudians before the first casinos open."
"Also, the knowledge we are not bringing gaming to Bermuda – it's already here and people are already affected by it, so I made a conscious decision to be on the Commission with those things in mind."
The idea of putting money in a machine that you "may or may not get back" doesn't personally appeal to Mrs. Hall Bean, however, providing a viable tourism attraction for the Island is something that does.
In the early 2000s, she served as Director of Tourism for over three years.
Introducing more people to her Island home is something she says she has "a lot of passion for".
"I recognize our tourism numbers have been, until recently, on a decline for many years and I have my own theory about it," said Mrs. Hall-Bean, who was recently named Chairman of BCGC's Problem Gaming Council.
"I think that in the past we had couples come here with their children for a month enjoying our beaches, spending their money, eating in our restaurants, staying in our hotels and buying our souvenirs. They would continue to come back year after year with their children, however those children who are now adults are looking for more exciting destinations".
"They are older and Bermuda isn't exciting enough for them. They want something attractive and thrilling. They spend their money on cruising, which is a better idea for them, but those passengers don't typically spend much money on Island. That's a problem, which is why we must do something to attract more visitors here. Gaming is just one of the options Bermuda is considering."
Mrs. Hall-Bean considers service to be her mandate.
She started working in Government in a junior position at age 18. Armed with determination, she worked her way up to an Assistant Personnel Manager position. After that she was and was sent to the UK to gain a post graduate certification in Personnel Management, which she successfully achieved in 1981. She served as the Director of Personnel Management for several years.
Still having a thirst for knowledge she recently completed a Corporate Director Certification through the auspices of the UK Institute of Directors.
"If there was anything that led me to a career in service it was my Grandmother, Mary Phillips," she explained. "She helped to raise my brother, sister and I, and as a Christian woman she believed in helping others. There was always someone in my house who came by for a meal or a listening ear. My grandmother was always giving to others.
"I grew up understanding you can't be selfish. You must give back and give to your country and your fellow man. The church is also known to help people and I am a member of New Testament Church of God and serve in various capacities there."
When she finally retired from Government in 2013, she was the Deputy Head of the Civil Service.
Once Mrs. Hall Bean retired her first thought was 'What's next?'
"I didn't want to sit at home and watch shows like Maury and Jerry all day," she said. "The first opportunity that came my way was to serve on the Juvenile Panel dealing with children in trouble. The next thing that came to me was to serve on the Gaming Commission and the third opportunity that presented itself was to be on the new Airport Authority. I also serve on the Employment Tribunal.
"The reward for me in all of this is I do genuinely want to continue to contribute to Bermuda.
"I have been a Civil Servant all my life and have never worked in the private sector. I'm also working with several charities on the Island assisting with their governance issues.
"The Commission gives me another angle to help by ensuring this new industry that is introduced to Bermuda really benefits us. I want to make sure Bermudians are trained for the industry and that programmes are in place to assist anyone affected in a negative way as soon as possible."
In addition to Mrs. Hall-Bean, four other members were appointed to BCGC's Problem Gaming Council including: Family Therapist and Counsellor Dr. Ernest Peets Jr.; Executive Director of the Mid-Atlantic Wellness Institute Dr. Sharon Apopa; Former Civil Servant Kevin Monkman and Retired Lawyer Kathleen Keane.

Read More About