The cruise ship Norwegian Dawn arrived in Bermuda on Sunday [Aug 20] to disembark a 36-year-old passenger in need of medical treatment.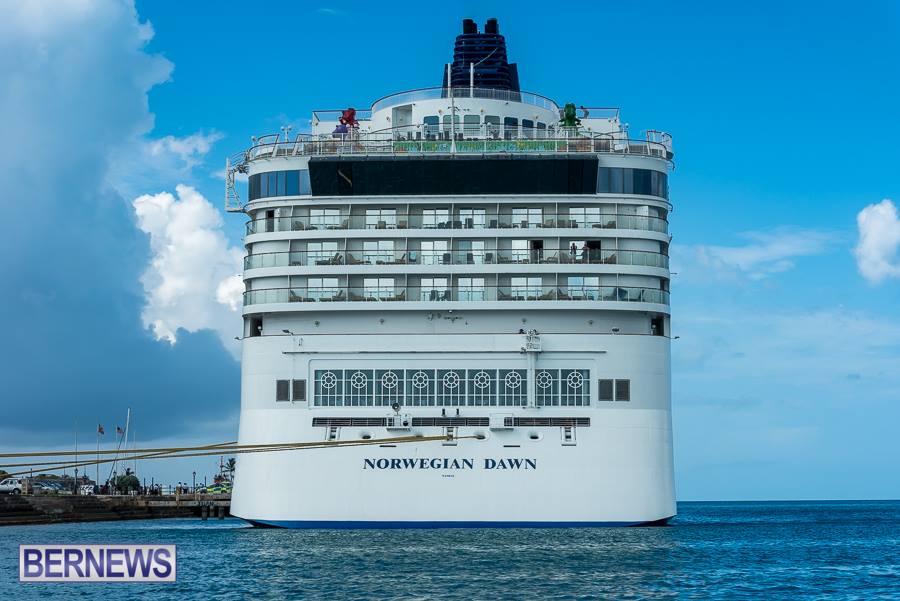 A Bermuda Maritime Operations Centre spokesperson said, "Bermuda Maritime Operations Centre was contacted by the cruise ship Norwegian Dawn indicating that the vessel would be arriving to Bermuda early Sunday morning due to a medical emergency onboard. A 36-year-old passenger, currently in a stable condition, was in need of further medical treatment ashore.
"Logistics were put in place for Sunday morning arrival with local pilot and Emergency Medical Services awaiting patient arrival.
"On final approach to Bermuda, it was agreed that the safest method for patient disembarkation would be when vessel was alongside in Dockyard vs transfer by pilot boat to Ordnance Island.
"The patient was successfully landed ashore a few hours later and taken by ambulance to King Edward VII Memorial Hospital."
Read More About
Category: All