The public is invited to the Bermuda Sand Castle Competition, set to be held on Saturday, September 2 at Horseshoe Bay Beach.
Organizer, Hannah Strang, tells Bernews of her unlikely career rooted in the competition.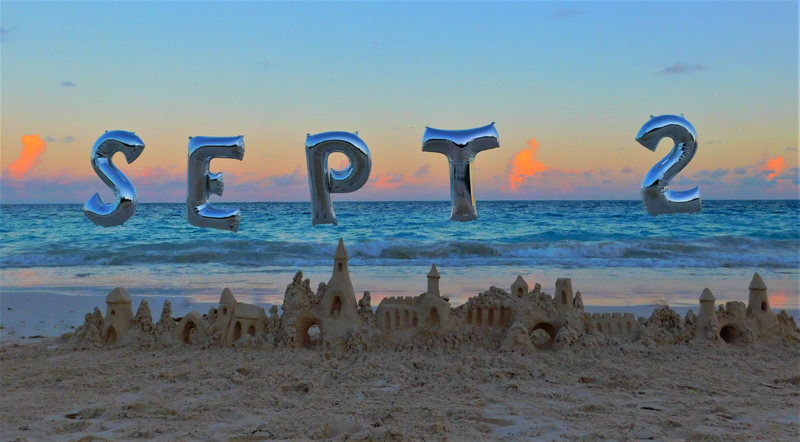 Hannah says she grew up building sand castles on the beach with her friends and after graduating from University with an art degree, she entered the local sand castle competition "on a whim."
Hannah and her team of friends won that year and "were hooked."
Hannah's continued success at the competition prompted event organizers from across the island to procure her skills. She began building sand castles for conventions who wanted company logos made in sand, proposals and even wedding sculptures.
Hannah told Bernews: "Who knew this could be such a big side hustle," adding that it was certainly not mentioned to her by her High School guidance counselor.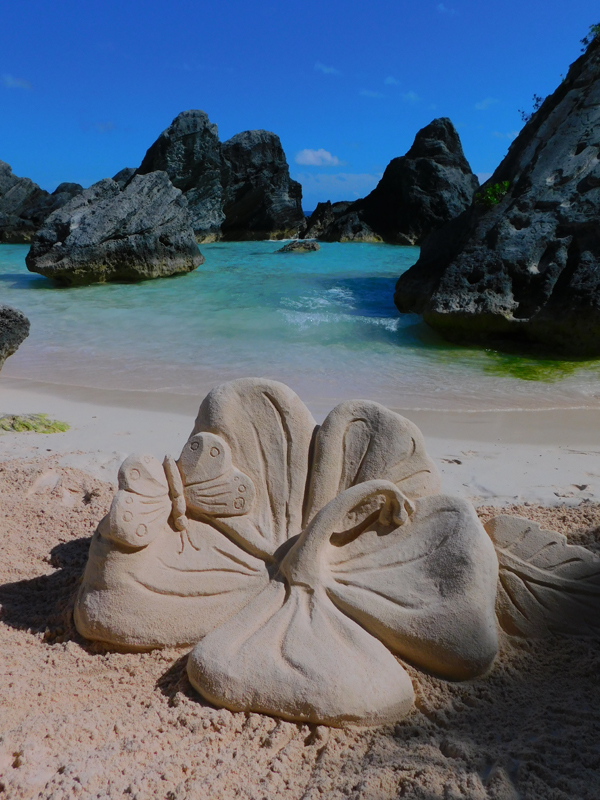 Still, sand castle building did not become a serious passion for Hannah until 2016 when she and her partner Mikal Thomas won the Sand Castle Competition for their third year in a row.
It was then that she was approached by the founder of the Competition, Nickey Gurret, about taking over and running it in her stead.
Hannah said: "It would mean stepping down from competing, but it would also mean teaching a new generation of sand castle builders."
Hannah told Bernews she found that sharing her passion for sand castles in the free workshops hosted each year was almost more rewarding: "There was something special about meeting would be contestants; getting to know them; helping them plan their ideas and watching their faces light up when they won prizes in their categories."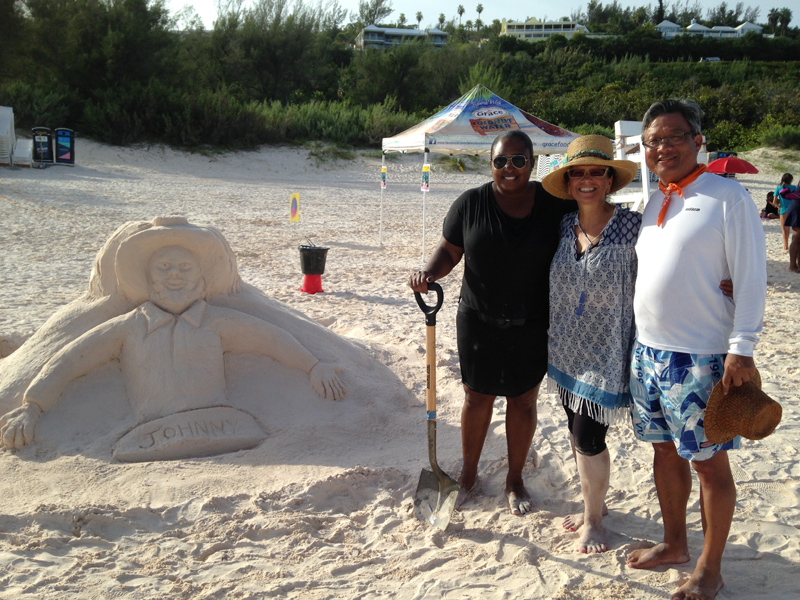 Hannah now posts weekly sculpts to the Bermuda Sand Castle Competition Facebook page and Instagram account @bermudasandcastle.
"Each new piece inspired by local events of holidays brings it own new challenge," Hannah said. "Not only do you fight gravity in keeping the sand erect, but the side and sun setting seem to mean time is constantly getting away from me.
"But it's still one of the most rewarding parts of my weekend," she added. "The best part of the build is sitting back with my camera and capturing that perfect shot, going home and posting, enjoying the responses and feedback and planning the next build to be bigger and better.
"The challenge is to make each sculpt unique and more than just a pretty sand castle on the same beach setting. Each new sculpt gives me new perspective and ideas to push the boundaries of sandcastle building to the next level."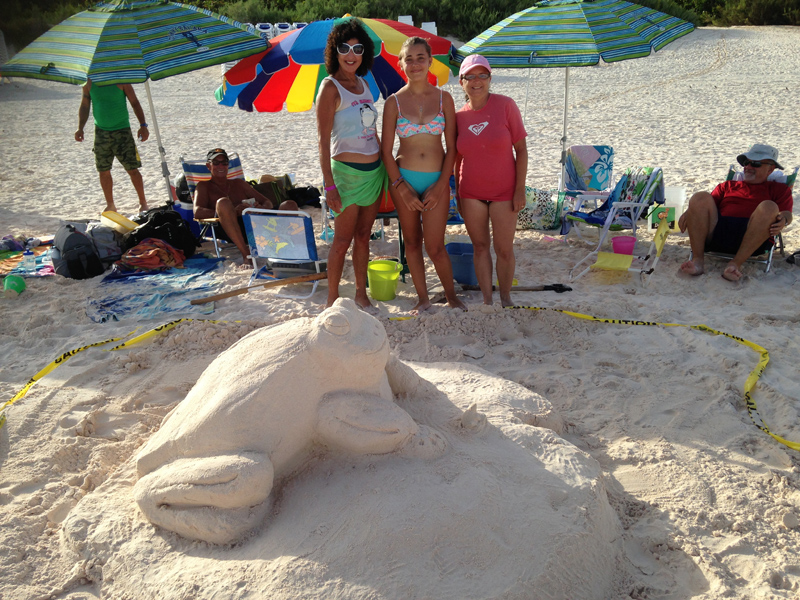 These images of her sculptures shared on Facebook led a TV production company to reach out to Hannah.
She said: "They were looking to produce a one hour show on what it was like to grow up on an island where the beach was right next door and you just build sand castles every weekend for the joy of it.
"They came down and filmed a one hour special in June, which is going to be aired on the Travel Channel network over Labour Day weekend, the same time as the Sand Castle Competition."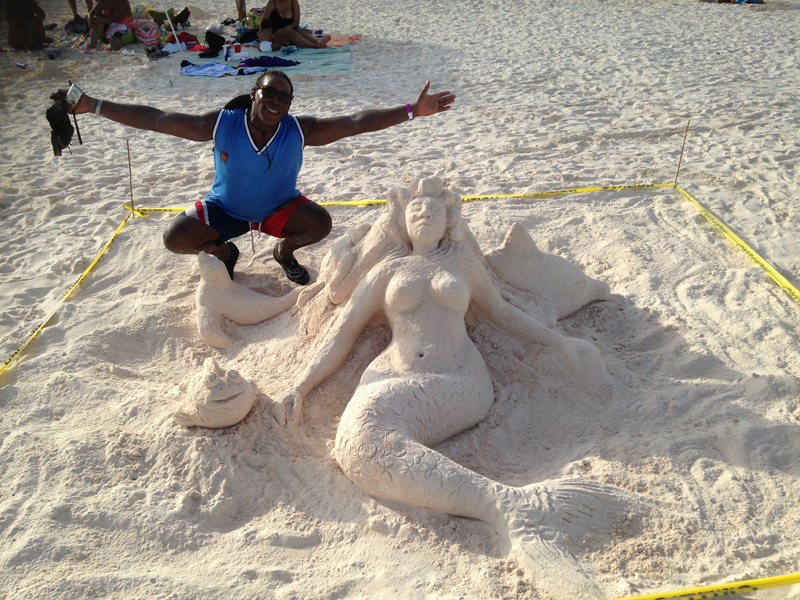 With these exciting steps, Hannah says that she is looking forward to the Bermuda Sand Castle Competition more than ever this year.
She will be teaching free workshops on Horseshoe Bay at 5.00 pm on Saturday August 26, Thursday August 31, and Friday September 1 in preparation for the big day on September 2.
She emphasized that no experience is necessary, "just a great imagination."
"If you're looking for a great activity for your family or friends or team building with an organization come to the workshops to get an idea of how much fun and easy it is to play in the sand."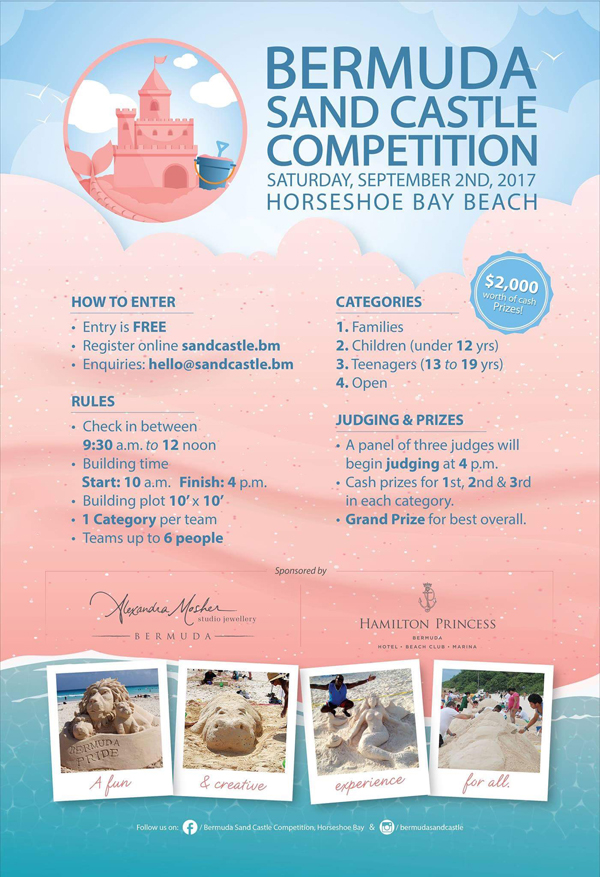 Entry into the Competition is free. Go to the website www.sandcastle.bm and fill out an entry form complete with team category and names.
For sand castle inspiration and more information, visit their Facebook page and Instagram account @bermudasandcastle.

Read More About
Category: All, Entertainment, News