On Saturday, November 25, the Southampton Rangers Sports Club and Soul Food Promotions are joining forces to host the 'Give Thanks for Life Community Fun Day' from 12.00pm to 5.00pm.
Organier Brotha Richie said, "Initially I met the new president, Jason Wade, at a public forum held at CedarBridge Academy earlier this year and expressed that I was very interested in coming back up that way to do another event similar to the one in 2016.
"In late October we finally agreed that we were going to put on this event to inspire our community to truly give thanks for life, and living in a positive vein."
A spokesperson said, "The day will feature music provided by Trinity Sound, GoodTyme Entertainment with DJ Brotha Richie and Sneek Success, and Fyah Beat Unlimited.
"The Hobby Zone will be there with some drones and RC cars, the SFP Mobile Fun Zone will have the arcade set up with X-Box 360s and PS3s with FIFA and other fun video games to play, and then at 4pm, there will be an open ping pong tournament for anyone to enter, with medals and a cup for first, second, and third place. There will also be a martial arts demonstration taking place, and some live entertainment as well.
"Rangers Sports Club will be providing free hot dogs and hamburgers during the event as well. All are welcome and encouraged to come out as a community and give thanks for life."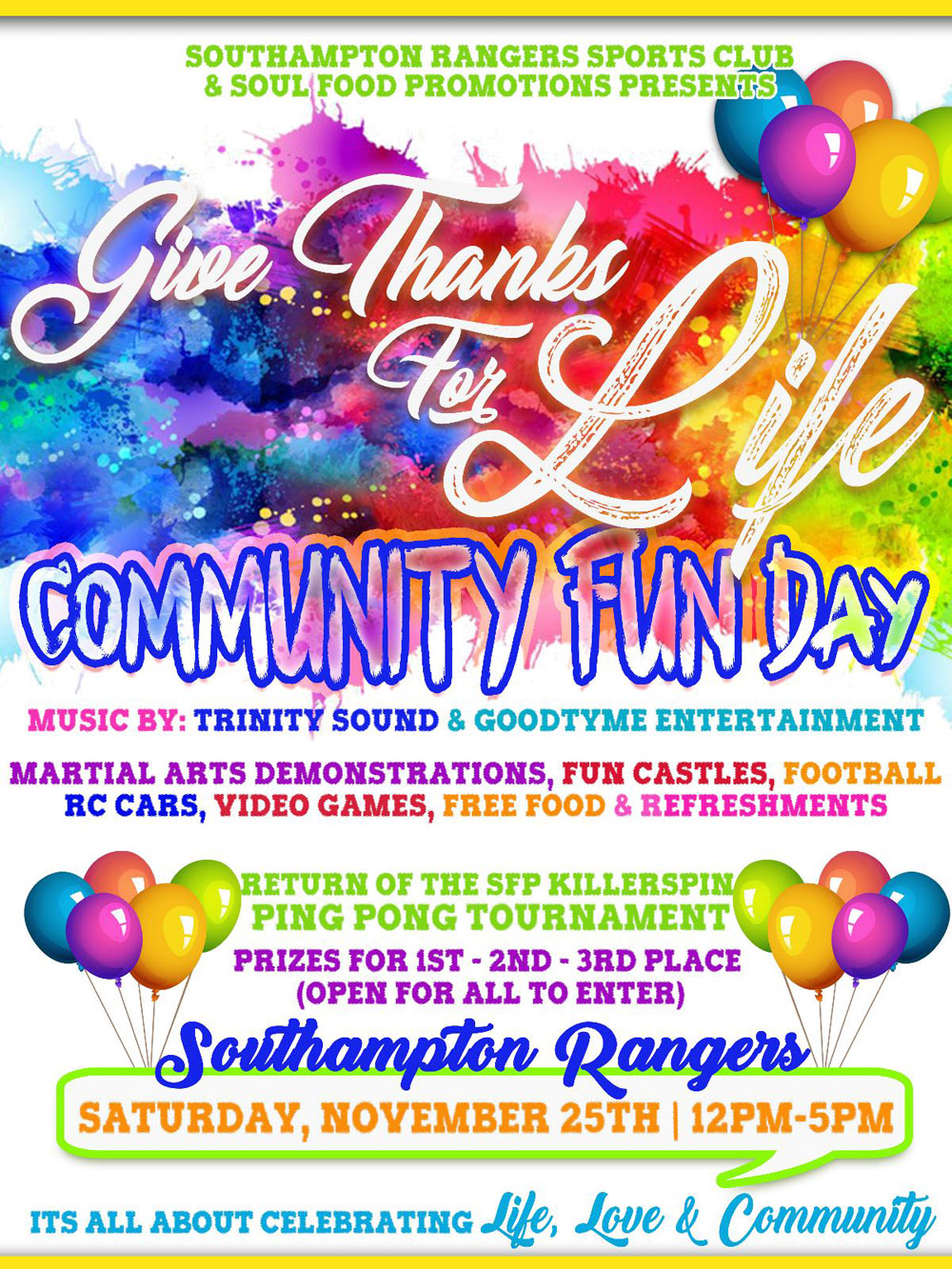 Read More About
Category: All, Entertainment