The Scaur Hill Community & Friends continued their charitable giving initiative by donating $620 to Mirrors, with the proceeds raised at the 11th annual Scaur Charity Salad Tasting & Talent Night Party held in September.
Guests relaxing before the activities started
Mirrors representative Nicola Feldman attended the Scaur Salad party, spending time with the attendees enjoying the atmosphere, tasty salads, desserts and more.
She also addressed those gathered, explaining how important Mirrors is for Bermuda's youth, their families and Bermuda as a whole.
Ms Feldman speaking with attendees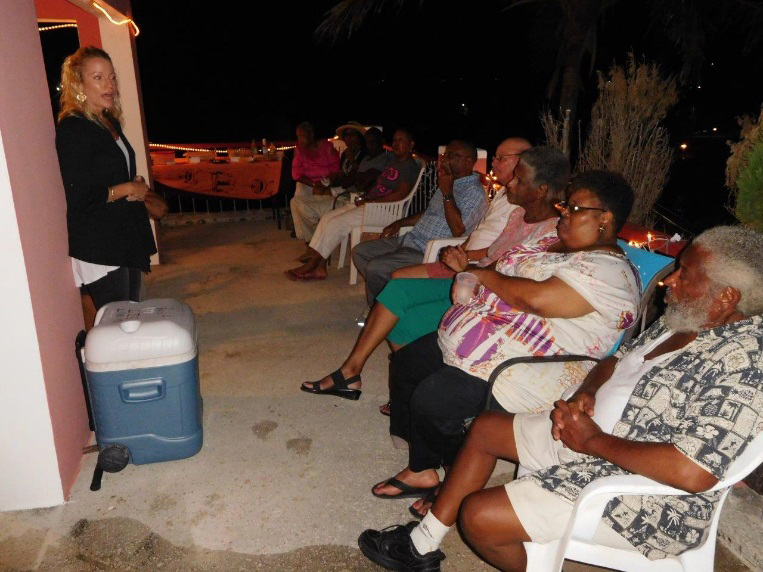 This marked the second time the Scaur Community and Friends have donated to Mirrors this year, following after the annual Scaur Charity Soup Tasting Party in March which raised $811, thus the Scaur Community has donated over $1,400 to Mirrors this year.
The "Giving" ceremony from the September Salad Party
Read More About