The Minister of Community, Culture and Sports and the Mirrors Programme is calling for volunteers to help young people "transform their lives through personal development training and coaching services."
A spokesperson said, "The organization, now in its ninth year, is no stranger to fostering behavioral changes that promote personal responsibility, healthy relationships and positive contributions to society. To date, the organization has serviced 1,350 young people and trained over 2,000 adults. Now the organization is calling on an additional 104 adults to support the initiative for 2016."
"The impact of our volunteers on the young people we work with is tremendous," said Programme Coordinator, Kimberley Jackson,
"Our young people make significant progress when they are attached to a healthy adult who supports them, listens to them and holds them accountable to their word. Our work is intensive, which is intentional to produce positive results."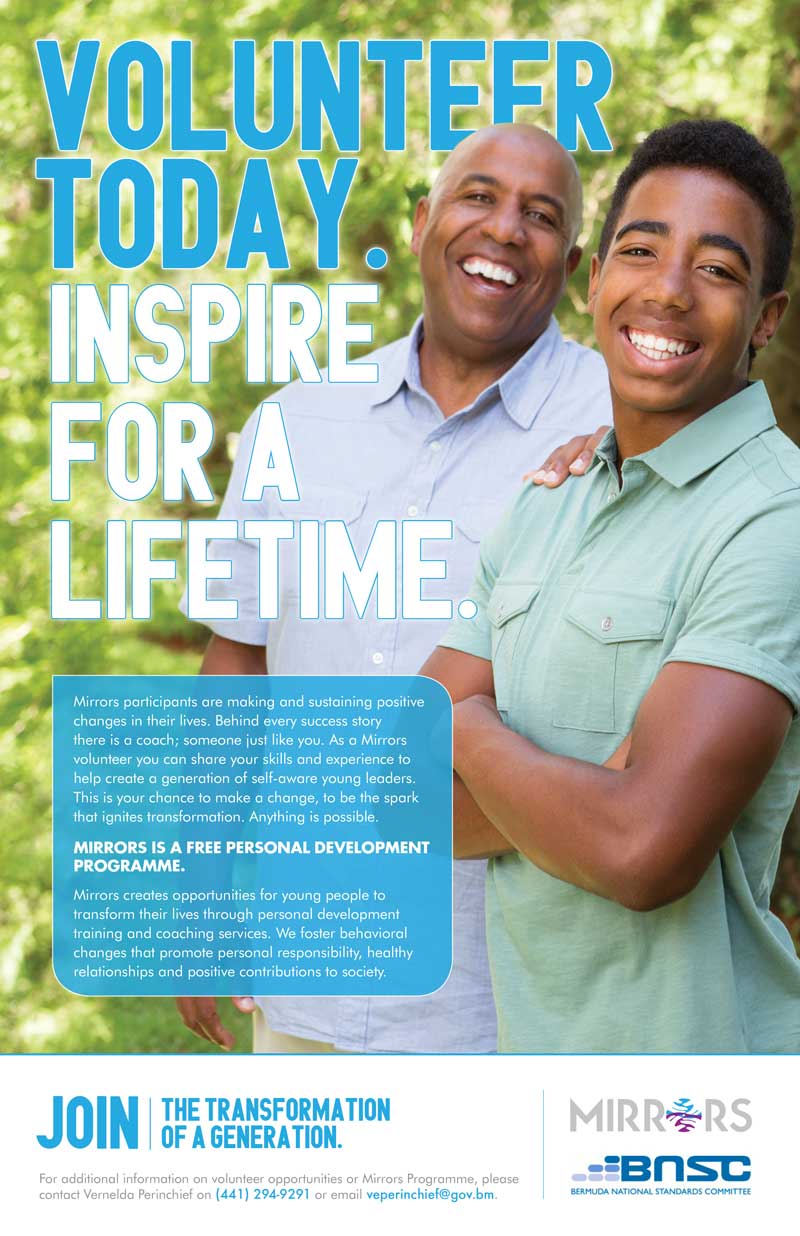 "Nine years after its inception the programme continues to produce favorable results in the areas of criminal justice, education, self-esteem and goal attainment for the island's young people.
"Two years post programming data reflects that 98% of participants are law-abiding citizens, and 82% are engaged in achieving their high school education or have achieved it already; indicators that Mirrors participants are making and sustaining positive changes in their lives."
Ms. Jackson said, "Behind every success story at Mirrors are volunteers from the community – a group of people who are passionate about our young people and took on the challenge of being trained in coaching and being a consistent presence in the life of a young adult.
"As a Mirrors volunteer you can share your skills and experience to help create a generation of self-aware young leaders.You could volunteer today and inspire for a lifetime."
"Mirrors will be hosting its 12th Community Programme in November of this year and is seeking the support of volunteers from the community. The organization is seeking 25 people 21 years or older to volunteer as members of the Youth Enrolment Team, 44 people 21 years or older to volunteer as members of the Onsite team and 35 people 25 years or older to volunteer as members of the Committed Partner team."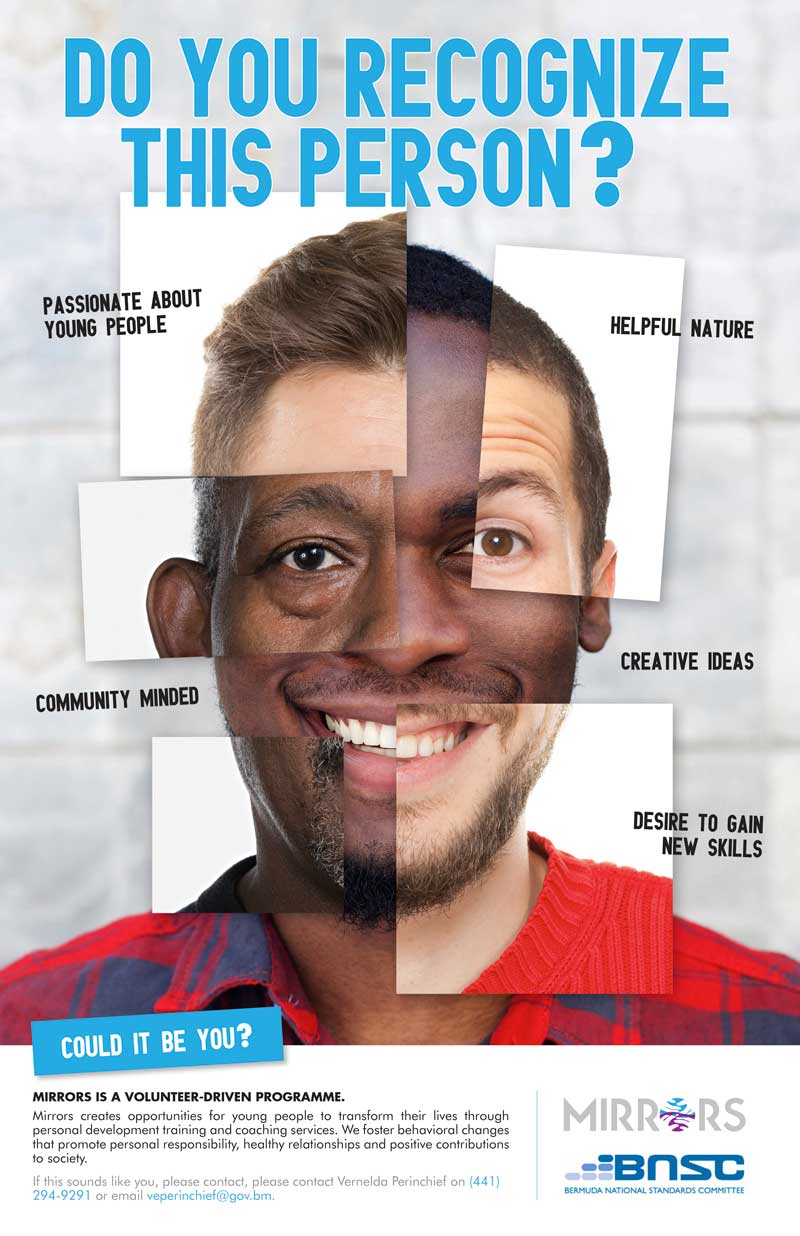 Ms. Jackson said, "The Youth Enrolment team is tasked with engaging young people for participation in the programme and building a supportive relationship for a 9-week period as the young adults prepare to attend the residential phase of the programme. The enrolment volunteers are the gate-keepers. Enrolment volunteers are crucial to the process because they are the young adult's first experience of the programme.
"They provide the first look at what this programme could possibly bring forth in the life of a candidate. This team supports young adults in identifying goals, answers questions about the programme, engages with parents and communicates with participants on a weekly basis for nine weeks. At the end of that nine weeks young adults are handed over to a new group of volunteers called the Onsite team.
"The Onsite volunteers are significant because they support the young adults through what will probably be the most challenging six days of their entire lives. Challenging because the six day intensive intervention pushes young adults to their limits mentally and physically and causes young people to examine themselves as a being and challenge the ideas, beliefs, thoughts that they hold as the truth at their core about themselves, life, others and their circumstances.
"After the residential experience, young adults are matched with another volunteer from the community as part of their 9-month Follow Through who is their Committed Partner. The role of the committed partner is to support the young adults in accomplishing their goals that they identified in the enrolment phase. This volunteer is vital to the support system that wraps itself around the young people as they plan and execute their success.
"Our volunteers are passionate about young people, have creative ideas, are community minded and have a desire to gain new skills. Do you recognize this person? It could be you."
For more information on volunteer opportunities or the Mirrors Programme, contact the Mirrors office on 294-9291, visit their website, or attend a volunteer orientation in the organization's boardroom on Wednesdays at 12.15pm on the first floor of Global House, located at 43 Church Street in Hamilton.
Read More About
Category: All