Hamilton Princess & Beach Club today [Dec 19] announced the appointment of Tim Morrison as General Manager.
Mr Morrison will lead the Hamilton Princess & Beach Club team and oversee operation of the 400-room hotel, three restaurants, meeting rooms, marina and the Beach Club at Sinky Bay.
Mr Morrison brings with him over 27 years of experience in the hospitality industry. Previously, he was the General Manager of luxury hotel Fairmont Royal Pavilion, in Barbados, since 2015.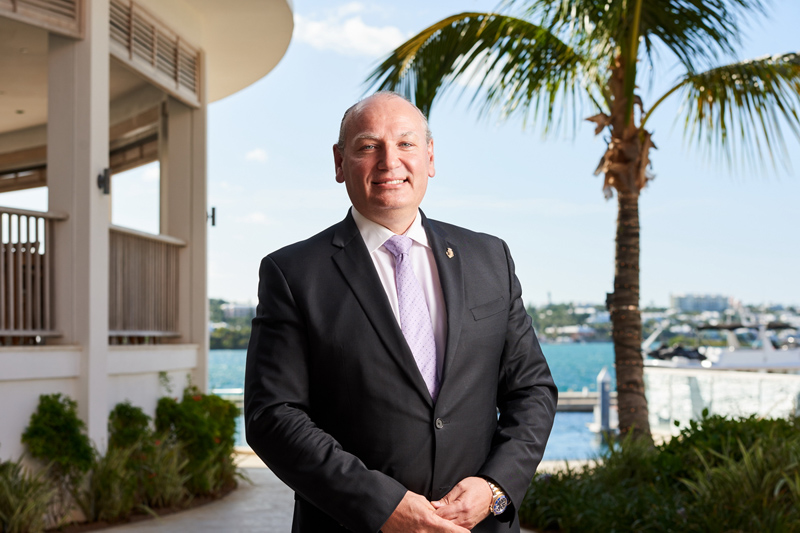 Before his move to the Caribbean, Mr Morrison was based in Canada, where he joined the Fairmont family in 2012 as the Hotel Manager of Fairmont Royal York, in Toronto.
He has also served as the General Manager of the Pinnacle Hotel at the Pier, in North Vancouver, and at Pan Pacific Whistler – Mountainside Resort, Village Centre Resort and Dubh Linn Gate Old Irish Pub and as the Food and Beverage Director of the Pan Pacific Hotel Vancouver – AAA 5 Diamond Hotel.
Mr Morrison, from 2006 until 2010, was the Managing Director/General Manager of the Athlete Villages in Vancouver for the 2010 Winter Olympic and Paralympic Games. In this role he led a team of up to 2,000 employees, during Games time, and managed the accommodation and servicing for 6,000 athletes and officials.
Heather McCrory, Executive Vice President of AccorHotels North and Central America, said: "We are thrilled to welcome Tim to Bermuda and to have him taking the reins of Hamilton Princess & Beach Club. We are confident that his leadership will guide the hotel through its next chapter."
Tim Morrison, General Manager of Hamilton Princess & Beach Club, said: "I am delighted to have been appointed the General Manager of Hamilton Princess & Beach Club and to have moved to Bermuda.
"As a result of the recent $100 million renovation, the hotel has been positioned as one of the most exciting hotel destinations on the island and I look forward to building on this."

Read More About