Bermudian footballer Dante Leverock has been signed by JK Narva Trans, a professional football club in Estonia, that competes in highest division of Estonian football.
The Bermudian footballer was recently on trial with the team, and obviously impressed them, with the team announcing today that it was a "done deal" having signed a contract with the defender.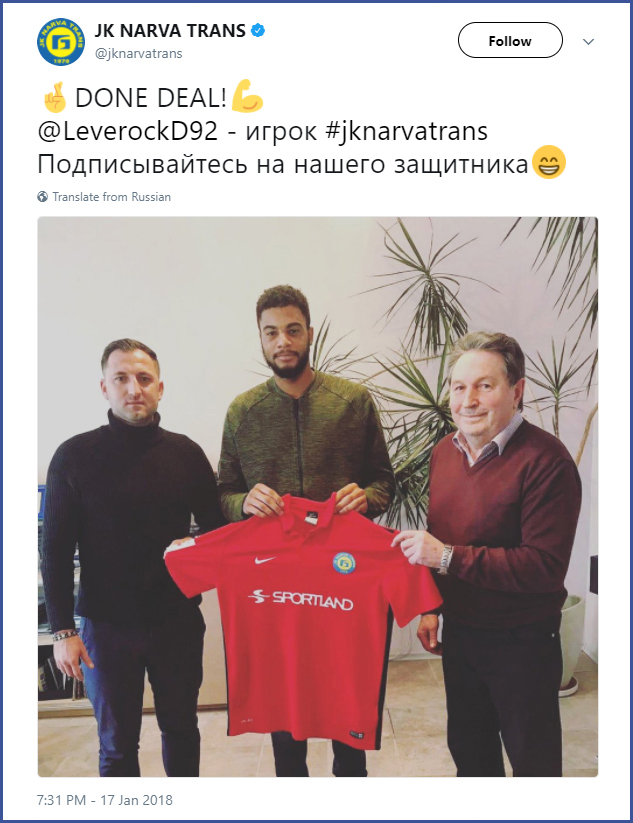 The club posted an interview with the footballer, and according to the online translation, he said that he is very happy to be at the club and is looking forward to playing.
Estonia, a country in the Baltic region of Northern Europe, is bordered by the Gulf of Finland, the Baltic Sea, Latvia, and Russia; and has a population of over 1.3 million people.
Mr Leverock told Bernews, "It's an amazing feeling, as it's been a tough road to get back into professional football, but the hard work has paid off and a new chapter begins.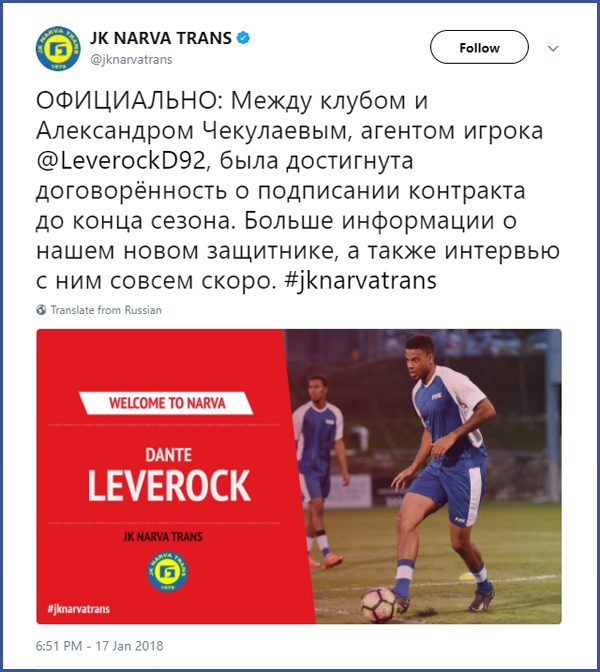 "It's been a smooth transition for me end of the day I'm playing football something I love to do my teammates and the club has helped me every step of the way so I'm grateful for that," he continued.
"Narva Trans is a top club in Estonia competing in the Premier League, they have never been relegated and have had a lot of players move on and play with top clubs in this region.
"They've also competed in the Europa League something we are targeting for this season. I hope to play as much games as possible and help the Team to win and be successful hopefully get plenty clean sheets and a few goals along the way."

Read More About