Becoming a football player can provide skills that extend beyond the football field, according to FIFA President Gianni Infantino, who visited CedarBridge Academy today.
Mr Infantino spoke to a room filled with young footballers and Physical Education Teachers.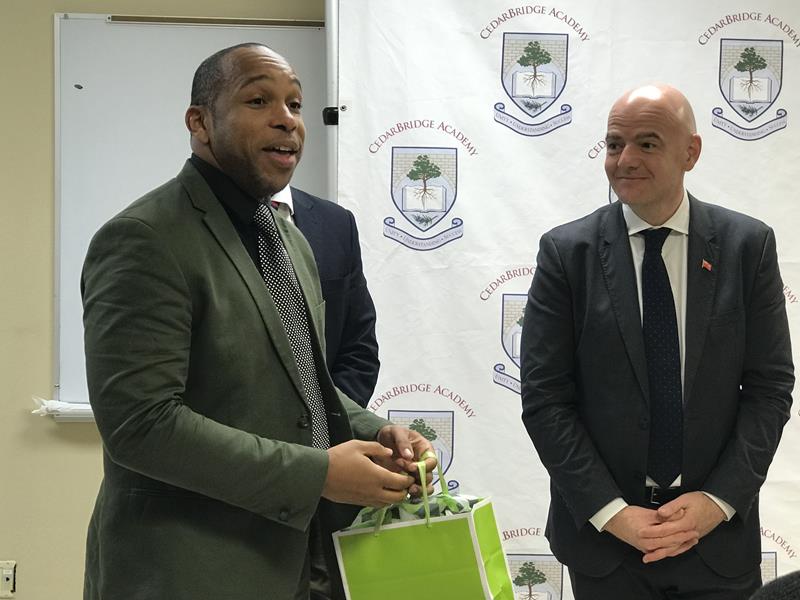 One of the first things football teaches is team play, he told them, as you cannot play on the field alone and you have to rely on the other members of your team, so football teaches that you need the support of others.
He also explained that football teaches you how to win and how to lose, adding that while winning may make you feel great and losing may make you sad, there is always another game.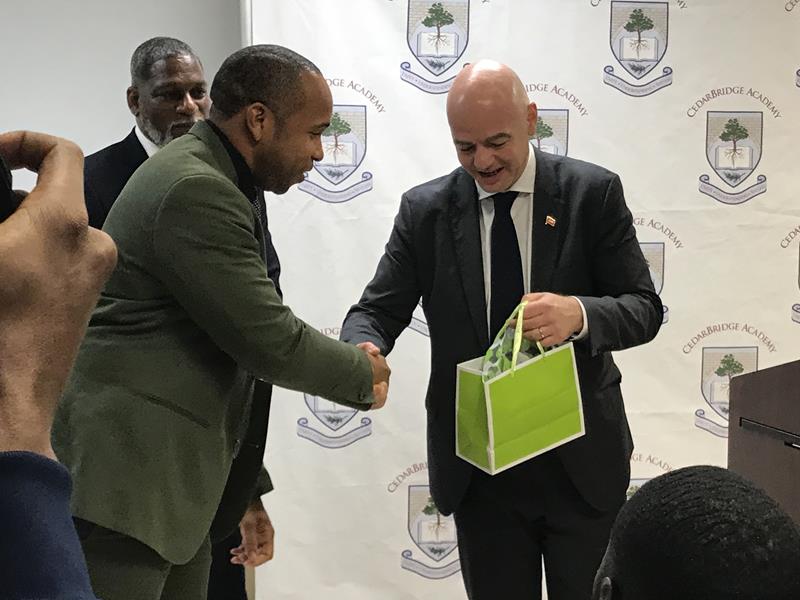 "Some of you will become a football star, some will be a doctor, lawyer, singer, head of football association, anything you have a passion for you can achieve. Never give up on your dreams," he told them.
One student asked Mr. Infantino how did he work his way to becoming the president of FIFA. He explained that he wasn't the best player, but football was his passion, and as the son of an immigrant he understood that he had to work for his dream.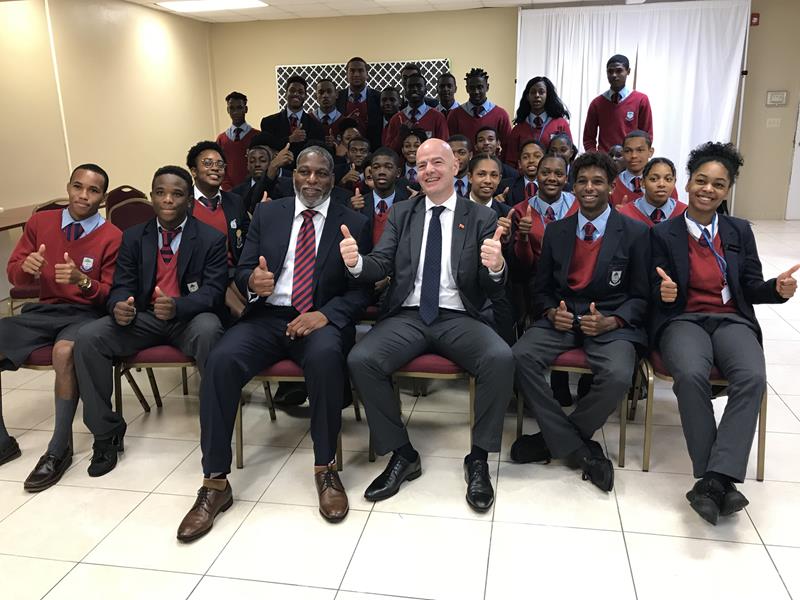 "It was a work of love to become a football player, I couldn't be a football star, so I decided to study and became a lawyer, specialised in sports," Mr Infantino said, adding that he loved the game and when the time was right, he decided to try to make his dreams come true, and applied for the position as President.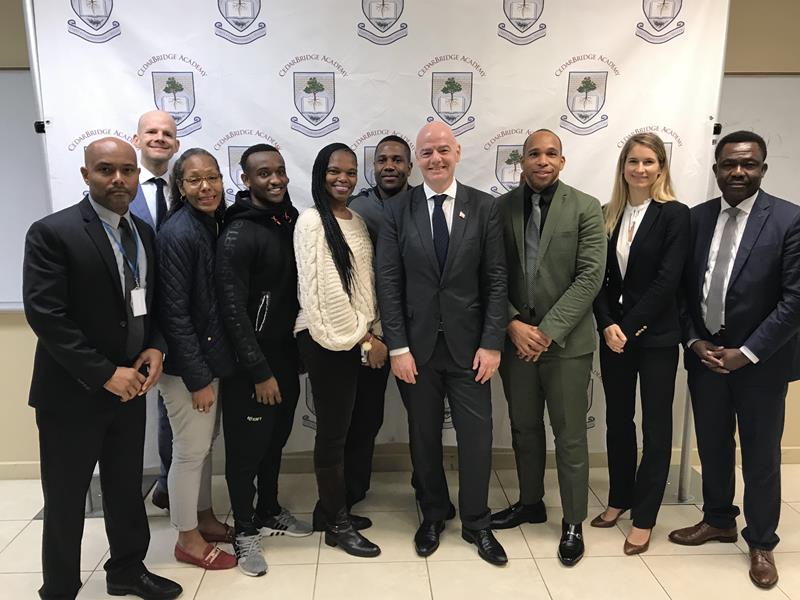 One student who attended the meeting, Teyah Lindo, who plays football for the school, the Bermuda National Team, and Dandy Town, said, "Listening to Mr Infantino reiterated for me, the concept of following my dreams, because I'll never know what will happen. That it is extremely important to never give up and to push until success happens."
While in Bermuda today, the FIFA President also held a press conference with local media, and you can watch that video here.

Read More About