Following a fire at their Sandys location earlier this month, Club Hobby Zone said although it damaged many of their bikes and tools, it has not diminished their faith, and said "we have to keep pushing to realize the full potential of the endeavor."
The Bermuda Fire and Rescue Service previously confirmed that on January 11th they received a report of a shed on fire on Olive Lane in Sandys, saying they "found a motorcycle repair shed fully involved with fire coming through the roof of the structure," and the "structure received extensive smoke and heat damage."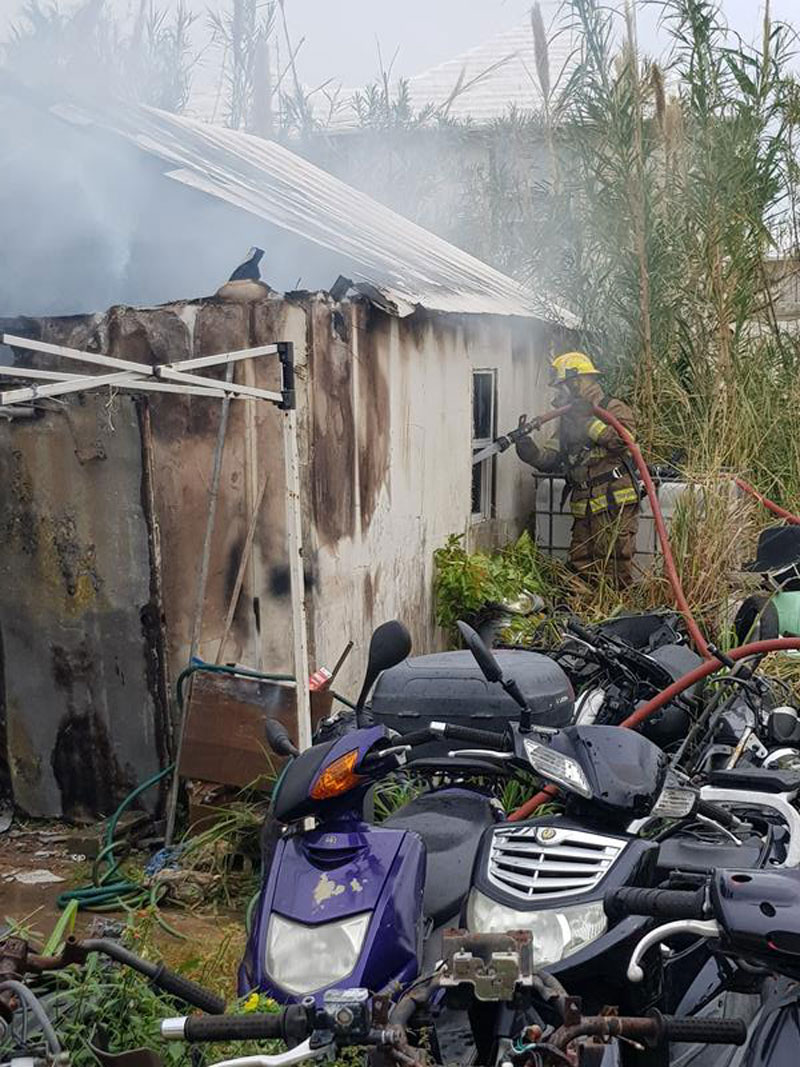 The owner of the garage is Detroy Bean II, the Chief Operator of Club Hobby Zone; his partner, Lynwood 'Brotha Richie' Richardson, told Bernews, "Right now Detroy is still trying to gather himself. He is a certified motorcycle mechanic [MMI Universal Technical Institute], and it was his dream to have his own business called Bradford Motors.
"He is also a motorcross rider, and currently is riding this season at the Southside Motorcross track. Thankfully his bike was in a storage container at the track.
"However there were other bikes that were lost in the fire; a few electric bikes that were donated to us, some bicycles that we use for Club Hobby Zone, a mountain bike that he just got fixed so that he could exercise, several RC vehicles and parts that he was planning to piece together to have more cars for our camps and after school program, all gone.
"He basically watched his years of building up tools, and other stuff go up in flames."
"Of course he would love to rebuild the shed, but with unfortunately with limited to no resources of his own, that may take some time to make happen.
"Right now we both see the need to push The Hobby Zone and Club Hobby Zone. We both are self-employed individuals that have made the sacrifice of making ourselves available to do what we do through The Hobby Zone because we see the potential, and the impact that we are having on not just the boys we encounter and the youth, but the community at large.
"Although he is in the middle of processing the reality of the loss, he still recognizes that The Hobby Zone is needed, so we have to keep pushing to realize the full potential of the endeavor.
"We are no longer asking for money because as an entity we cannot do that by law, but we are asking for resources to have a better chance to realize the vision, whether it be supplies to rebuild the shed or people donating their old unused RC cars or boats that may be just packed away somewhere catching dust."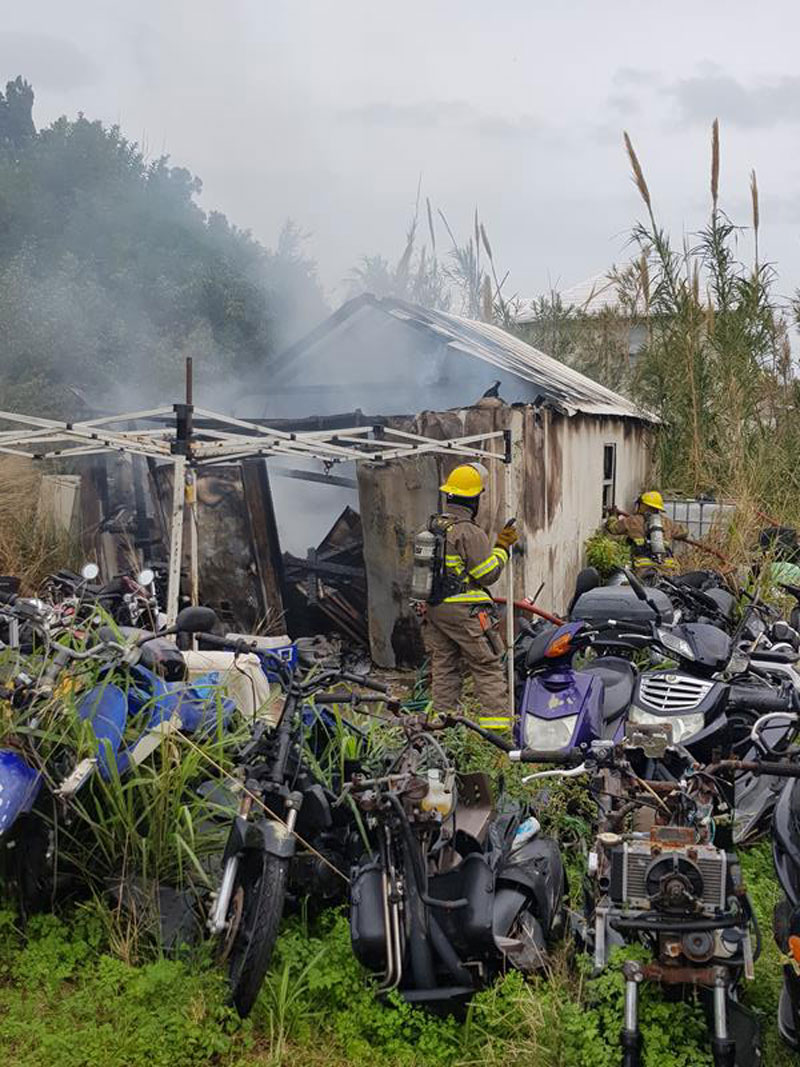 "We want to take the Hobby Zone Experience to schools and youth centres all across the island, so having things like our own van, and means of transporting our stuff is key, but as far how we will get there, only God knows.
"This has not diminished our faith though. Time and time again, we guys get confirmation that we are on the right path and that we are onto something here, whether it be the positive feedback we get from parents, the schools that we have been to or from the youth themselves.
"I am playing my part to encourage Detroy through this set back, but we have both determined that it will take more than a fire to stop the movement of reaching lives through the sport and hobby of RC. We will continue to do #stuffnthings."
Read More About
Category: Accidents and fires, All, Business, News