[Written by Vejay Steede]
Bermuda's got talent. That's a fact. We don't always nurture our talent as holistically as it deserves to be nurtured, but we have an abundance of raw talent here. When that talent is paired with self-belief, drive, and the will to make a mark by any means necessary, well, Bermudians go to Hollywood.
I was recently blessed to spend an evening with very driven young Bermudian starlets Gianluca Gibbons and Hannah Eggen at a succinct showcase of their immense talents called … Bermudians in Hollywood.
The showcase featured movie clips, music videos, dynamic discussion, and a delightful live performance. Starting just after 6.30 p.m. and wrapping around 8.30 p.m., it was an inspiring experience, full of laughs, thrills, and warm smiles.
The featured artists appeared around 6.40 p.m. wearing original outfits by local designers that were simply stunning. I'm trying to tell you, Bermuda's got talent! Hannah wore an elegant black gown with gold trim designed by Desiree Riley and Gianluca rocked a very sharp African inspired pants suit designed by James Lee; simply majestic. They very definitely looked ready for the red carpet.
Nadanja Bailey hosted the evening, and he was as engaging as we've come to expect, making us laugh with the greatest of ease, and adding weight to the hypothesis that … Bermuda's got talent.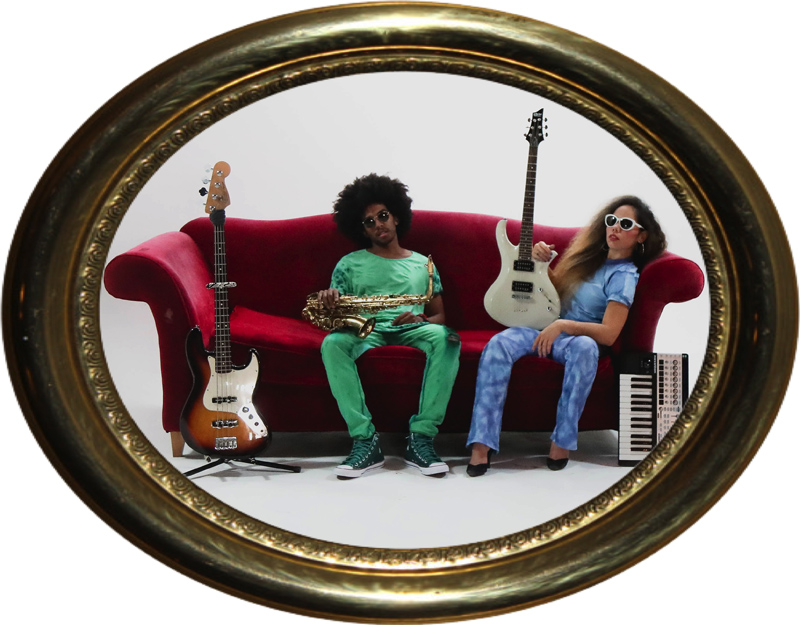 The first hour featured a 7 minute clip of 'Romancery,' a movie starring none other than Bermuda's own Gianluca Gibbons. The clip was introduced via video recording by writer Henning Morales, and showed off Gianluca's considerable acting chops. The clip was entertaining, and it was a pleasure to see a guy I know flexing up on the big screen – the same kind of treat we got from seeing Darren Herbert in '2012' and again in 'This Means War.'
Mr. Gibbons charmed the audience throughout the evening, regaling us with stories of his adventures on the 'couch circuit' in Los Angeles, and exhibiting impressive comedic timing by revisiting the 'couch' bit several times. Funny stuff.
Music videos for Gianluca's 'Shades of Me' and Hannah's '18 With a Bullet' followed, and the crowd was wowed once again, with outbursts of "Oh I love it!" emanating from the crowd during the latter video. Indeed the video for '18 With a Bullet' was beautifully shot, and unmistakably Bermudian, having been recorded recently in Hannah's backyard.
At this point, Gianluca and Hannah recapped their recent motivational speaking tour of Bermuda's schools where they delivered an inspirational multi-media presentation entitled 'Unleashed: Releasing Your Full Potential.' The tour was organized in collaboration with local entrepreneur Denzil Nelson, who was also in attendance at the showcase, as were a few of the students they presented to at their schools.
The talks covered topics such as self-confidence, having purpose and dreaming big and were delivered to captivated audiences at: Sandy's Secondary Middle School, Bermuda Institute, Dellwood Middle School, Mount Saint Agnes Academy, Whitney Institute, T. N. Tatem Middle School, The Berkeley Institute, Saltus Grammar School, Cedar Bridge Academy, as well as the Bermuda Men's National Cricket Team. An outline of their presentation can be found here, and a full recap video of the 'Bermuda Unleashed' tour is here.
Videos of the bouncy 'Summertime Again,' the seductive 'Red Lips' and the mesmerizing 'If We Wait' followed the recap, and the audience appreciated these as well. Seeing these small pieces of Bermuda on the big screen at the Specialty Cinema was great, and knowing that this was documented proof that these artists grew up in Bermuda gave us a warm feeling, and a wealth of anticipation for the years to come. Gianluca and Hannah are both egregiously talented, and they are about to embark on a journey that could lead to massive things. They will be returning to Los Angeles soon, where they will collaborate on a recording deal, and if this brief showcase is anything to go by, we can expect to be hearing the names Gianluca Gibbons and Hannah Eggen in all the right places over the next few decades.
The night was capped by a generous live performance. Gianluca killed with his magical saxophone, while Hannah stood and delivered her trademark husky vocals over melodic guitar strings. Original pieces like the exquisite 'For This Love,' and 'C'est la Vie,' shared time with a gorgeous rendition of 'Back to Black' that Amy Winehouse would've been proud of, and a powerful cover of Asa's 'Jailor.' Inspirational pieces like 'Flying High,' and 'Home' wound the performance down, before the Black Lives Matter inspired 'Can't Breathe' paid tribute to Eric Garner, Michael Brown, Tamir Rice, and the people of Ferguson to close the wonderful set.
The talent on show at Specialty Cinema last week was very impressive, very inspiring, and promises to take Bermuda to stages across the globe in the coming years. Hannah has already amazed audiences around the world as a dancer and performance coach for none other than Wyclef Jean.
Hannah Eggen At Wyclef Jean concert last year
Having been encouraged to pursue her own star by the legendary Fugee [that's right, he came to fame with Lauren Hill … I'm just saying], Hannah is now a full time recording artist. She and Gianluca have secured a recording deal that will see them hard at work in the studio for the next few months, and, after that, well, sky's the limit!

Read More About
Category: All, Entertainment, Films/Movies, Music, News