Today is International Women's Day, with people on the island and across the world celebrating the social, economic, cultural and political achievements of women.
More than four hundred years after a baby girl became the first child to be born in Bermuda, the island's women have continued to be pioneers in many facets of life.
A Bermudian woman played a role in bringing an an end to the atrocity of slavery in the 1800s, while Dr. Olivia Tucker became the first woman in the Americas to obtain a doctorate in pharmacy in the 1900s.
Plaque unveiled last month in honour of Mary Prince: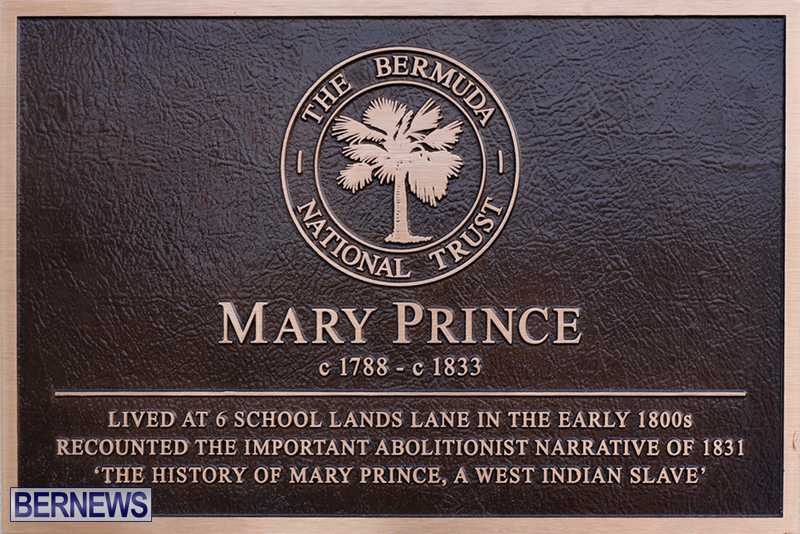 The accomplishments of Bermudian women span education, labour relations, medicine, law, entertainment, sports, politics,  business, public service and nearly every genre you can think of.
In the sports arena, Bermuda has produced the reigning and multiple time world champion female triathlete, one of the fastest female para-sprinters in the world, a world champion boxer, the first black woman in the world to compete in Olympic diving, and numerous elite athletes in a myriad of disciplines.
Jessica Lewis dominates the field to win Bermuda's first Parapan medal in record setting style:
Bermudian women have represented the island in the Olympics since 1948, making appearances in swimming, track & field, equestrian, diving, triathlon, and sailing; with Bermudian women also making Paralympic appearances in equestrian, track & field and boccia.
The island's women have also made their mark on the fashion and entertainment scene worldwide, winning the Miss World Pageant, with Bermudian models also gracing the pages of top fashion magazines such as Elle, Cosmopolitan, and Glamour.
Gina Swainson wins the Miss World in 1979:
The island has also produced of one the world's most preeminent fashion stylists, as well as singers and dancers who have performed all over the world
The overall achievement of women in the political arena exceeds most nations worldwide, with the island producing first female opposition leader in the Commonwealth, and as some nations still are aiming to elect their first female leader – Bermuda has had three.
Bermuda's three female Premiers: Paula Cox, Dame Jennifer Smith and Dame Pamela Gordon in 2014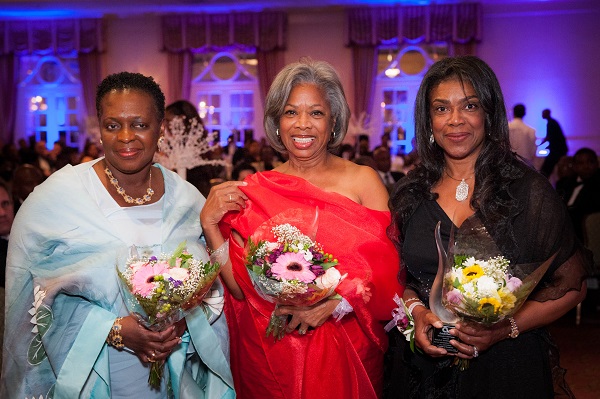 The 1998 General Election marked something which is very rare in the political sphere, with the election resulting in a nation handing power from one female leader to another; and in addition Bermuda is also one of the few nations in the world to have had a majority female Senate at one point.
And of course so many women are unsung heros as they live their daily lives, making invaluable contributions to the island across all spectrums, spanning every endeavour imaginable.
Above is only a small sample of the contributions that Bermudian women have made, and in celebration of Women's History Month and International Women's Day, Bernews will be featuring a special series highlighting some of the many exceptional Bermudian women throughout the month of March.
Read More About