Following a meeting today between representatives of Bermuda Container Line, Stevedoring Services and WEDCO, it has been confirmed that the M.V. Oleander will discharge cargo in Dockyard on the week of March 12th.
This follows on from news last week that the Hamilton Docks will close during the week of March 12 – 16 for repaving works.
Representatives for the three organizations — Richard Todd [BCL], Warren Jones [SSL] and Mr. Andrew Dias [WEDCO] — said they were pleased with the outcome of a meeting today to agree the logistics for a Dockyard discharge.
Asphalt surface that will be repaired by the Corporation of Hamilton from March 11 – 18 while Stevedoring Services staff service the incoming cargo in Dockyard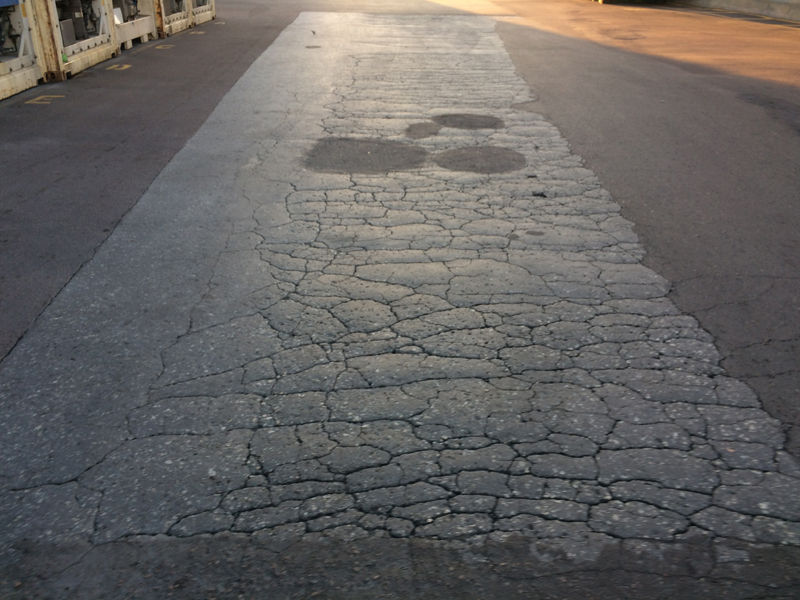 Mr. Todd said, "BCL is pleased to be able to get a Dockyard discharge of cargo in order to top up needed supplies for our customers during the week of the Hamilton dock closure."
Warren Jones of SSL expressed that, "SSL staff has no problem moving to Dockyard to discharge the Oleander. Our issue was safety and getting the Hamilton dock repaired. We are glad that there has been a win-win solution that we can be a part of."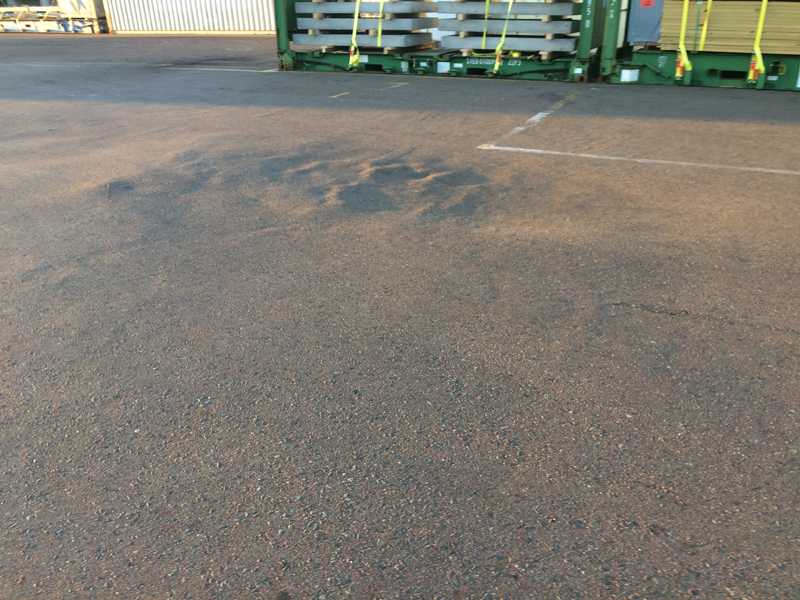 Mr. Andrew Dias noted that "WEDCO is pleased to be able to provide contingency berthing for the people of Bermuda. Although this came at short notice, it is a testament to everyone's willingness to find a solution that the three organizations could bring this about."
Stevedores in action discharging refrigerated cargo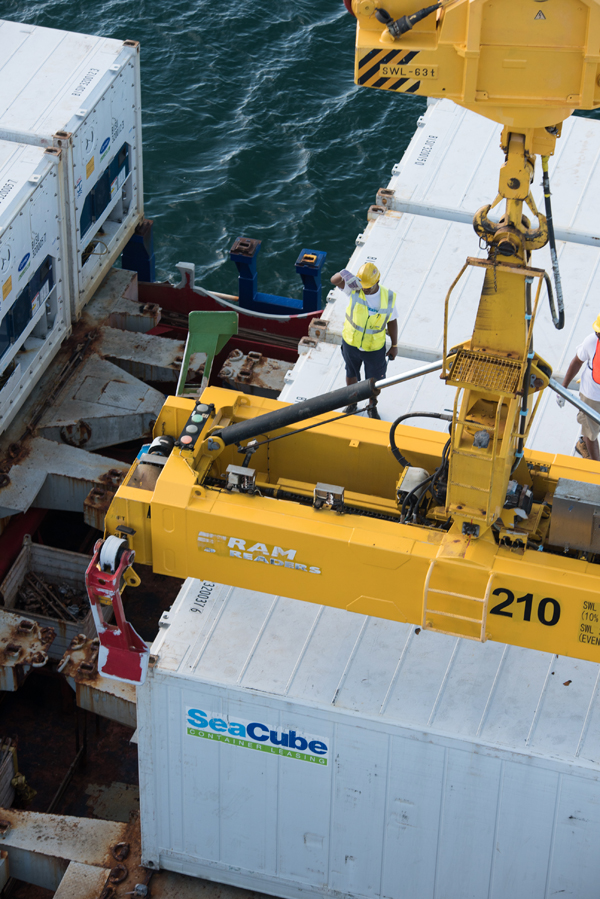 Read More About