The Bermuda National Trust said they are thrilled to welcome back Canadian theatre group Live History for a series of interactive performances and school workshops.
Live History, led by actor Jasmine Bowen and producer Joshua Kitz, visited Bermuda last year and staged a series of interactive performances at the National Trust's Verdmont Museum.
Now they are coming back to stage six more plays at Verdmont in Smith's Parish between May 9 and May 13, including one dinner theatre event on Friday, May 11. Joining them in the productions is Bermudian actor Adam Gauntlett.
They will also be conducting free workshops at a number of Government and private schools and on Saturday morning at Verdmont [May 12th].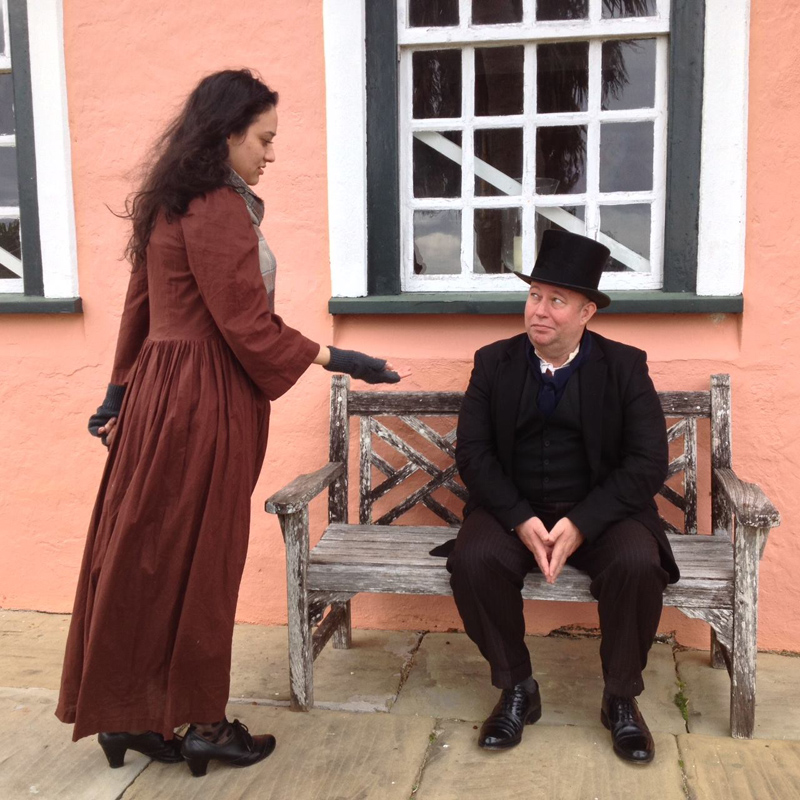 Live History shows take audiences on one-hour adventures through time. Audiences will experience a full tour of the location while interacting with the characters, and assisting them in solving an urgent issue that can only be resolved with the audiences' help.
This year, Live History will present three different plays:
The Last Stand: Follow the ever devoted maid Mary as she hopes to save her home and workplace. She works at Verdmont that has stood for generations and is now at risk of being lost unless something can be done to save it. Come and help Mary to save this wonderful home filled with great memories!
Round Table: You have been invited to attend a grand wedding alongside most of the town who have been divided over longstanding issues for years. The host needs your help to follow the clues and find a missing treasured wedding ring in time for the ceremony to take place.
A three-course candlelit dinner will be served on Friday, May 11 while a tea will be served on Saturday, May 12.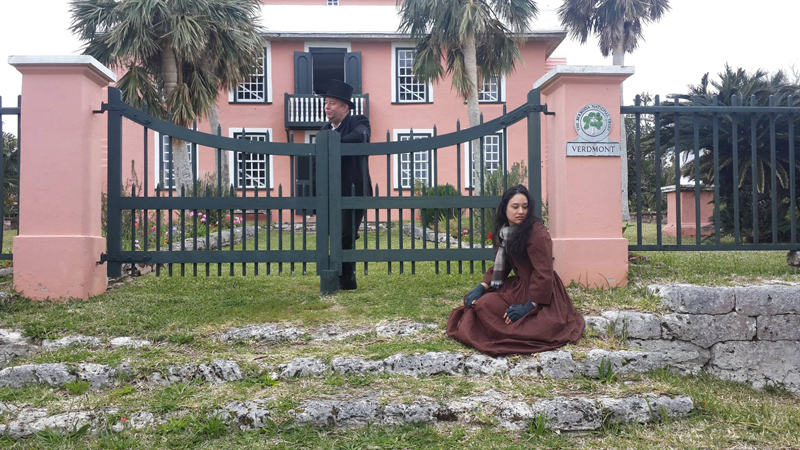 Robin's Redemption: Step into the world of early 20th century Bermuda where mystery and intrigue linger following the death of the wealthy former owner of Verdmont. Become immersed in a theatrical performance that sees you in a starring role. Follow clues and unearth secrets with the help of Robin, the enigmatic town outcast and your guide for this enthralling adventure. This premiered in Bermuda last year.
This year, the shows are being sponsored by the Bermuda Tourism Authority. Tickets are $40 for National Trust members, $45 for non-members and $20 for under-18s for all the performances except the dinner performance, which is $135 per person.
Bill Zuill, Executive Director of the Bermuda National Trust, said: "We are very excited to welcome Jasmine and Joshua back and look forward to them bringing Verdmont to life once again. Audiences really enjoyed the shows last year and now that Jasmine and Joshua have gotten to know Bermuda a bit more, they are able to work in more Bermudian history into the shows.
"We are very grateful to the BTA for supporting the shows and also look forward to introducing theatre and history to Bermuda's students as well."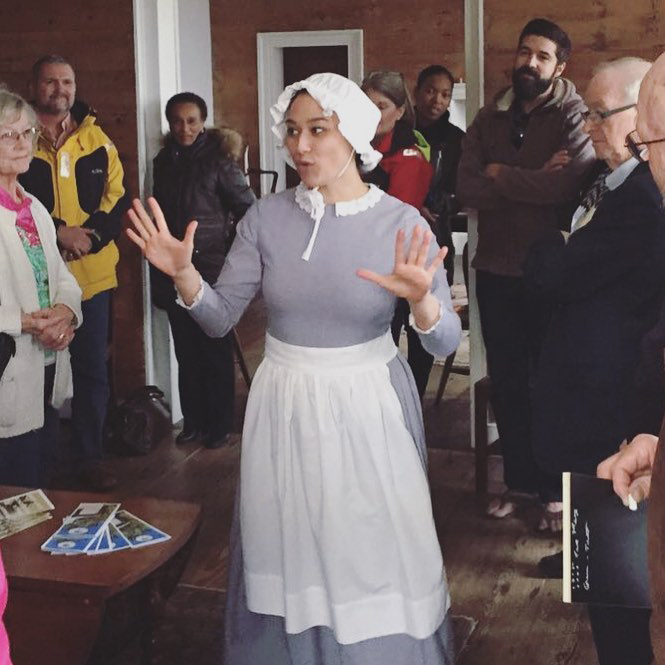 Schools are being offered two different workshops.
The first is a mystery building workshop which includes lessons in maths, patterns, language and visual arts. The mystery building workshop is hands on, interactive, and wildly fun.
In the second workshop, students design a site-specific play, which uses the using the space and atmosphere around them to create small, intimate theatre productions brimming with realism.
A library, a sidewalk, a historic house, or any site can be used for the play. Participants learn about their local history, including little known facts, while learning to create a site-specific piece from industry experts, using the environment, atmosphere, and space around them.
If you are interested in the student workshops please contact Dr. Dörte Horsfield, Director of Education, at education@bnt.bm.
Show times:
The Last Stand, 7pm Wednesday, May 9
The Round Table, 7pm, Friday, May 11 [Three Course Dinner]
The Round Table, 4pm, Saturday May 12
The Last Stand 7pm, Saturday, May 12
Robin's Redemption, 1pm, Sunday, May 13
The Last Stand, 4pm, Sunday, May 13
Tickets can be purchased online at www.bnt.bm, by calling 236-6483 or from the Trust's headquarters at Waterville, 2 Pomander Road, Paget.

Read More About
Category: All, Entertainment, History