Janet Wingate — the eldest daughter of Dr. David Wingate — is currently working on a book about the history of Nonsuch Island, and is asking anyone who may have information, memories or comments to please contact her.
She is currently in Bermuda, and would like to take the opportunity to talk to anyone who was on the Island during the training camp years with Rev Arthur Tucker.
The original camp moved from Nonsuch Island to Paget Island, but the boys still came for 'holiday' camps on Nonsuch even after that, she explained.
Nonsuch Island: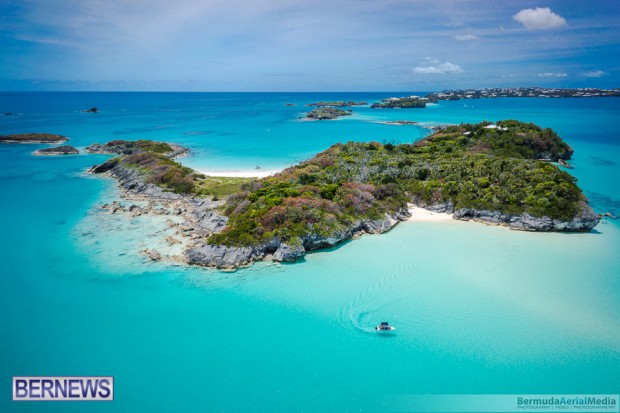 She would love to hear any reminiscences, experiences, comments, anything to shed a personal light on that period of Nonsuch history.
If anyone is interested, Ms Wingate can be contacted on 238 -8658 or by email at janetwingate@gmail.com.
"Any contact would be very gratefully received," she said. "Should anyone feel inclined to put pen to paper, to record their memories, that would be welcome, too. The address in that case would be Elm Lodge, 10 Harbour Road, Warwick, WK04."
Ms Wingate is the author of Nonsuch Summer, an award winning book recording her childhood on the island during the 1960s and '70s.

Read More About
Category: All, Environment, News