Freyja Kermode is the 2016 winner of the Mervyn White Shield, awarded annually to the student with the top marks on the Nonsuch Island Natural History Camp, while the Nonsuch Camp Spirit Award was won by Maia Steele. Freyja, 15, attends Bermuda High School and Maia, 16, is homeschooled.
Left to right: Camilla Stringer, camp director, Maia Steele, Freyja Kermode, Andrew Dobson, President Bermuda Audubon Society.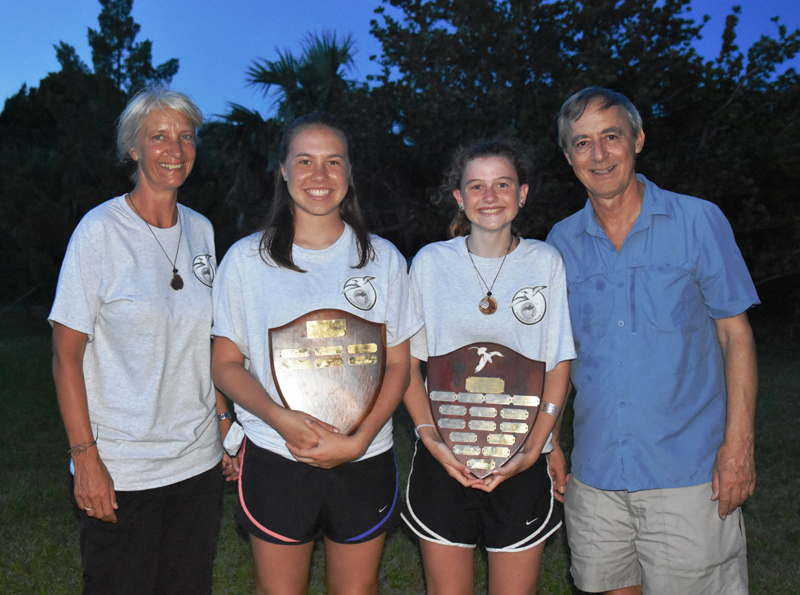 Nonsuch Island Natural History Camp, which runs for a week and ended on 1 July, offers students aged 15 to 18 a unique opportunity for hands-on learning about natural history from local experts.
Students are based on Nonsuch Island and learn about Bermuda's terrestrial and marine environments with field trips to a wide range of habitats.
Aerial view of Nonsuch Island courtesy of Bermuda Aerial Media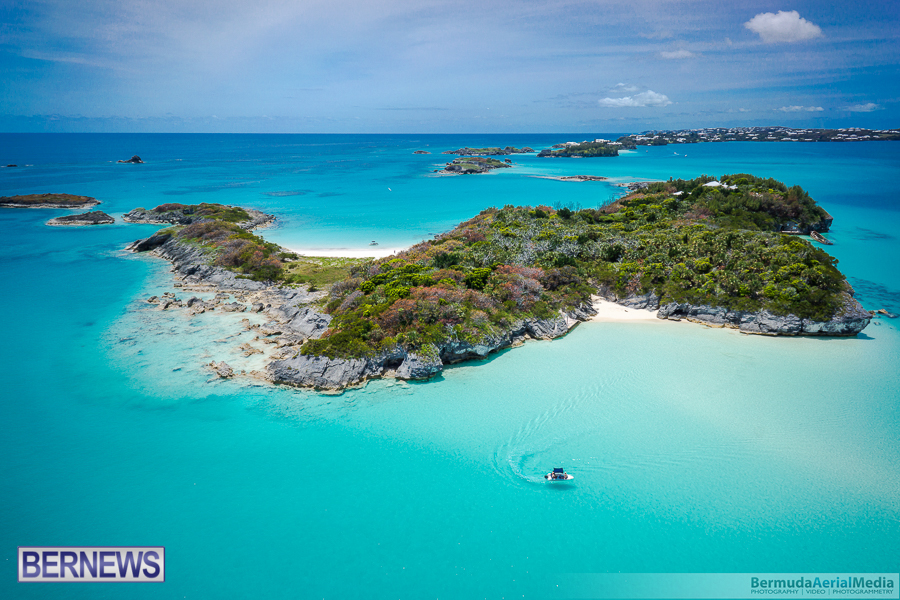 The camp is run by Bermuda Audubon Society and Bermuda Zoological Society with the support of the Department of the Environment and Natural Resources, which allows use of Nonsuch Island as the camp base.
It is generously funded by XLCatlin, PartnerRe and the Garden Club of Bermuda. Pure Water is provided by Bermuda Waterworks Ltd and Peppercorn Marine provides barge transportation.

Read More About
Category: All, Environment