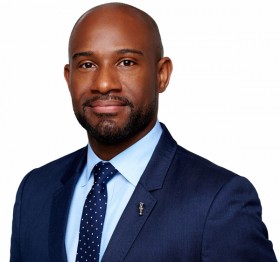 [Written by Glenn Jones]
Dear Bermuda,
The Bermuda Tourism Authority plan for Shelly Bay Beach is not commercialisation, it's entrepreneurialism.
The proposed execution is non-permanent and entirely removable. It's cost effective and sustainable – utilising the existing power and parking infrastructure at the site. The plan honours the cultural traditions of Shelly Bay and protects its family-friendly nature.
Concessionaires lining up for the chance to offer their products and services are smartly gearing it toward children and families.
The Bermuda Tourism Authority team has recommended concessionaires think about popsicles, ice cream and snowballs. In other destinations we've seen children dazzled by tepees that double as small tents, sandcastle building activities and kayaks – safely miniaturized to work for adventurous little kids.
Meantime, on the programming side, we've seen interest from a variety of locals interested in providing family-friendly activities. A culinary expert wants to do a once monthly family fish fry. There's a massage therapist who'd like to try a twice-weekly experience at the beach under a pop-up tent at dusk. A food truck operator who has been parked for more than a year without serving a single customer is optimistic about hitting the restart button at Shelly Bay.
The great news is that all of the interest is coming from Bermudian entrepreneurs. Men and women who have long waited for an opportunity like this after repeatedly being hit in the face with a wall of bureaucracy, a resistance to change. Finally, the little guy feels like he has a shot at "yes". We're proud to be the little guy's ally; he's heard "no" long enough.
The Bermuda Tourism Authority spent 15 months devising a plan for Bermuda's public beaches that was a proper balance between limited commerce and conservation. The objectives are noble: Enhance the beach experience for visitors and locals; provide opportunities to Bermudian entrepreneurs; and create Bermudian jobs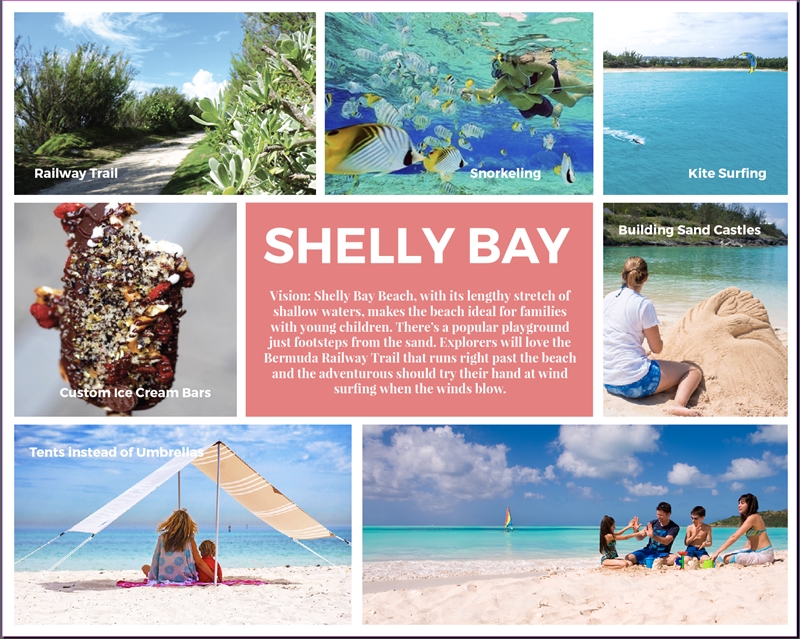 Since the spring of 2016, when the Beach Economy Vision was first completed, it has been a beacon of collaboration – winning the support of both political parties, of BEST, of civil servants and the overwhelming majority of the visitors and locals who contributed their viewpoints.
More recently area Members of Parliament, Ministers of Government and the Parks Commission have given it the thumbs up. Yet suddenly and dramatically, dissenters have emerged. And re-emerging is the pessimism of entrepreneurs.
Message recently received [name removed]: "We were seriously considering a proposal for the concession but to be honest, not sure I'm interested in the negative vibes – not when it comes to putting my money on the line. It's unfortunate that our progress is hindered by people so opposed to change for opposition's sake. I mean, for the love of God, nobody owns the beach!"
It would be unfair to blame entrepreneurs who feel this way. Who could take another "no"? Their road is plenty hard enough without a rhetorical dust up in the public square. And while the Bermuda Tourism Authority advocates for the little guy at every possible turn, it is also committed to consulting with people who would prefer those entrepreneurs be denied a chance to follow their passions. Consultation and dialogue, even among those who disagree, has been the modus operandi since day one.
As the dialogue continues with anyone in the community who would like to engage, we hope ultimately that the little guy wins. He deserves a break. And the community can give him that break without over-crowding Shelly Bay, impeding anyone's access to the beach or denigrating the traditions which made the place so great to begin with.
- Glenn Jones

20 Most Recent Opinion Columns

Opinion columns reflect the views of the writer, and not those of Bernews Ltd. To submit an Opinion Column/Letter to the Editor, please email info@bernews.com. Bernews welcomes submissions, and while there are no length restrictions, all columns must be signed by the writer's real name.
-

Read More About