Age Concern highlighted their local businesses and community partners at their annual general meeting.
A spokesperson said, "Age Concern Bermuda acknowledged local businesses and community partners at its AGM on September 25, who provide gratis and/or discounted services to the charitable organization.
"MJM, Barristers & Attorneys were acknowledged for providing a minimum of three legal information sessions a year for Age Concern. MJM provides this valuable information at no cost to Age Concern or its members.
"Information technology company, Fort Knox was acknowledged for free hosting of the organization's Satellite Office and central Client Services Desk. Fort Knox has made history in being the first to house a dedicated, central Age Concern, Satellite office.
Mr. Perry Trott of Trott & Duncan, being acknowledged for his firm's support of Age Concern Bermuda by Mrs. Linda Smith, Chairperson.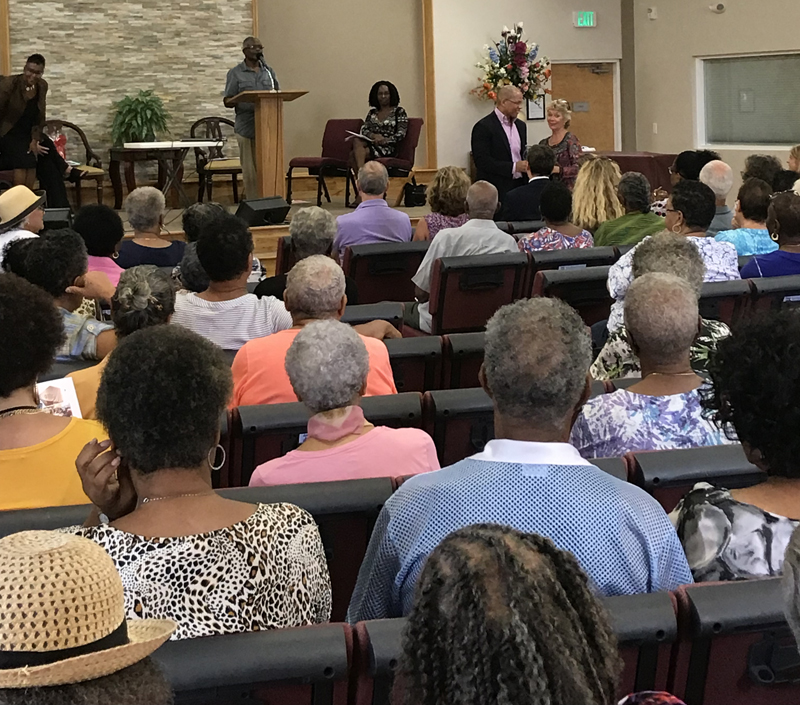 "Barristers & Attorneys, Trott and Duncan were acknowledged for providing modest rental fees and related gratis office amenities that house the organization's main administrative office. The Trott and Duncan location is the largest office space ever occupied by Age Concern.
"Local accounting firm, Mazars were acknowledged for providing professional auditing services to Age Concern at a discounted rate for the past five years. Dr. Claudette Fleming stated, "The firm's accounting personnel are like fellow team members, always providing input on how the organization can improve its work."
"The Evangelical of Church of Bermuda was acknowledged for providing a venue and related amenities for Age Concern major events of the year. The partnership allows for Age Concern to host hundreds of members at a time, as Age Concern grows its membership and programs."
Age Concern, Chairperson Mrs. Linda Smith stated, "Every year we take the time to showcase to our membership a few partners that have been a vital part of the organization's work. We value all of our sponsors and merchant supporters who are deserving of acknowledgement for all that they do to help to improve Age Concern and the quality of life for older adults on the island. It would be impossible for us to achieve our mission in the community without these important local partnerships."
Read More About
Category: All