[Updated] Governor John Rankin is speaking with Bernews this morning [Sept 13], sitting down for a live interview with journalist Don Burgess, and you can tune in below.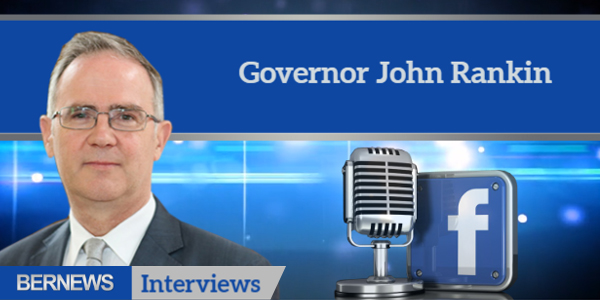 Update: The Governor discussed topics that fall under his remit, such as the matters pertaining to the UK/Bermuda relationship including the impact of Brexit on Territories and the Bill passed by the UK Parliament seeking to mandate public registers in the Territories.
The Governor also discussed local policing and the Regiment, giving assent to the Domestic Partnership Act, as well as presenting the Cup at Cup Match. We will post extracts and transcriptions over the next few days and in the meantime, the live video replay is below.
Update: The live broadcast has concluded and the 28-minute replay is below
If you want to listen 'on the go', you can also access an audio-only version of the full interview, and all our past interviews, in the podcast section of the Bernews app.
Read More About