[Updated] The PLP's annual Delegates Conference continues, with the party set to elect their Deputy Leader, Chairperson and Deputy Chairperson this evening [Oct 26].
Premier David Burt is the only person standing for nomination for PLP Party Leader, however the Deputy Leadership position is being contested, with Scott Simmons running against the incumbent, Walter Roban.
Walter Roban, the current Deputy PLP Leader, will be challenged by Scott Simmons: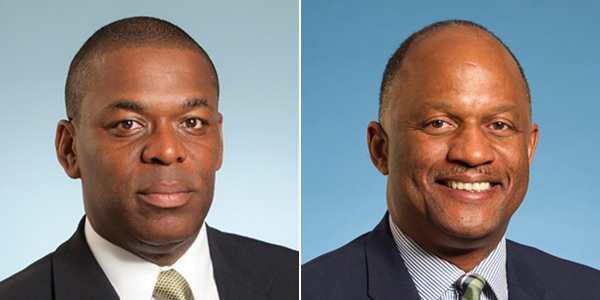 Owen Darrell is stepping down from the Chairperson position, with Dawn Simmons and Damon Wade standing for Party Chairperson, while Lauren Hayward Bell, Colin Gilbert, and Alexa Lightbourne will stand for Deputy Chairperson.
The results are expected to come in late this evening, and we will update as able at that time.
Update: Mr Roban will continue as the PLP Deputy Leader, while Damon Wade will be the Party Chair,  Lauren Hayward Bell will be the Deputy Chair and Davida Morris will be the Secretary General
A PLP spokesperson said, "Tonight , The Progressive Labour Party closed its 53rd Annual Delegates Conference. This final evening included annual reports from members of the outgoing executive and the election of a new executive.
"The newly elected executive consists of-
The Hon. E. David Burt, JP,MP – Party Leader
The Hon. Walter Roban JP, MP – Deputy Leader
Mr. Damon Wade – Party Chair
Ms. Lauren Hayward Bell – Deputy Chair
Ms. Davida Morris – Secretary General"
Read More About