With an aim to assist the environment, Gibbons Company is introducing reusable shopping bags, which are made out of recycled plastic water bottles, and feature an ocean theme.
They come in three different sizes and will replace the single-use biodegradable plastic bags that are currently offered.
The bags will be distributed for free with purchase during December and January, and with an aim to change peoples' habits, they "will also be rewarding customers who reuse our bags when shopping at Gibbons Company by providing a $1.00 credit on their purchase for a period of time."
Paula Clarke, CEO, Gibbons Company, said: "We are excited to be launching our new reusable shopping bags, especially for the busy Christmas season. Bermuda has a unique connection to the ocean and we no longer wanted to be a part of the problem of increasing the amount of plastics that end up in our ocean; we need to be part of a solution.
"Our ecosystem is precious to us, it provides and sustains life for not only us as humans but also other species, especially our endemic ones. Therefore, we feel empowered to help reduce the amount of plastics and their negative impact of pollution, poison and disrupting food chains. The reusable bags are a step in the right direction and I encourage shoppers to bring them back to shop and re-use them in other areas of life."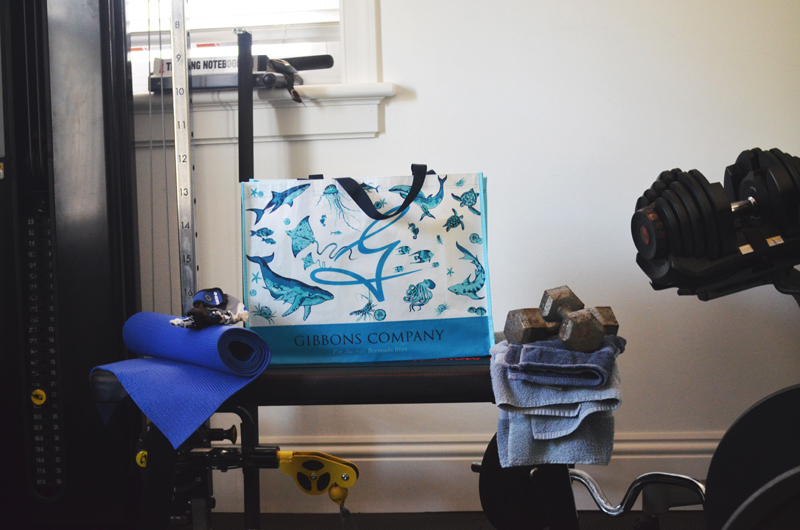 In addition to shopping bags, Gibbons Company thought about other areas in which consumers can use the bags, such as lunch bags, going to the park or beach, grocery shopping, extra-curricular activities, moving items of various sizes and for gifts.
By switching to reusable bags, Gibbons Company is hoping to help change consumer habits that encourage using less waste, particularly single-use plastic bags, by bringing the bags back to be reused.
In February and going forward, Gibbons will charge $1.00 per re-usable bag with part of the revenues being awarded to charity.
As the theme for the launch of the bags is the ocean and because of their commitment to protecting the ocean, BUEI was chosen as the first recipient for a charitable donation.
Tara Curtis, CEO, BUEI said, "Change is necessary! We congratulate and commend the Gibbons Company for taking a leading role, in the retail industry, to help reduce plastic waste with the introduction of their reusable, and very attractive, multi-use bags.
"We are also very honoured to be chosen as the recipient of proceeds from the sale of re-usable bags and funds received will go towards supporting one of BUEI's core objectives of providing education and preservation about our marine environment."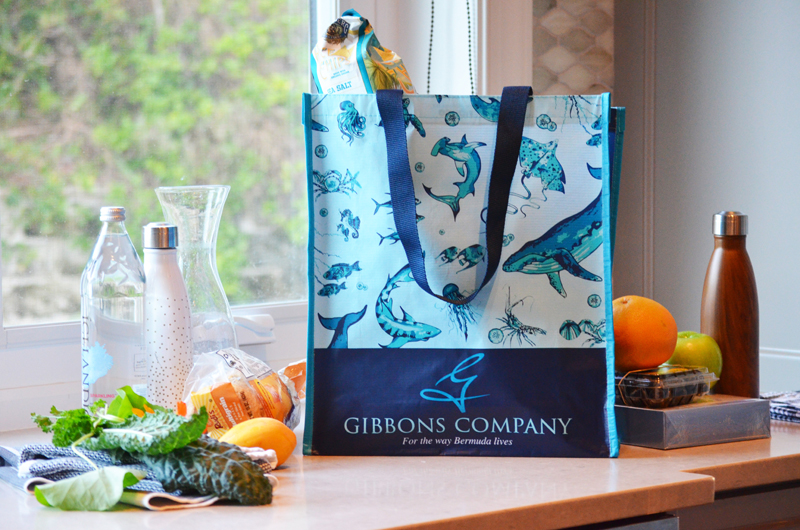 According to National Geographic, scientists believe that 8.8 million tons of plastic waste winds up in the ocean every year and, that the amount of plastic in the ocean may triple by 2050.
The effects of this crisis have been noted in tipping points of climate change and animal food chains. Fish and birds eat mirco-plastics, which to them look like enticing morels of food, but are instead poisonous.
Furthermore, the manufacturing chemicals like DDT and PCB used to make plastic are also toxic to marine life and contribute to CO2 buildup in our atmosphere.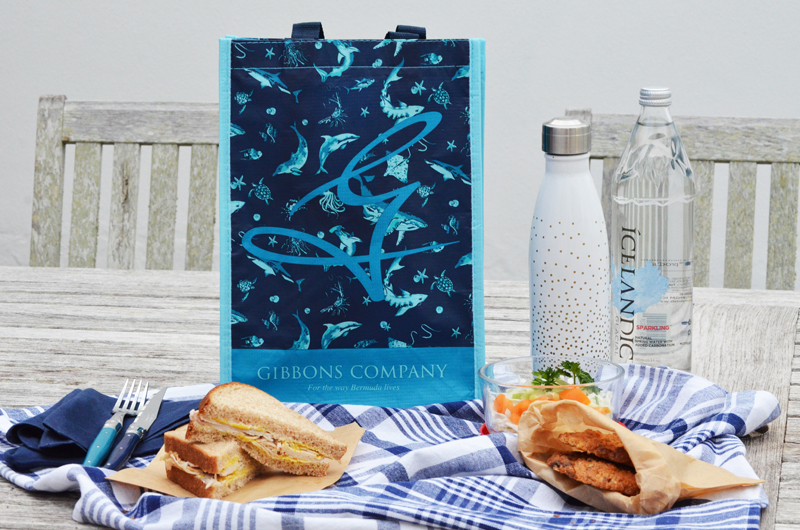 "The durable bags are made out recycled plastic water bottles, about 2-4 bottles per bag depending on the size. Bottles are collected, cleaned, sorted and processed by being crushed into small bits. They are then reformed into yarn to makeup the fabric of the bags. The entire process uses 94% less water, 60% less energy and 32% less CO2 emissions than other textiles like cotton, linen, and wool," the company said.
Hamilton Mayor Charles Gosling, states: "The City of Hamilton is delighted that one of its major retailers is joining the campaign against plastics. Reusable bags have been a staple around Bermuda for some time now with grocery stores but they have not been heavily advocated for in the retail sector.
"With the busy festive shopping season upon us, it is important that we are able to refuse those plastic bags that accompany our purchases by having a choice. Thanks to the generosity of Gibbons Company we have that choice with their excellent reusable bags. We need to be responsible global citizens and each do our part to reduce waste making a deliberate choice and saying 'no' to plastics.
"A slow approach is better than no approach and hopefully in the coming years we will see a drastic reduction in plastic distribution as well as waste around the City. I applaud the Gibbons Company for this initiative and for joining the City in making this Christmas, and beyond, a 'green' one.
"Gibbons Company will have a limited amount of plastic bags available for a fee. We encourage all shoppers to bring back reusable and recyclable bags," the company added.

Read More About
Category: All, Business, Environment, News