The City of Hamilton announced that the final public art installation for this year has been completed and erected at Till's Hill in North Hamilton.
"Bermudian artist, Alshante Foggo, responded to the initial call for artwork as part of the City Art Festival and submitted her proposal in March of this year, with a commitment to have the piece ready for a fourth quarter unveiling," the City said.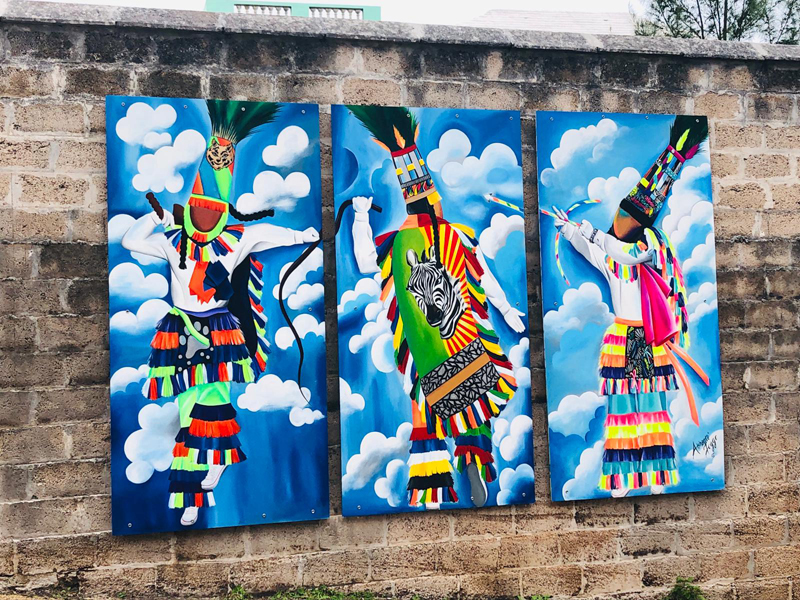 "Two years after her first commissioned work for the Corporation of Hamilton for the 2016 City Art Festival, this proud, local artist, known for her vibrant and expressive paintings, has produced another. Her first piece can currently be enjoyed in Victoria Park.
"Born into a family of creatives, Alshante knew from a young age that art was her calling. It has allowed her to touch lives in ways that she couldn't necessarily express in words but through the visual message that her artwork evokes.
"Her mother, artist Charmaine Friday, as well as her grandfather, Cleveland Foggo, were both inspirational and offered their wisdom and experience to assist Alshante in the overall vision of her latest piece.
Ms Foggo describes herself as an artist who is often looking for ways to challenge herself, saying "challenges force us to search deeper, finding new or alternative ways to do things."
Asked to describe her body of work, she said, "I would say it expresses big emotions through the facial features, body language and movement, combined with the bold and vibrant colours I like to use."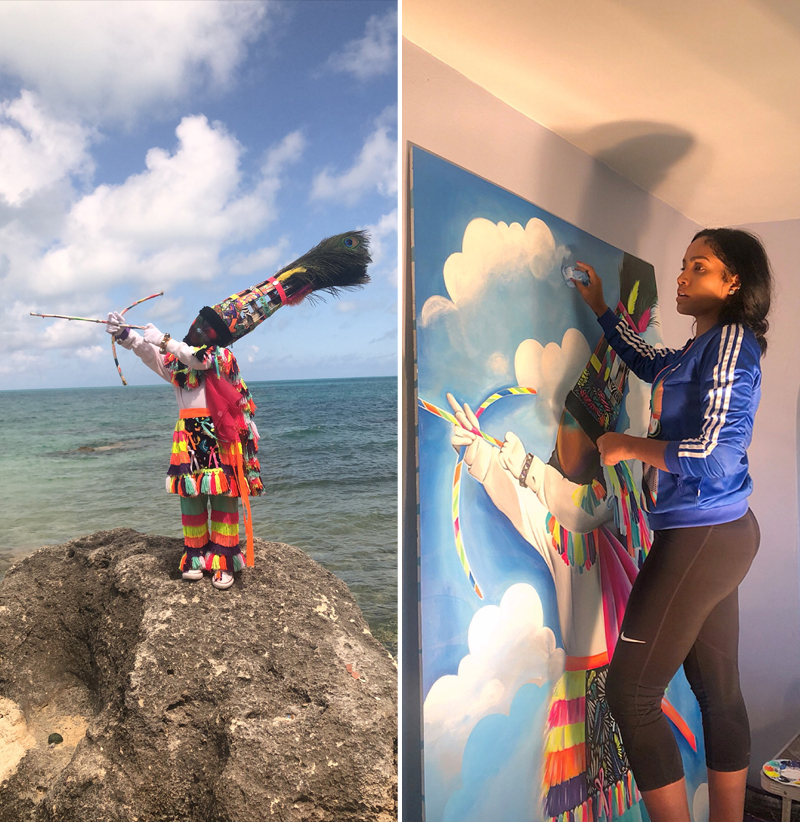 "Her second mural doesn't have facial features, but it does incorporate the bold colours found in many of Alshante's works. Her Till's Hill mural depicts three masked Gombeys in different stages of performance," the City said.
"Gombeys are a staple of Bermudian culture," she added. "They're easily recognizable and enjoyed by almost everybody. I hope I did their image and their legacy justice. I'd like to thank those that modeled for me and add special thanks to Jayde Gibbons of Queendom Heights who took the inspirational photos."
Over the past four years the City Art Festival has installed seventeen pieces of public art in an effort to beautify areas of Hamilton and to celebrate and recognize Bermuda's local artists and culture.

Read More About
Category: All, Entertainment, News