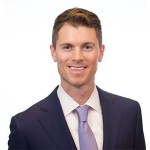 Hamilton Insurance Group, the Bermuda-based holding company for insurance and reinsurance operations in Bermuda and at Lloyd's, today announced the appointment of Michael Papamichael as Senior Vice President, Strategy & Corporate Development.
Reporting to Hamilton Group CEO Pina Albo and working with the group executive team and across the Company's business units and group functions, Mr. Papamichael will drive the implementation of Hamilton's corporate strategy.
"We've had a number of opportunities present themselves to Hamilton and have no doubt that we'll be presented with many more," said Ms. Albo.
"As we execute our strategy for profitable growth, we need someone dedicated to evaluating which opportunities align with our mission and culture as well as our other strategic objectives. Michael's extensive experience in this regard, as well as his experience in capital modelling and analysis, is a welcome addition to our skill set. We're looking forward to having him on the Hamilton team."
Mr. Papamichael joins Hamilton from Sirius Global Services, where his most recent position was Senior Vice President, Global Planning Officer & Investor Relations, a role he held for eight years.
His responsibilities included strategic planning, acquisition modeling, due diligence and project management. Mr. Papamichael joined Sirius in 2002 as an analyst and oversaw the global planning, capital management, and rating agency coordination for the operational subsidiaries of Sirius Group.
Mr. Papamichael holds an MBA, summa cum laude with honours and distinction, from Columbia Business School, New York, and a bachelor of arts degree [majoring in economics with a concentration in finance], magna cum laude, from Boston College, Boston, Massachusetts.

Read More About