[Generation Next Youth Movement Series]
Since early 2011, Tyler Christopher has been perfecting his boxing craft both locally and internationally. Since then, he has represented Bermuda in Mexico and Columbia. The 22-year-old is determined to make it to as far as the Olympics.
"My main reason for starting boxing was to get better in fighting," however, now nearly a decade into the sport, Tyler recognises that boxing has helped him with much more.
"Boxing has helped me tremendously. Helped with my discipline. Made me more independent. Boxing is like life. You have to make the right steps in order to succeed."
Tyler Christopher vs Kaya Simmons from November 2015
He appears in the form of a seemingly innocuous fighter, slim and lean, however he has triumphed over opponents much larger than himself through sheer grit, persistence and hard work. His craft is a combination of skill and finely calibrated execution.
The 22-year-old recently improved his record to 9-4 with a unanimous decision win over Canada's Steve Wilshire on November 25, 2018 at The Fairmont Southampton.
Tyler says that he doesn't acknowledge losses, but merely recognises that these experiences have provided him with a unique opportunity to learn and further develop his craft. He's now aiming to earn a spot at the Olympics.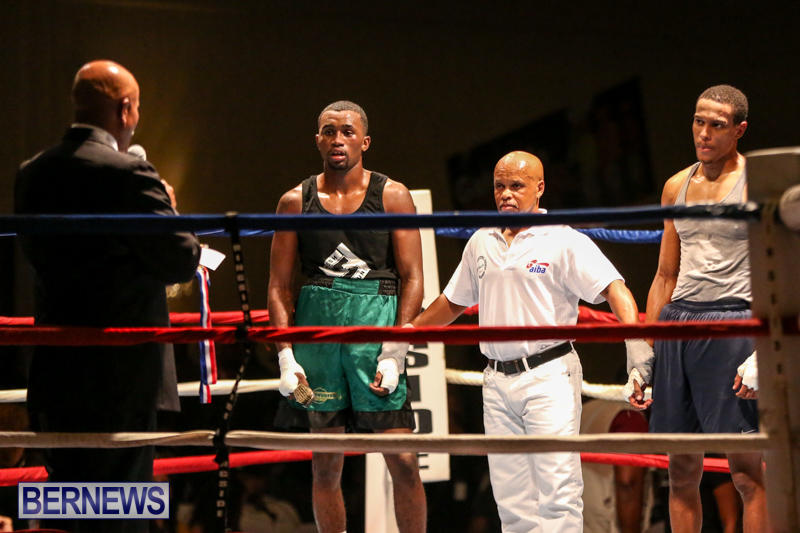 "I want to qualify for The Olympics and represent Bermuda. My first step towards that goal will be to win at the Pan American Games qualifiers this summer. I also have reserved the possibility of going professional towards the end of the year, but we'll see what happens with the Pan Am Games," said Tyler.
The young boxing prodigy is under no illusions regarding amount of hard work that it'll take to make it to the Olympics. He thanks the Bermuda Boxing Federation for their work to ensure that local boxers are provided opportunities to regularly compete against international opponents.
"The Bermuda Boxing Federation have really cleaned up boxing in Bermuda and they've scheduled a number of bouts for 2019. In previous years, boxing in Bermuda was difficult, but the BBF have done an absolutely astonishing job at reviving the sport of boxing in Bermuda," said Tyler.
Locally, Tyler trains regularly out of the late Allan 'Forty' Rego's gym, as well as Beast Gym.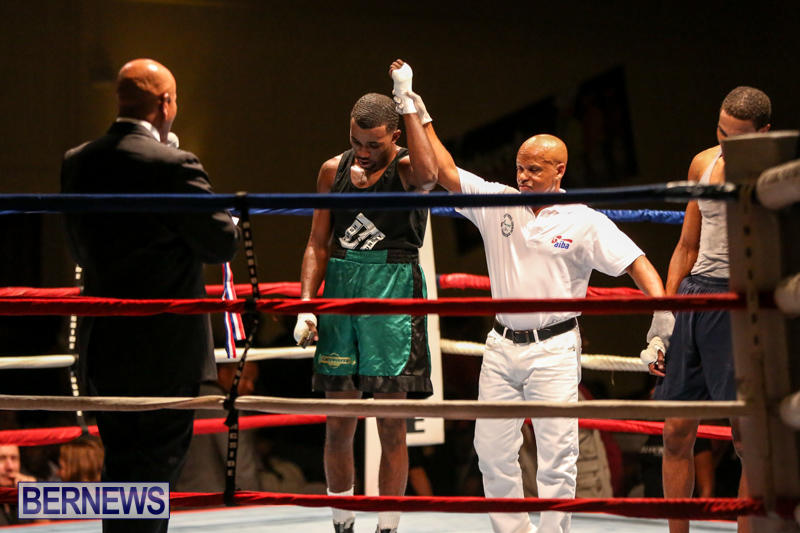 He credits his inspiration to professional boxers Gervonta Davis, Errol Spence Jr., Erickson and Canelo Alvarez. He also says that local Bermudian boxer Nikki Bascome has been instrumental in his boxing journey this far:
"Nikki was someone who inspired me when I first got into boxing."
Tyler graciously extended the influence he's been able to gain through boxing by being a key figure in the Generation Next youth voter registration drive in 2016; he believes that young Bermudians are equipped with the talent to lead the world in a variety of endeavours, if only they are willing to sacrifice and adapt in order to succeed.
Tyler encourages young Bermudians to "stay in school and don't ever be afraid to come out of your comfort zone."

Generation Next, in conjunction with Bernews, is producing a 'Youth Movement' series to spotlight our island's young people who are trailblazing paths not only here at home but across the globe with their respective talents, innovative ideas, fresh energy and vision. If you would like to recommend a young person to be featured, please contact generationnextbermuda@gmail.com. The Youth of Today, Leaders of Tomorrow, Generation Next!

Read More About