St. George's successfully defended their trophy in the Ocean View Annual Cup Match Classic which was held on Sunday [July 28] at the Ocean View Golf Course.
St George's skipper and Head Club Professional Brian Morris said that the event was well attended with 60 golfers and a ton of fun.
A spokesperson said, "St George's scored 509 and Somerset scored 503 for the closest competition yet. Somerset skipper Kavon Dewie Trott won the toss and decided that his team would tee off first. Additionally there were 5 golfers who had actually played in the Cup Match classic over the years.
"Donovan Livingston was the high man for Somerset with 33 points and Chaka Desilva was high man for St Georges with 35 points.
"The entire day was filled with excitement, fun and camaraderie. There was much friendly banter between the East and West groups of supporters.
"The tournament was highlighted with having the attendance of the Cup Match captains St. George's Lionel Cann and Somerset Jordan DeSilva there to present the prizes. The event was topped off with a barbeque outside with Chaka DeSilva being crowned the grill master for 2019.
"The brainstorm behind this 3rd annual event was Brian Morris who continues to show his dedication, loyalty and commitment to making big things happen at Ocean View. The Ocean View team of OJ Pitcher and Brian Morris made this event exceptional and proved the truth of the adage that "things can be bigger and better".
"Overall it was a wonderful time of fellowship with golfers from all across the island.
"Closest to the pin winners were:
Louise Weezie Payne
Eugene Pickles Smith
Quinton Sherlock
Gary Brangman"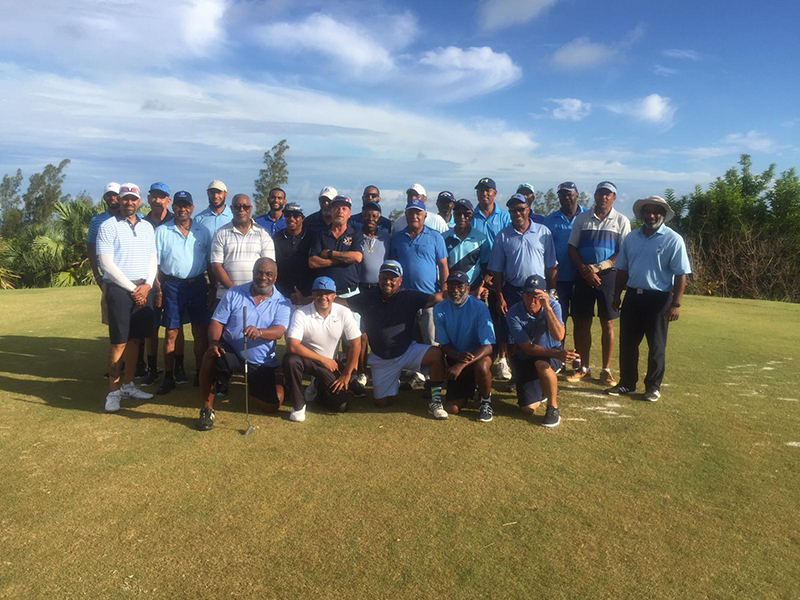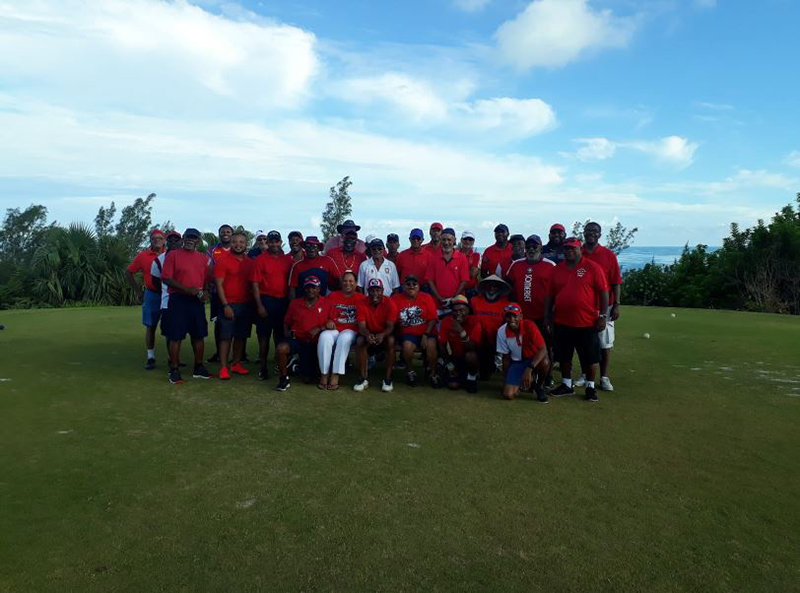 Jordan DeSilva, Gary Brangman and Lionel Cann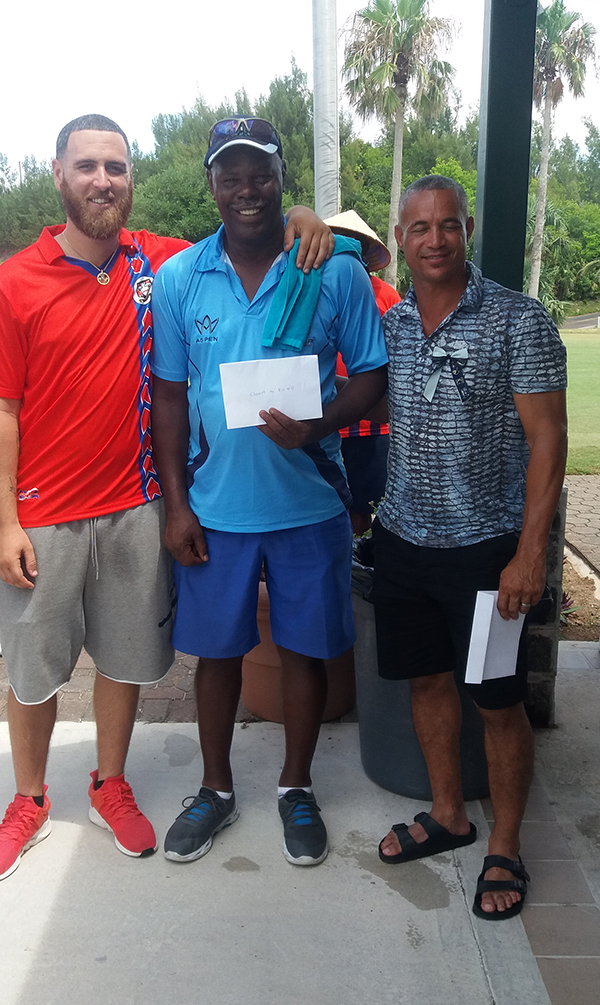 Jordan DeSilva, Louise Payne and Lionel Cann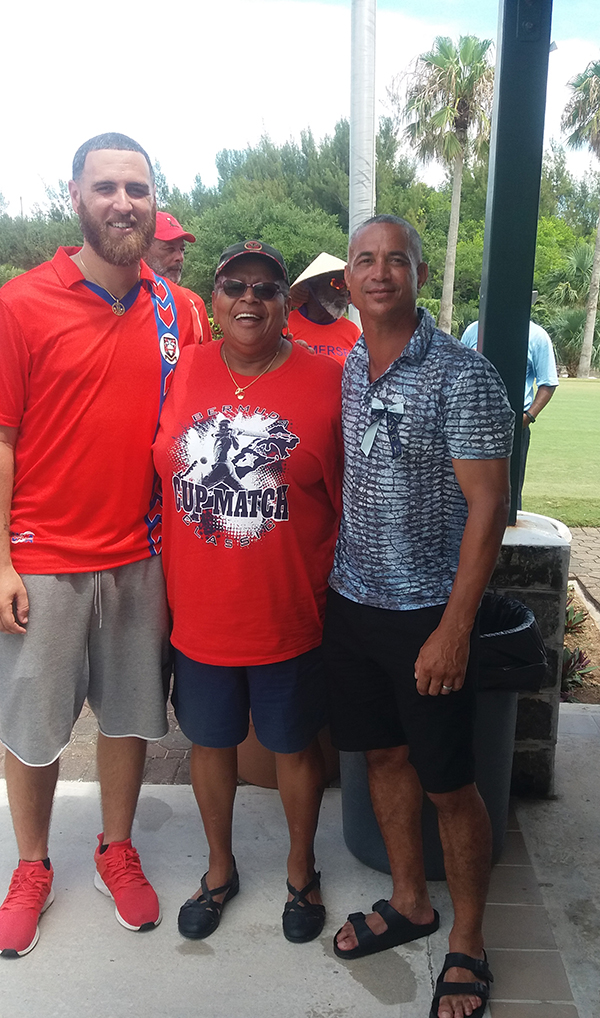 Jordan DeSilva, Eugene Pickles Smith Payne and Lionel Cann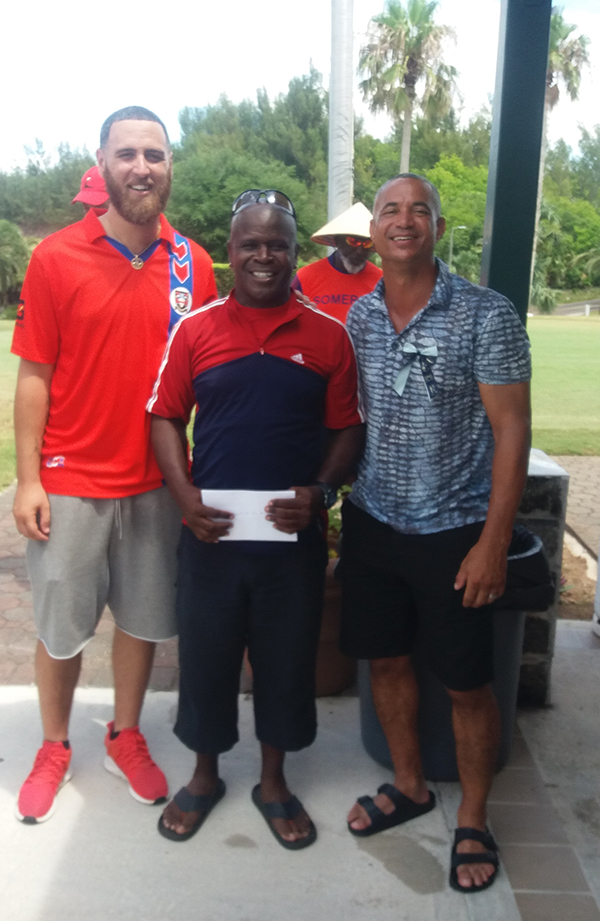 Jordan DeSilva, Quinton Sherlock and Lionel Cann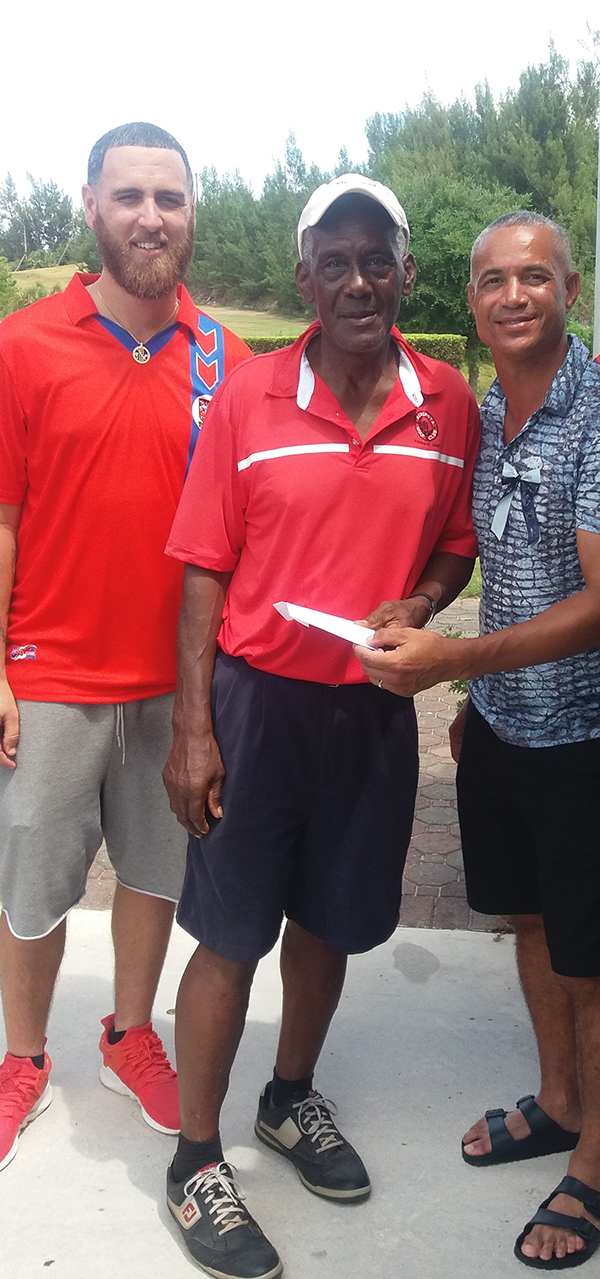 Kavon Trott, Jordan DeSilva, Brian Morris and Lionel Cann

Read More About