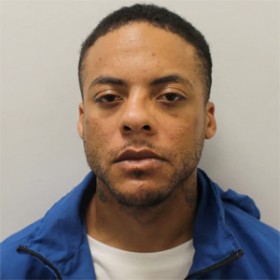 After being found guilty of multiple charges including false imprisonment, bodily harm and rape, Tarik Hill, 35, was sentenced in a UK Court to a custodial term of 15 years and an extended licence period of five years.
A statement from the UK Met Police said, "A man has been sentenced to jail after carrying out a sustained period of domestic abuse against his former partner.
"Tarik Hill, 35 [01.05.84] of no fixed abode, was found guilty of false imprisonment, two counts of actual bodily harm, putting a person in fear of violence by harassment and engaging in controlling/coercive behaviour at a trial at Kingston Crown Court in January.
"At a second trial at the same court in May, Hill was also found guilty of raping a woman aged 16 years or over.
"On Thursday, 20 June, he was sentenced to serve an extended sentence of 20 years, comprising a custodial term of 15 years and an extended licence period of five years. He will also be subject to a Sex Offenders Notification requirement for life.
"The court heard that Hill met the then 29-year-old victim in September 2016 and the two soon started a relationship.
"In the space of a few months, he started a campaign of both physical and psychological abuse including regularly attacking her and putting her down, and even deleted the contact numbers for all other men in her mobile phone.
"On one occasion in March 2017, he refused to let her go out of the house and carried out a sustained attack over a number of hours.
"At the end of the attack, he forced her to have sex with him, saying she was not allowed to leave the bedroom unless she did so.
"Soon afterwards, the relationship ended and on May 14 2017, she reported Hill to police.
"Detectives from the Met's Central Specialist Crime, Complex Case Teambegan an investigation and Hill was arrested the next day, where he denied all allegations against him.
"Despite stating he had been at work all day of the March attack,officers obtained evidence to prove that this was not the case. He was charged with the above offences in August 2017."
Detective Constable Mark Annal, who led the investigation, said, "Hill is a violent, high-risk offender whose partner was forced to endure a truly horrific campaign of abuse. We are pleased he is now behind bars and unable to subject anyone else to this type of behaviour.
"The victim in this case will have to live with the impact of this for the rest of her life. She has shown great courage in coming forward and helping to secure this conviction and we hope this sentence brings her some kind of closure."
Read More About
Category: All, Court Reports, Crime