One Communications today confirmed it will be carrying RUSH, the new sports TV channel broadcasting Premier League football action for the 2019/2020 season.
"The company apologizes for the sudden discontinuation of the Flow Sports Premier channel, citing changes by the content provider in mid-July as the cause for the interruption. Flow Sports Premier will now broadcast as RUSH – the new home of Premier League football," a spokesperson said.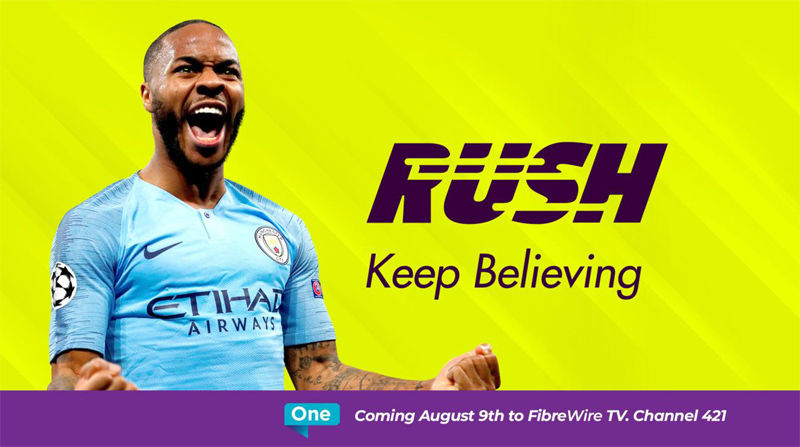 "We know what Premier League football means to Bermuda and worked as quickly and as diligently as possible with our partners to secure the content for our valued customers." said Brian Lonergan, One Communications' Chief Commercial Officer.
The company added, "One Communications' Flow Sports package customers can tune into channel 421 on their FibreWire TV system to continue watching Premier League matches.
"No additional effort is required from our Flow Sports subscribers to view the new channel. RUSH will automatically replace the content on the former Flow Sports Premier channel."
The company stated that it will be contacting existing Flow Sports package subscribers directly to provide additional information about the recent changes.

Read More About
Category: All, Business, technology